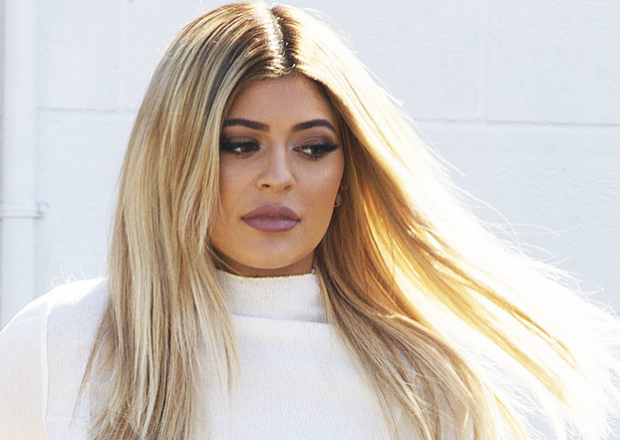 Whether you like her or not, Kylie Jenner managed to reach celebrity status even before she could tweet. Now at 18, she's living the life you've only dreamed of having in your far-fetched future. She's worth approximately $5 million and was listed in Time's Most Influential Teens for two years in a row.
Aside from her coveted collection of designer items, she also owns a $2.7M mansion in Calabasas and can afford to buy herself a $320,000 Rolls Royce Ghost and a $70,000 Mercedes-Benz convertible for her best friend Jordyn Woods, while her boyfriend Tyga can only afford to lease a Ferrari 458 for her.
All of the above is thanks to her business–savvy mother of course! Unlike other moms, Kris Jenner is a mogul mom who raised a clan of money makers—and Kylie was taught well. Find out how she made and managed a business out of being herself. 
#1 Extend your brand 
https://instagram.com/p/3bBZuHBShW/
After capitalizing on the fame of your father, mother, and sisters— in that order—ride the wave of your fabled family name. Check in with your momager as Kylie did with Kris to see which big ticket brands, like Pac Sun, Topshop, and  Bellami you can collaborate with. People will buy anything that has a Kardashian or Jenner stamp of approval on it. 
Then buy yourself some time to reinvent yourself (and to recover from multipl
e plastic surgeries
) and create an identity separate from your family's, while cashing in
on the money from all those business ventures.
As for building your own brand, stray away from booty pics! Those barely get media coverage (or maybe they do, but not the good kind). So when
you do decide to go for a classic publicity stint, make sure it's shocking enough to circulate through the media for weeks—
or months—
but not too scandalous that it ruins your whole career. 
For starters, break the Internet by dyeing your hair blue for your older sister's big white wedding. But if you're 17 and feeling extra scandalous, plump up your lips or date a 25-year old dude. You'll have everyone talking in no time!
#2 Make social media your bitch
https://instagram.com/p/6rJCGsnGkk/
Okay, so Kim and Kanye scored the most liked photo of all time. Shortly thereafter, big sis Kendall snagged the honors from them, but don't let that stop you from showing the Internet who's got game. Turn to other social media apps, like Snapchat and make sure you're one of the most followed people there (since your 41.1M followers on Instagram aren't enough, obviously).
Like Kylie, make sure to post #relationshipgoals snaps with BF Tyga and #lifegoal snaps of brunches with Karl Lagerfeld. Plus points if you can also throw in some BTS photos of your cover shoots, makeup tutorials using your lip kit, and risqué pics. That way, you can maximize free publicity, garner the attention of the press, and connect to more fans.

#3 Post social media ads
https://instagram.com/p/9B7JkvnGko/
Once you've got millions of followers all over social media, keep in touch with online brands that'll pay good money for a single post. While Instagirls make an average of $800USD per post for every one million followers they gain, just imagine how much you would make if you had 42 million followers? Sure, the Express Mile Atlanta and WaistGang featured posts may ruin the vibe on your grid because followers just hate seeing ads spread out all over their feeds.
Note that the most liked photos aren't the most professional and photoshopped photos, but the most candid and personal ones. Take advice from Kendall! But, breaking the IG rules every once in a while will definitely be worth the quadruple zeroes on your paycheck.

#4 Turn the bad into bucks
https://instagram.com/p/8IC732nGhV/
No need to follow in your big sis' footsteps and film a sex tape. When the media is almost done speculating about your latest scandal, it's now time to earn money off that mess and make it on TMZ.
After your sisters and yourself confirm the lip injections you have, save up for some ads to launch your own lip kit the hype is sure to make the Franklins flood your bank account. Or, wait until your 18th birthday and get optimum media coverage before releasing a makeout session in a music video with your rapper boyfriend, seven years your senior.
Either way, find yourself a good publicist that can schedule your scandals in time for your big breaks, and you're sure to turn bad press into big bucks.
#5 Capitalize on merchandise
https://instagram.com/p/7oT1P8nGtg/
Cover all your bases because social media can only take you so far. Plus, if you want people to remember you, splatter those plump lips everywhere.
Kylie tried her hand at print media by writing Rebels of Indra with Kendall, then shifted over to the app scene by making an appearance in her sister's wildly popular app Kim Kardashian Hollywood, which is now worth over $85M USD. Right after that, make your own
top-selling
app and don't be left out as your four other siblings already have their own apps.
(All five apps combined are set to earn a total of $200M by the end of the year.) 
#6 Work your ass off
https://instagram.com/p/3jipEfDo_x/
Get a little competitive and maintain your #1 spot next to your sisters' apps by getting personal on regular livestreams and producing candid beauty content while getting ready for anything, from a girls' night out to a red carpet appearance. 
Now this is something that seems to run through the Kardashian blood. "She's so dedicated, she's so smart, she's such a businesswoman, and she's always doing something and thinking of new ideas. She has inspired me to have a great work ethic," Kylie shares to Teen Vogue about big sister Kim.
Posting on social media and attending interviews all day are a lot harder than they look. And you might even find yourself falling asleep in the makeup chair or stumbling through an interview once in a while, and that's alright. But remember, no business ever lasts without hard work.
#7 Stay relatable when shouting out to fans
https://instagram.com/p/7yBzv0nGnV/
Avoid dragging, boring spiels when sending your fans some love. Unless you have the energy to pack boxes worth of gifts and write handfuls of letters to your fans like Taylor Swift does, keep it short, personal, and relevant. Begin by replying to some comments and tweets, then retweeting, favoriting, and liking posts before you commit to a series of #IAmMoreThan posts. Kylie started with the #IAmMoreThan campaign about two months ago with the aim of inspiring people by encouraging them to break their boundaries and saying they are more than their illnesses and the negative comments they receive.
Initially, Kylie only planned on doing five #IAmMoreThan posts, but because of the overwhelmingly good feedback she got from it, she extended it to over a month's worth of posts. So, be in the loop! Note that developing a stronger relationship with your fans is key to sustaining your career. Remember that your fans are the people that will post about you, go to your events, and most especially, buy all your merchandise and collaborative products. These are the people responsible for your Rolls Royce Ghost, if any. 
#8 Keep reinventing your brand and owning it
https://instagram.com/p/9ocS5_HGsq/
You do you, the way you know best. Don't let others define you as the sister or the girlfriend of. Stay on top of things and create your own identity, whatever that
You could be blonde or brunette, skinny or curvy, whatever. As Kris Jenner once said in a Keeping Up With The Kardashians episode,"It's Kylie's world, and we just live in it." So, make sure that whichever you find to be the best version of yourself, own it! Before, of course, you change it to another version of yourself.
The thing about Kylie is that she has a niche for reinventing herself in so many ways and is able to capitalize on it every single time. She's changed everything from her hair to her hips. Now, it's your turn to go explore and remake yourself.
Photo courtesy of Radar Online