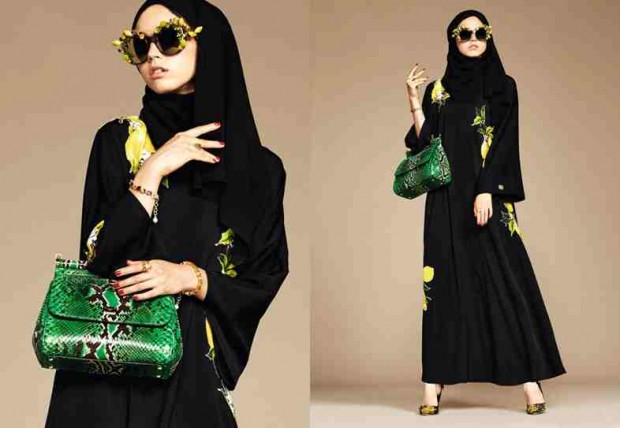 This news might just help restore your faith in humanity.
Fashion powerhouse Dolce & Gabbana finally dropped their debut collection of hijabs and abayas (traditional Muslim cloak) geared towards the Muslim market, which has long been ignored in mainstream and high fashion.
The collection features the Muslim garb rendered in "luxe black and sandy beige" that falls in line with the conservative tastes of Islam fashion and was released via style.com/arabia. It will be available in the UAE this coming October.
Stefano Gabbana talked about the collection early last July saying, "I'm really fascinated with the Middle East and we've just completed a prêt-a-porter collection of abayas and sheylas."
"Pieces have some lace, embroidery and some prints—but not too much," he continues.
The move also comes as a great follow-up to the growing consciousness surrounding marginalized groups in fashion. Last year, Uniqlo released their own hijab range while H&M cast a Muslim model in their "Close the Loop" campaign.
Hopefully, the move by D&G will encourage more designers and couture labels to follow suit.
[Dazed]
Photo courtesy of Dazed