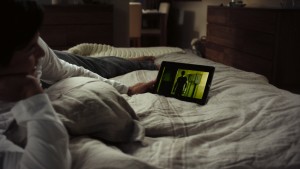 Gone are the days of enduring long hours (depending on your Internet speed) of downloading large torrent files of your favorite shows, worrying about memory space, and shutting all your social media accounts until they finish to avoid insensitive people who spoil EVERYTHING.
In case you haven't heard the news yet: Netflix is finally available in the Philippines, and it's everything a dedicated series binge-watcher could ever ask for. (Sorry, iflix.) Besides the problem with Internet connection speeds, a common problem among binge-watchers is actually choosing what to watch during their free time—and I mean a lot of free time considering that they'll probably finish an entire season or two within 24 hours at least.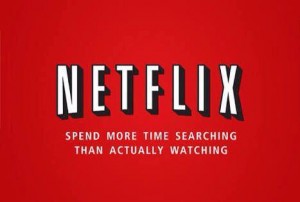 Now, before anyone starts panicking about which shows to watch, we've listed down five shows that you should stream on Netflix while spending a lazy weekend on your couch.
https://www.youtube.com/watch?v=zLyUlTu4KbI
#1 Orange Is the New Black
 Who doesn't love hardcore drama between women? And when we say hardcore, we mean constantly throwing insults and racial slurs, and beating the shit out of each other while in prison.
It is a comedy-drama centered around the different lives of female inmates, played by Taylor Schilling, Laura Prepon, Laverne Cox, and more, and how they deal with each other, either in a good way or bad, while serving time at the Litchfield Penitentiary. Aside from the humor and the nudity (Netflix can't promise steamy scenes in some countries), the series is praised for breaking down several gender and racial stereotypes, and tackling other socio-economic issues. Because of its gritty portrayal of these issues, the cast and the series itself has had four Emmy wins and several nominations since 2014.
The series currently has three seasons, with the fourth one coming later this year. That gives you enough time to breeze through 30-plus episodes!
#2 Unbreakable Kimmy Schmidt
What do you get you throw in a naive do-gooder from a Doomsday cult into the heart of New York City, surrounded by the modern culture she was never exposed to? Comedic scenarios and wittiness ensue courtesy of Kimmy Schmidt (played by Ellie Kemper) and her posse.
The show, directed by candid funnywoman Tina Fey, who is definitely unapologetic with tackling certain topics on women, originally premiered on the American channel, NBC last year, and was almost cancelled after the first season before Netflix saved the day and renewed it for a second season.
Nobody knows why it got booted off NBC, especially after receiving nominations from several awarding bodies. Either way, thank God for Netflix because now people can stream the first season of Kimmy's misadventures in NYC while they wait for the premiere of the new season sometime in spring. 
#3 Jessica Jones
One of the baddest chicks in the Marvel roster has made her debut to the small screen–one shot of whiskey at a time.
Krysten Ritter, former star of Don't Trust the B— in Apartment 23, has taken her bitchiness to the streets of Hell's Kitchen, NYC as private investigator and semi-retired superhero Jessica Jones. The show made its debut last November, and had superhero geeks flailing from excitement, especially since this is the second Marvel comic-turned-series on Netflix after Daredevil. (Which was so much better than the Ben Affleck movie, to be completely honest.)
Similar to the Daredevil remake, Jessica Jones gave its audience the grittier side of the Marvel universe away from colorful capes and spandex costumes–which Jessica was also known for at one point. Although there's no assurance that there would even be a second season (NOOOO!) there are definitely hints that a crossover between the two shows will happen in the near future.
How, you ask? Of course we won't spoil it for you! Watch it as soon as possible, but make sure that you've seen Daredevil too.
https://www.youtube.com/watch?v=PLlMTn_Jzok
#4 Wet Hot American Summer: First Day of Camp
This short prequel to the 2001 film Wet Hot American Summer is so star-studded that you may need to lower the brightness of your screens.
This mini-series follows the lives and antics of teenagers and camp counselors at Camp Firewood during the summer of 1981. The storyline of both the movie and show is a play on the stereotypical teen sex comedies like the string of (seemingly never-ending) American Pie movies.
There's no exact date yet on when the second season will premiere–some say it'll premiere over the summer but we're not so sure, but if you ever need a life while you contemplate on how much you secretly love funny teen romcoms and Bradley Cooper's constipated face, this show is just for you.
#5 Love
Something to watch out for this February: Judd Apatow's Netflix debut will surely pull at your heartstrings, and would make a perfect stay-at-home date with your significant other.
The comedy starring Gillian Jacobs and Paul Rust takes on a down-to-earth view on dating and relationships, set in the city of Los Angeles. No other details were given, but the official teaser looks intriguing.
Photo courtesy of Netflix Media Center