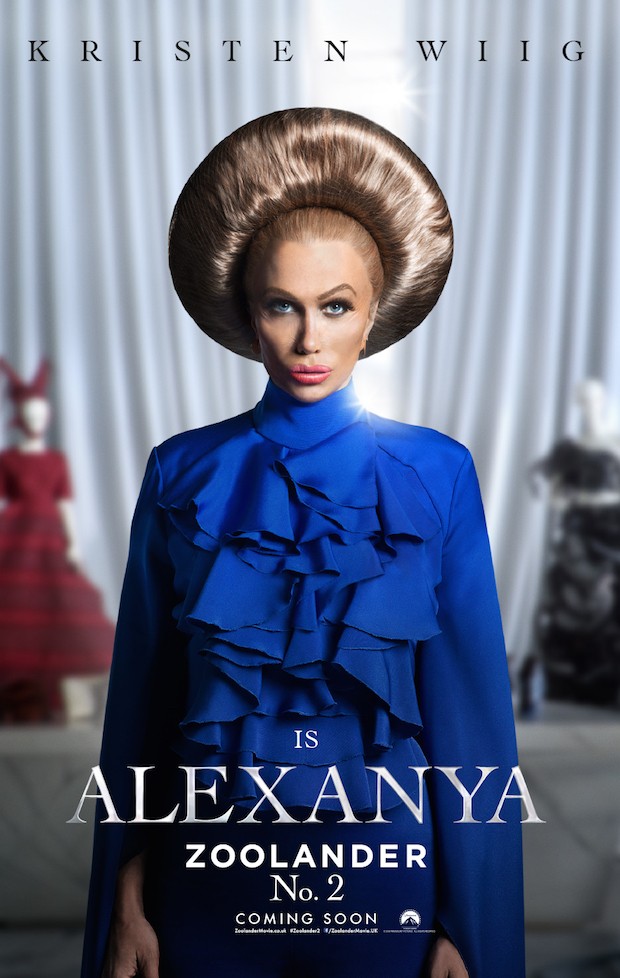 Botox, thy name is Alexanya Atoz.
That's also the name of Kristen Wiig's character in the upcoming Zoolander 2 movie. Ironically, though, Alexanya claims never to have had any fillers, Botox, or surgeries done, even as she can barely move her face in her TV spot below shilling Youth Milk by House of Atoz Beauty Laboratory:
While not much is revealed about her character, what we do know is that she sports a pan-European accent, she pronounces "beauty laboratory" as "boo-ty labia-tory," and that she appears to be one of the bad guys.
Looks like male models Derek Zoolander and Hansel have more than just designer Jacobim Mugatu and androgynous model All to contend with in the highly anticipated sequel.
This above clip is just another in a series of high-profile publicity pushes to promote the film's release on Feb. 12. The first publicity stunt happened on the Valentino runway last March with Derek and Hansel closing the show. Then came the social media blitzkrieg with A-list celebrities like Justin Bieber making an appearance on Derek's Instagram. Their biggest coup, however, is landing Ben Stiller and Penelope Cruz as their characters Derek Zoolander and Valentina on the cover of US Vogue this month, with Derek appearing in their highly popular 73 Questions video series.
[
The Hollywood Reporter
]
Photo courtesy of Cosmopolitan