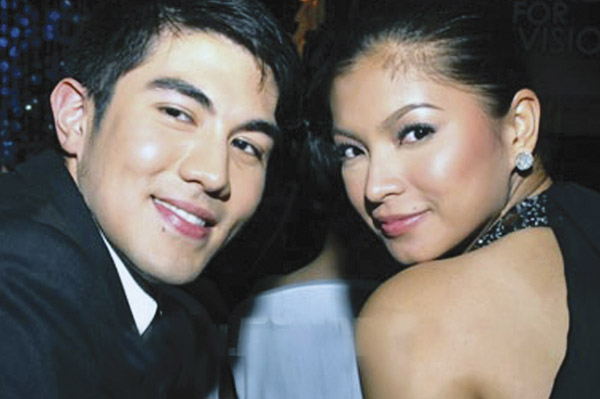 Even in the wake of happy news like Christine Reyes marrying her baby daddy Ali Khatibi in Balesin two days ago, there seems to be no end to the recent spate of celebrity breakups in the news lately.
In light of the John Lloyd-Angelica-Bea love triangle (Bea and Zanjoe made their breakup public last week, while neither Angelica nor John Lloyd's camps have made it official, despite persistent rumors) old flames Lucky Manzano and Angel Locsin have finally put a damper to those engagement rumors by extinguishing all hope in the form of a tight-lipped source who spoke to Bandera earlier today.
The news comes as a surprise to their fans since Lucky (whose birth name is Luis) had mentioned just last December that his impending engagement to Angel was "coming." Looks like he's backtracking now because according to Bandera's source, it was he who initiated the breakup.
"Si Luis ang nakipag-break. Hindi naman puro ganda lang ang lahat-lahat (Luis broke up with her. Not everything is as great as it seems)," the informant spilled.
While this very well appears to be the end of the road for the two actors, let's not discount the fact that if they rekindled their romance once, they can do it again. Prior to their reunion, Angel had a well-publicized relationship with football player Phil Younghusband, while Lucky dated actress Jennylyn Mercado for two years.
So maybe all is not lost. Local showbiz is a tiny sphere and exes are bound to run into each other on sets, dressing rooms, and mall shows. I mean, after all these years, Jennylyn still can't resist her ex Dennis Trillo, despite her best efforts. Girl, it's okay!
[
Bandera
]
Photo courtesy of Bandera