The release of Sports Illustrated's annual Swimsuit Issue is basically the Victoria's Secret Fashion Show in print form. (Yes, we're aware that the actual print version is the Victoria's Secret catalog, but let's be rill: nobody subscribes to that anymore.)
It's basically an annual gathering of the world's hottest women in one place, so that guys can ogle them and most women can make some version of Amy Schumer's joke about seeing Kate Upton in person for the first time: "I was like, 'Oh, I get it. I'm not a real woman. I'm just harvesting organs for one.'"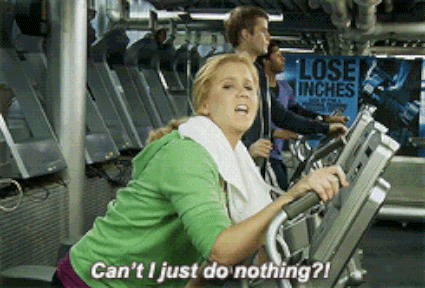 But SI appears to have taken a step in the same direction as the Pirelli calendar by being more inclusive about their bevy of talents this year. Today, it's been announced that one of the ads that will be featured in the magazine includes Swimsuits for All where a diverse set of plus-size models figure in the campaign.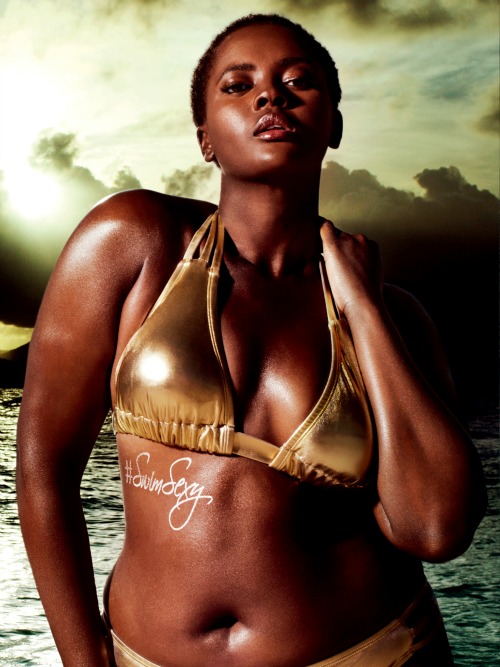 They include 56-year-old Nicola Griffin, black model and activist Philomena Kwao, and swimsuit model and lingerie designer Ashley Graham. All three will be seen rocking identical gold bikinis in the pages of SI.
While this trifecta of women all stun, it's Nicola's shot that is particularly relevant, considering how people lost their shit over Susan Sarandon and her cleavage at the SAG awards, particularly British journalist Piers Morgan, who called her display of femininity "tacky."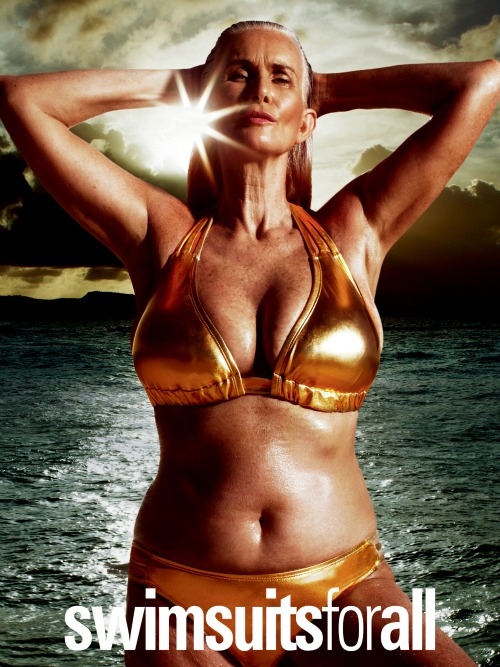 Whether or not Piers can handle Nicola's womanhood is beside the point. Yesterday, she posted her shot on her Instagram account with the caption: "I'm 56 and I #SwimSexy. It's never too late to put on a bikini."
And that's not all: Just yesterday, the magazine announced the inclusion of Ashley, who rocks a healthy size 14, among their list of "Rookies of the Year" in this year's issue, making her the first plus-size model to do so. Past Rookies include Gigi Hadid, Kate Upton, and Kelly Rohrbach, Leonardo DiCaprio's ex-biking buddy.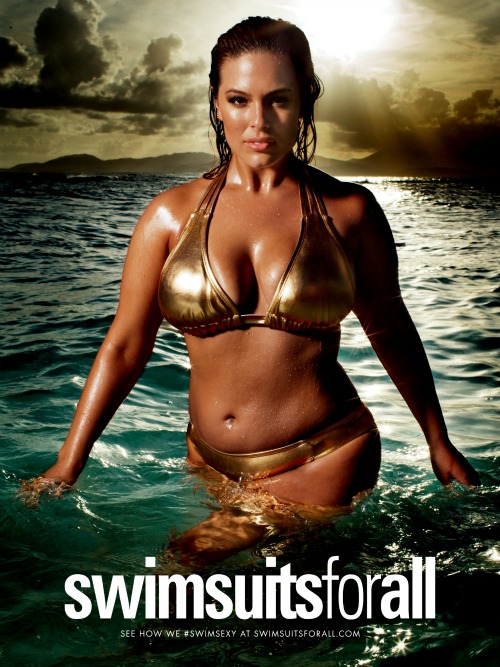 Now that SI has embraced more diverse body types, can we let go of what the "ideal" bikini body should look like? Summer is coming, and we need to get our tans on.
[
Allure
]
Photos courtesy of Allure