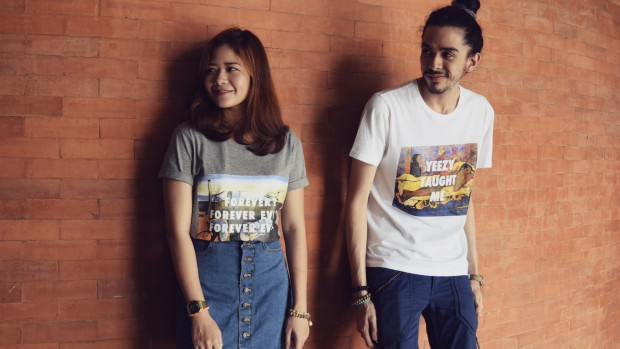 Kanye West's name is on everyone's lips right now with his new Yeezy collection and freshly dropped album The Life of Pablo that's got former BFF Taylor Swift's entire squad buzzing over a controversial lyric. Then there's the epic Twitter tantrum he threw down about getting this year's Album of the Year Grammy:
https://twitter.com/kanyewest/status/699090076261859328
Not only that, he's coming to Manila as the headliner for the Paradise International Music Festival this April, and we've found the perfect shirts for you to wear to that.
Following the successful launch of their first run, Thread 365 is partnering up once again with dynamic duo Gisella Velasco and Toni Potenciano to launch a second wave of Fly Art x Thread 365 shirts.
The two collaborators heard clamors for more prints and versatility so the second collection will have more unisex silhouettes to reach a wider audience. It will feature favorites from Yeezy, Frank Ocean, Jay-Z, Outkast, and TLC. "We listen to a lot of rap music and note down sound bites that we think could work in a graphic context," shares Fly Art. "Other times we will find a painting we like and save it for a lyric we haven't found yet."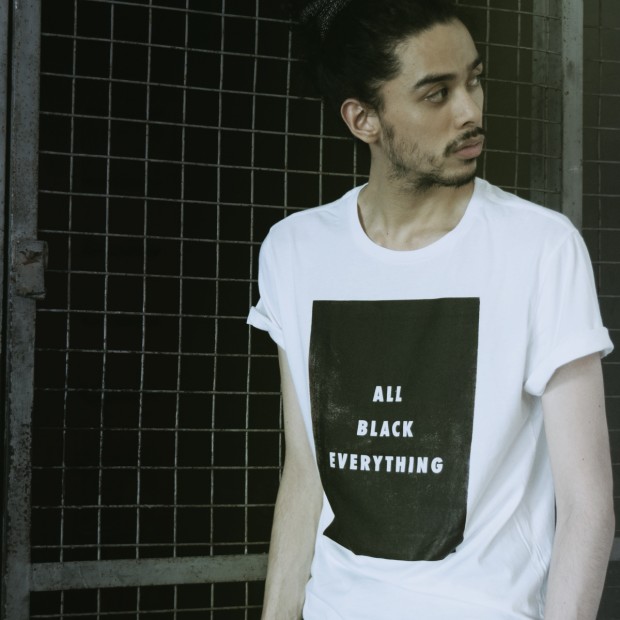 For Thread 365, much like a classic work of art, the beauty is in the details. The tees are thoughtfully designed inch-by-inch, stitch-by-stitch. Made with 100-percent cotton, they're soft, breathable, and lasting.
The new Fly Art x Thread 365 tees "All Black," "Rich Kids," "Forever," "Yeezy Taught Me," and "Waterfalls" will be available on the Thread 365 website and in Common Thread stores in Greenbelt 5 and Power Plant Mall starting Feb. 24.
Photos courtesy of Thread 365