This year, Art Fair Philippines has two floors worth of art on display. It does seem overwhelming, as we learned when we spoke to a few people at the launch on Wednesday night. To help you along, we share five of the most interesting pieces we've seen so far.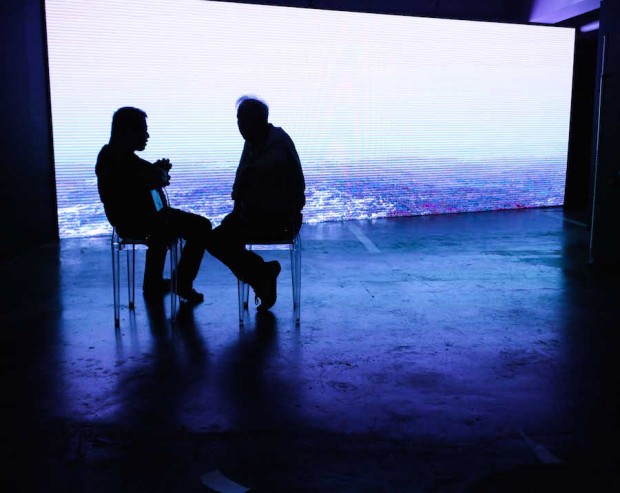 #1 "Fair Isle 59°41'20.0"N 2°36'23.0"W" by Martha Atienza
For those of you who want a calm, contemplative experience after some of the most colorful art pieces on offer, take a seat in front of this 63-minute slow motion, HD loop of a spot in the Atlantic Ocean. Artist Martha Atienza recorded it while traveling between residencies she earned as part of her Ateneo Art Awards win, putting the wind and waves up close and allowing us to reflect on what the sea means for people who make it their home and place of work.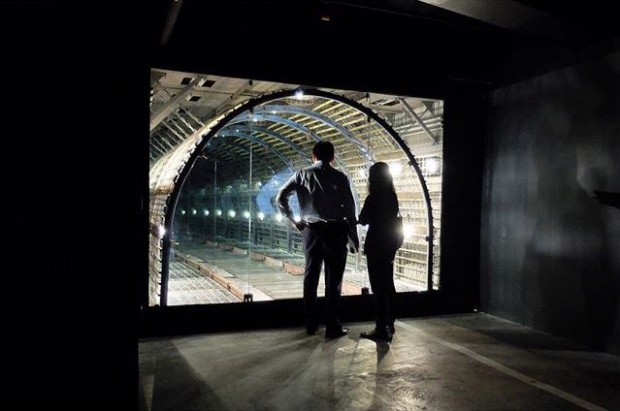 #2 Selections from the Infinity Series, by Mark Justiniani
An early Instagram favorite, and rightly so. Mark Justiniani's series offers viewers a glimpse into a Gothic church (complete with a scriptorium downstairs!), piles of paper that know no end, and a tunnel done in an aesthetic that vaguely reminds one of the steampunk one.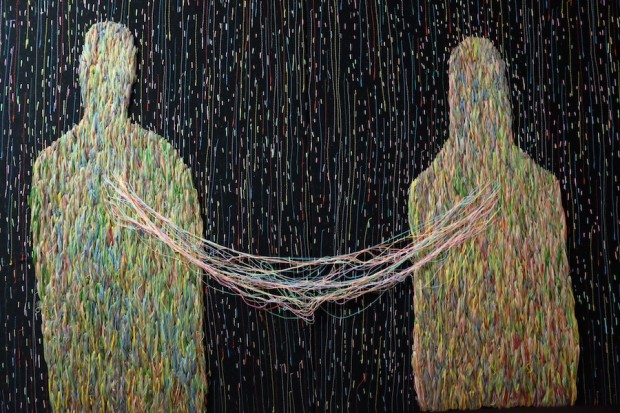 #3 Raffy Napay's woven work
Raffy Napay could no longer paint due to health reasons, so he decided to turn to weaving as a way of painting images. His return show at the Ateneo Art Gallery was one of my favorite exhibitions of 2015, and Art Fair Philippines highlights some of what make his work interesting: one room features photo (space) luminescent threads blowing with the wind from a fan, and a mural that draws viewers into a different look at the world.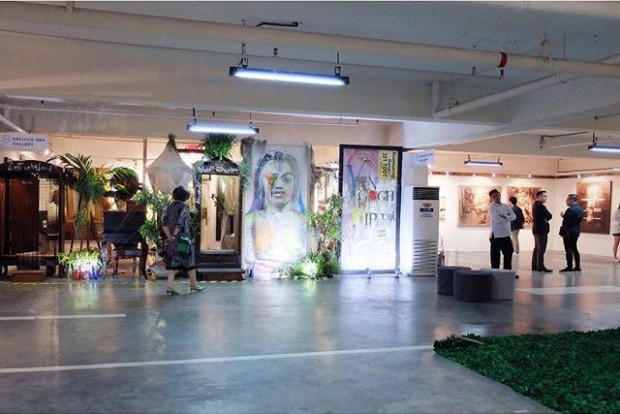 #4 "Cuckoo Sanctuary," featuring Jetro Rafael of Van Gogh Is Bipolar (Archivo 1984)
We'd want you to find out for yourselves who he is, unless you've visited the iconic and quirky restaurant in Maginhawa Street, and have been lucky enough to meet him. His art is on display here, but the booth is laid out to replicate, in some way, the experience of being inside the restaurant. The lights could not be dimmed enough, though. Ironically (for those who know about the restaurant), the installation across from the booth requires one to remove one's footwear.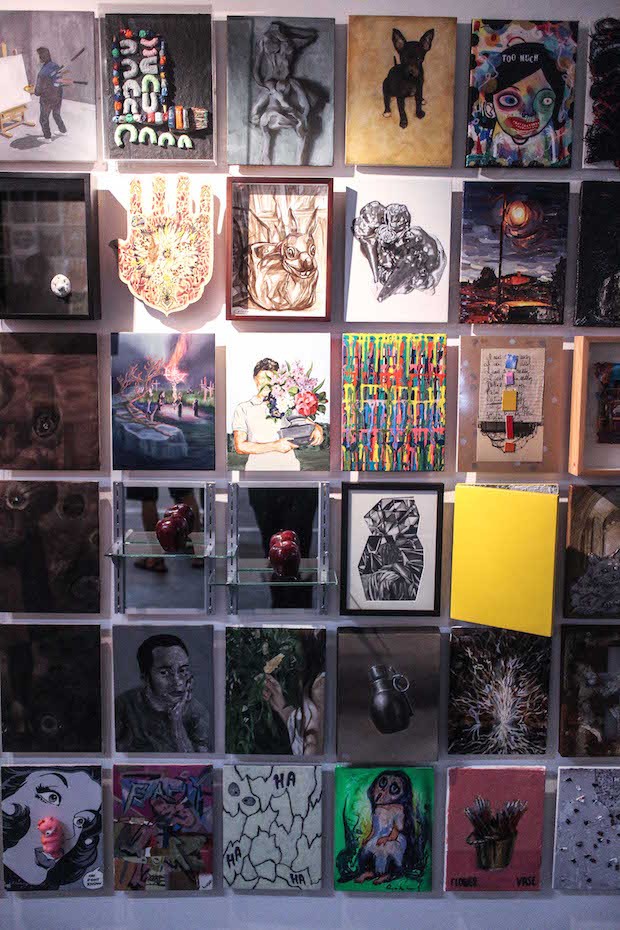 #5 The wall of small canvas paintings at the West Gallery
We honestly have not had time to go through this wall (talk about overwhelming!) but we enjoyed seeing surprises in this space, like a series painted out to resemble a royal flush, with a joker. You might be surprised yourself by what you might see.
Bonus #1: Go to Tin-Aw's booth and see which artist and their work is featured today, and find out what they're up to with this concept. As this goes up, it's Ahmad Zakii Anwar's "Standing Figure 2016."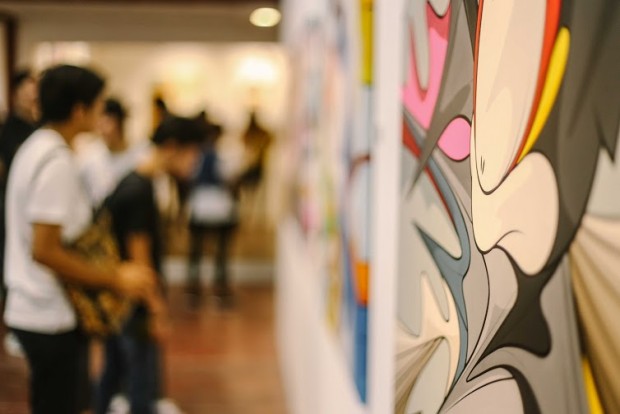 Bonus #2: If you are a fan of our country's fast food answer to McDonald's, go to the Vinyl on Vinyl booth and see Indonesian artist Arkiv Vilmansa's homage to Jollibee. And his inspiration? He simply fell in love with the fast food chain's Chickenjoy when he came to Manila a few years ago, and the work is a tribute not only to an iconic brand, but also to the way food and friendship cross cultural boundaries.