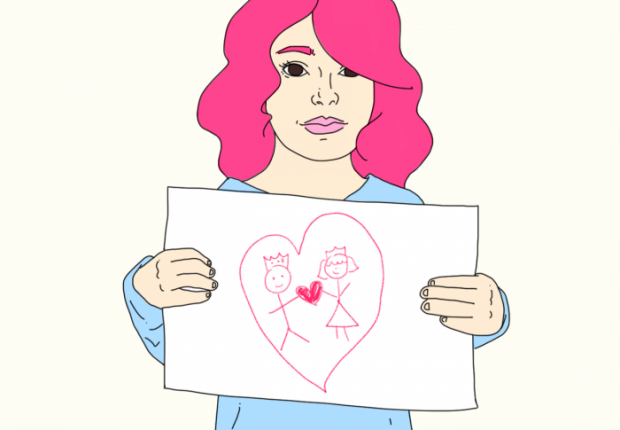 Every week, Preen tackles motherhood sans the rose-tinted glasses. Our columnists L. Juliano, Marla Darwin, Monica Eleazar-Manzano, and Rossana Unson tell their personal experiences like it is—at times frustrating, oftentimes confusing, but always enlightening.
I'm writing this for a number of reasons. First being that my previous piece on this column was a note to mothers of sons, I think it's only fair that I also write a note to mothers of daughters. I am a mother of two girls as I've mentioned before, and if you follow my articles on this site then you know I write a lot about how I've decided to raise them. Aside from this reason, it was also International Women's Day last March 8, so it makes the topic particularly relevant. Last but not the least, I was reminded of writing an article again when I recently watched How to Be Single with one of my recently-made-single-by-annulment momfriend.
My message to mothers of daughters is this: Please don't raise your daughters to think that a knight in shining armor or a Prince Charming is going to come along one day, sweep them off their feet, and save the day. The problem with raising girls who expect this is that you're raising women who need a man to make them happy.
As a woman who actually has a man, it is easy for me to say that you don't need a man to make you happy. If I suddenly lost him, I will admit that I'll be unhappy. Aside from the fact that we've been together for 16 years, my mom raised me to wait for that knight in shining armor. We watched about 100 (or more) beautiful love stories, which told me unequivocally that one day Richard Gere was going to drive by in his limousine and sweep my hooker-with-a-heart-of-gold inner goddess off her feet. THAT didn't happen. It might happen to your daughters. It really might, but please don't raise them to expect it.
Don't get me wrong, I'm not telling you to tell your daughters that all men suck and that they should expect to live a solitary, celibate life. No, please don't do that! But the way many of us raise our daughters is that they need to have a boyfriend in order to be in the mainstream. No boyfriend by a certain age means endless questions like, "Bakit wala ka pangboyfriend?" (Why don't you have a boyfriend yet?) or "Baka masyado kang choosy?" (Or maybe you're just too choosy?) What's wrong with being choosy? You mean, at some point, you don't have to be choosy anymore? Anyone will do? Basta meron?
International Women's Day was a day to celebrate womanhood. The theme this year was gender parity, and if we're talking gender parity then I'm thinking men aren't raised to feel that if they don't have a woman they will not be happy. Having these musings, I began thinking about how womanhood should not be measured by the man you have beside you, but by who you are as a person and what you see yourself contributing to the world. This is a good starting point when raising and teaching little girls about the future.
When Disney came out with Brave, (Spoiler alert!) I was thrilled that the heroine was a strong, skilled, and independent (if not a little hot-tempered) girl. She didn't need Prince Charming to live happily ever after. Recently, I also loved the movie How to Be Single, I'm not going to give any spoilers here since it's a relatively new movie but it was admirable how the plot showed that being in a relationship can be wonderful but how sometimes you don't need to be in a relationship to have a happy life.
So to our dearest daughters remember this: You don't need a man to be happy.
Disclaimer: The views expressed here are solely those of the author in her private capacity and do not in any way represent the views of Preen.ph, or any other entity of the Inquirer Group of Companies.
Art by Dorothy Guya