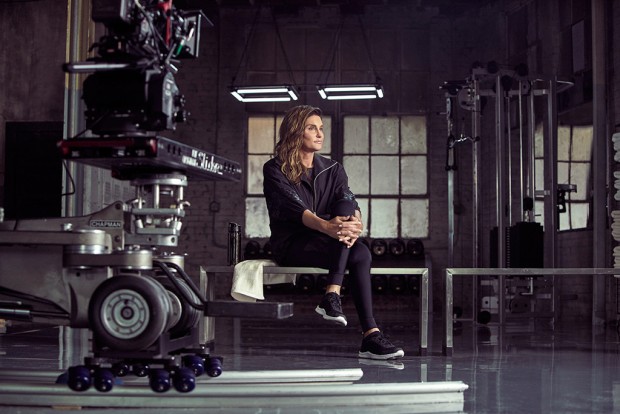 It all started with Kanye and his Yeezys. Then Khloe Kardashian discovered cardio and lost 11 pounds, prompting her to release a memoir on her fitness journey. Now Kylie is the new face of Puma, sporting the new Puma Fierce sneaks. (Which Kanye wasn't too happy about, but whatevs. It's all about the $$$, right?)
With every member of the Kardashian-Jenner-West clan living out their our own versions of the athleisure lifestyle, you'd think that'd be enough, but guess again: Caitlyn Jenner just went signed on to be the face of H&M Sport.
Makes complete sense, considering that the former Olympian is the OG athlete in the family.
"We want to illustrate that everything is possible—in sports, and in life," a spokesperson for H&M told E! Online. "It is a collection of performance sportswear made to celebrate individuality and self-belief."
Caitlyn, on the other hand, is thrilled at the opportunity to represent such a global brand.
Backstage with @hm! So proud to be part of their inspiring #HMSport campaign. #MoreIsComing #StayTuned pic.twitter.com/0Tyq3tz5j7

— Caitlyn Jenner (@Caitlyn_Jenner) March 11, 2016
According to her tweet, more campaign images are due for release, so stay tuned. A few things are for certain: Cait is going to look strong, fierce, and beautiful in those shots.
Looks like we found our newest #fitspo.
[
E! Online
]
Photo courtesy of E! Online