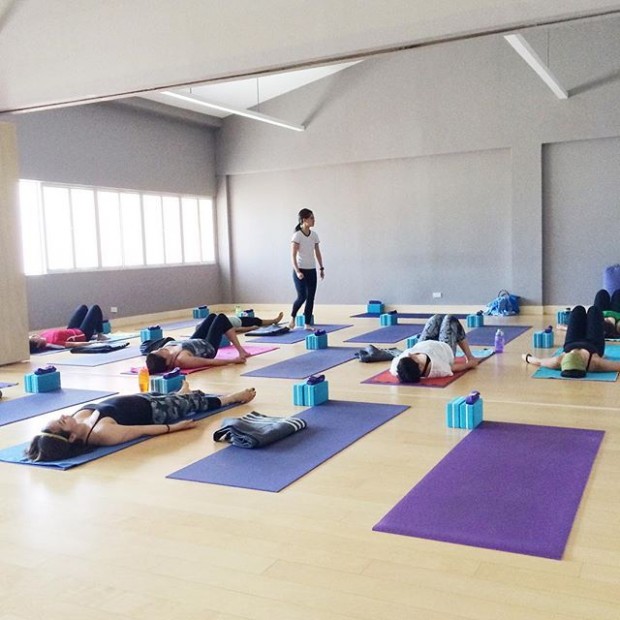 This month, we here at Preen are determined to work on our fitness. Be our witness (see what we did there?) by checking out our motivational #fitspo stories on new workout routines, the low-down on healthy eating, and the latest in athleisure every week—you know, just about everything you need to get those pulses racing.
If anyone were to ask me what I thought about yoga, I'd truthfully reply that everyone looks so calm and zenned out, until they start doing insanely flexible poses. Even then, they'd still look like they're in their own peaceful bubbles, but still seem to be in sync with other people in the room. Though, in reality, it's just like any other workout routine—it requires focus and dedication.
There are a lot of people who may not understand the concept of yoga, as well as other workout routines that are popular these days. Those who'd want to get into it might not even know how an effective trainer must teach the exercises properly so that they work well for them and their needs. That being said, we'll give you a series of tips on how to spot a good trainer no matter what workout you plan on subscribing to so that getting your money's worth of service to achieve a fitter and healthier body.
For tonight, we spoke to kids yoga teacher Bianca Bagos of Urban Ashram Yoga to give insight on how sessions go, as well as the importance of the give-and-take between teacher and student.
The basics
One of the most important things to remember when doing yoga is to breathe. "It's a discipline where you practice movement with breath. You link one pose to another, and you guide your movement with your breath," Bianca says.
She further explains that yoga is more of a step-by-step journey of discovering one's inner potential by practicing the proper breathing, posture, alignment, and poses. In Urban Ashram, they have a beginners class called "Flexibility Not Required" which teaches students the basics of yoga and improving their body strength so they can smoothly transition to more difficult poses in the future.
How you are supposed to be trained
When it comes to classes, Bianca advises that you choose one that you're comfortable with and is suitable for your body and needs. Ideally, yoga follows a step-by-step process from beginner poses to more advanced ones to ensure a safe learning experience, but the flow of each practice is all the same.
"You start off with warm-ups, then the build-up, the exercise itself, and end with the Savasana or corpse pose to cool down. The poses you do in yoga also have different benefits," she explains, noting perks like improving one's blood circulation, opening up your chest to breathe more easily, and reducing body pains.
Bianca also reminds that the poses that you will do in classes may be spontaneous depending on what the teacher would want to focus on for that day, and how they'll execute the lesson to the class. "It really depends on how [they] were trained to teach. If [they] were mentored well, it'll translate to the students," Bianca says. "At the same time, there are also teachers who simply teach [and tell students what to do] then they're done."
With cases like that, she says that the best course of action is to continue practicing yoga outside of classes. "You have to commit to doing personal practice everyday. The more you practice these poses, the more you realize that there's always something that you can discover with yourself like noticing how flexible you've become through the course of time," she advises. "The teacher will guide you in the class, but it's still you and what you picked up from the classes."
How to avoid common workout mistakes
Aside from practicing regularly, students are advised to not push themselves too hard to prevent them from being short of breath and having difficulty in doing classes. Another important tip that Bianca suggests is to not be too competitive with others.
"Personally, what I did wrong when I started yoga some years ago was focusing on what people were doing and comparing it to what I was doing," she says. "It's important to remember that yoga is a conversation with yourself, and once you focus on that, you'll soon realize that you're improving each day."
But students are not just the only ones who need to watch out for mistakes. Bianca adds that teachers should also commit to their practice, and at the same time, not burn themselves out so they can continue teaching their students the proper ways of doing yoga that is suitable to their abilities.
At the end of the day, it's always about give and take with this workout―the teacher gives an effective lesson, and the students would reap the benefits of it without stressing out and hurting themselves.
Urban Ashram Manila. 3/F Active Fun Building, 9th corner 28th Street, Bonifacio Global City, Taguig City. (02) 869-9642. [email protected] For more information and complete list of branches, visit their website.
Photo courtesy of Urban Ashram's Instagram