Today at the office, we have our TGIF playlist on repeat because the weekend is just a few hours away. Not to mention, we've lined up all the events we want to hit in the next two days.
From film festivals to dance parties, and even spoken word performances, we've got you covered. Scroll through the list below and find out where you'll be this weekend.
Music
#1 Bulan at Karawitan: A Moon Viewing Concert
April 22, 7 p.m. to 9 p.m.
UP Diliman Ampitheater, Diliman, Quezon City

Celebrate International Earth Day with a free open-air concert at UP Diliman featuring various Asian music by UP Tugtugang Musika Asyatika (TUGMA), UP Composers of New Music (CONEMUS), and many more.
#2 Fresh Filter LIVE
Apil. 22, 9 p.m. onwards
Route 196 Bar, 196-A Katipunan Avenue Extension, Blue Ridge A, Quezon City

Music by Reese Lansangan, The Buildings, Oh Flamingo, Nanay Mo, and Chairman Mouse are sure to make your Friday night extra fun.
Films
#1 SINAG Maynila Independent Film Festival 2016
April 21 to 26
SM North Edsa, SM Megamall, SM Manila, SM Aura, and SM Mall of Asia

Get tickets to watch well-loved indie films, Lila, Dyamper, TPO, and Mrs before they run out!
Spoken Word
#1 TWO: Words Anonymous' Second Anniversary Show
April 23, 7 p.m. onwards
PETA Theatre Center, No. 5 Eymard Drive, New Manila, Quezon City

A show known not for the weak-hearted, drop by and celebrate the second installment of Words Anonymous.
#2 Katha: Tula x Sayaw
April 22 to 23, 8 p.m. onwards
LRI Design Plaza, Nicanor Garcia Street, Bel-Air Village 2, Makati City

For only P250, see how dancers visually translate the spoken word pieces of local poets.
Parties
#1 B-Side 6th Anniversary
April 22, 7 p.m. onwards
B-Side, The Collective, 7274 Malugay Street, Makati City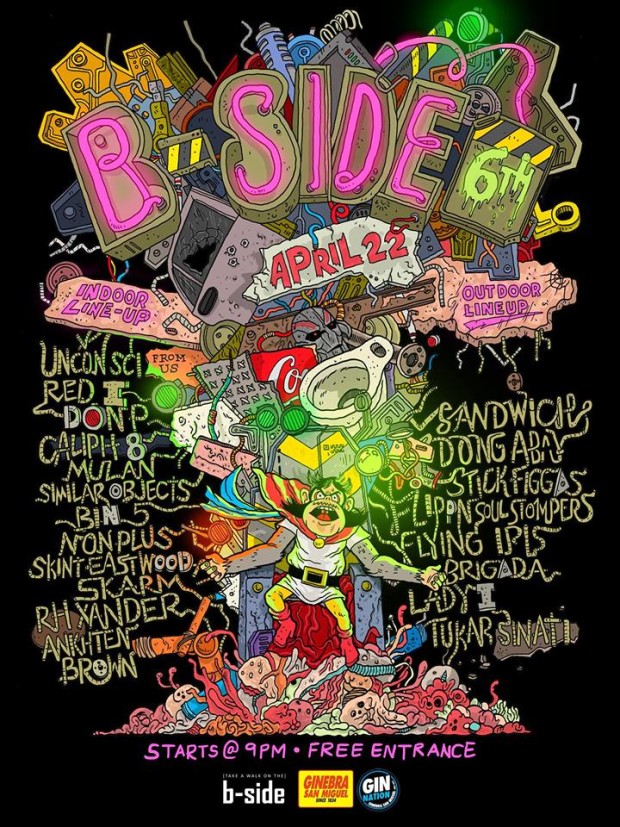 Party to beats by Don P, Mulan, Skarm, Flying Ipis, and many others in celebration of the 6th anniversary of B-Side.
#2 Riot House
April 23, 10 p.m. onwards
Warehouse 5, Black Market, La Fuerza Compound 2, Sabio Street, Makati City

Tisha, Bin5, and OutofSratch are bringing the riot to Black Market this weekend. Also, avail of the P600 drink-all-you-can promo to get you pumped throughout the night!
#3 Escape 2.0
April 22, 8:30 p.m. onwards
Mow's Bar, Kowloon House Basement, 20 Matalino Street, Quezon City

Chill to music by The Buildings, Ourselves The Elves, Munimuni, With Fingers Crossed, and others this Friday night.
#4 House Collab Underground 7
April 23, 5 p.m. onwards
Z Hostel, Don Pedro Street, Makati City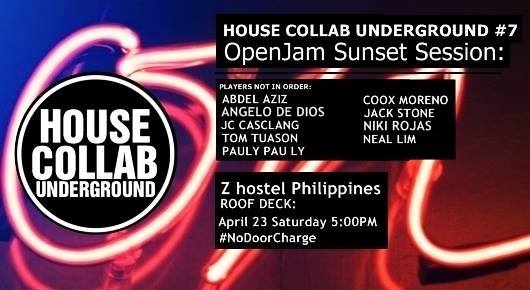 Enjoy music by Neal Lim, Niki Rojas, Jack Stone, Coox Moreno, and many more.
#5 Jump Off Volume 7
April 22, 10 p.m. onwards
Today x Future, 7-T General Malvar Street, Araneta Center, Cubao, Quezon City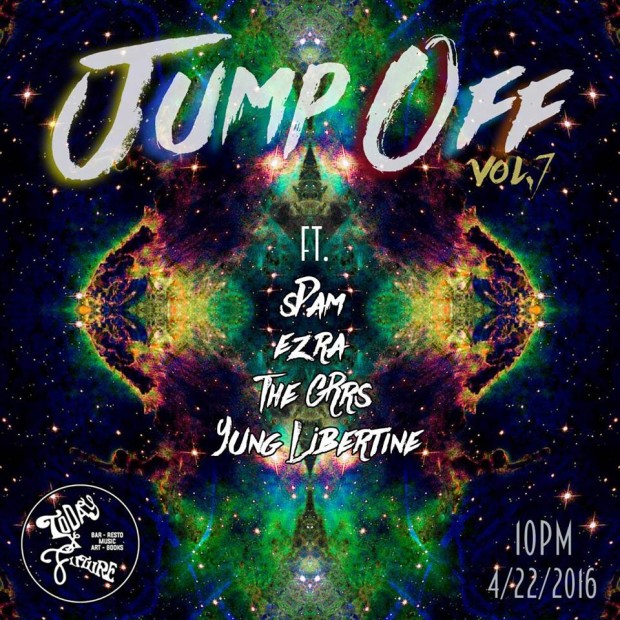 Get your weekend dose of hiphop featuring artists sPam, Ezra, The Grrs, and Yung Libertine.
#6 The After Affair
April 22, 9 p.m. onwards
M Cafe, Makati Avenue cor. Ayala Avenue, Makati City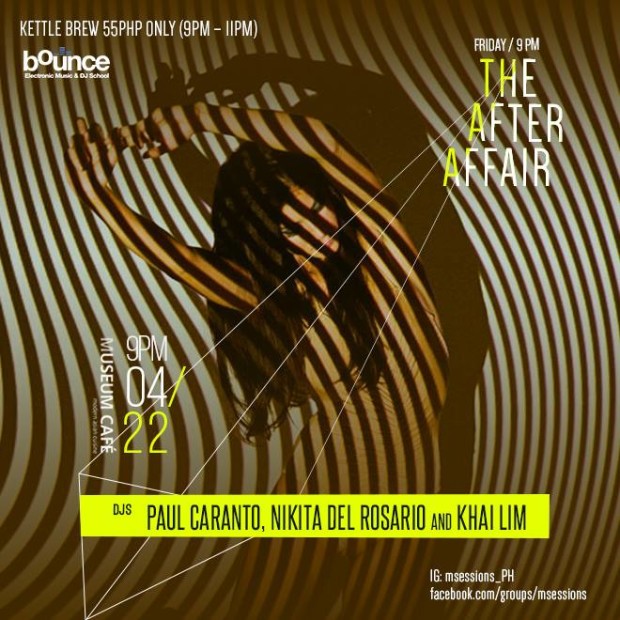 Slow down with luscious rhythms by Nikita Del Rosario, Khai Lim, and Paul Caranto.
Photography
#1 On The Streets of Intramuros
Apr. 24, 2 p.m. onwards
Cathedral of Manila, Intramuros, Manila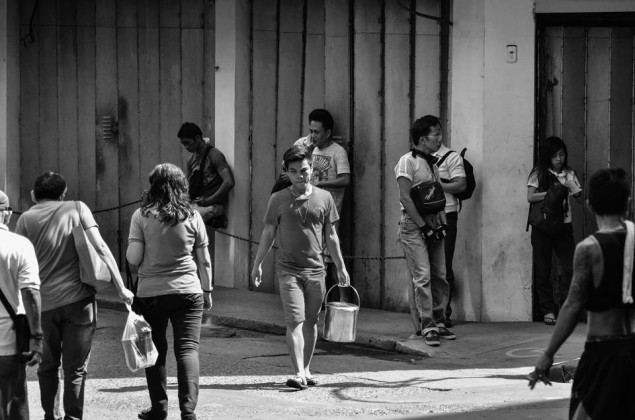 On this sunny Sunday, meet up with fellow photography enthusiasts and enjoy a free photowalk inside Intramuros.
Fashion
#1 Vivien Ramsay S/S `16 Trunk Show
April 22, 5 p.m.
856 G Gallery, 856 A. S. Fortuna Street, Mandaue City, Cebu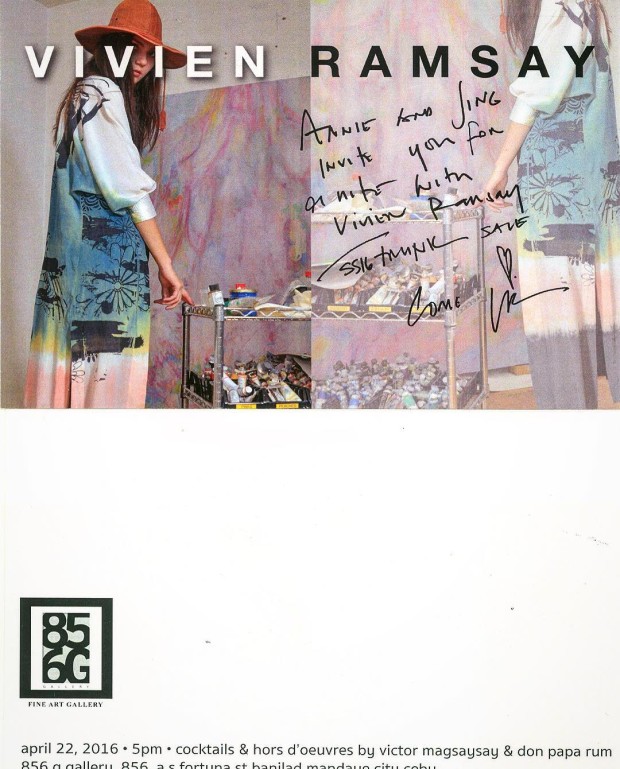 If you're in Cebu right now, stop by Vivien Ramsay's fashion trunk show and see her newest pieces for spring/summer.
#2 SoFA Summer Soirée
April 22 to 23, 11 a.m. to 8 p.m.
SoFA Design Institute, 399 Enzo Building, Gil Puyat Avenue, Makati City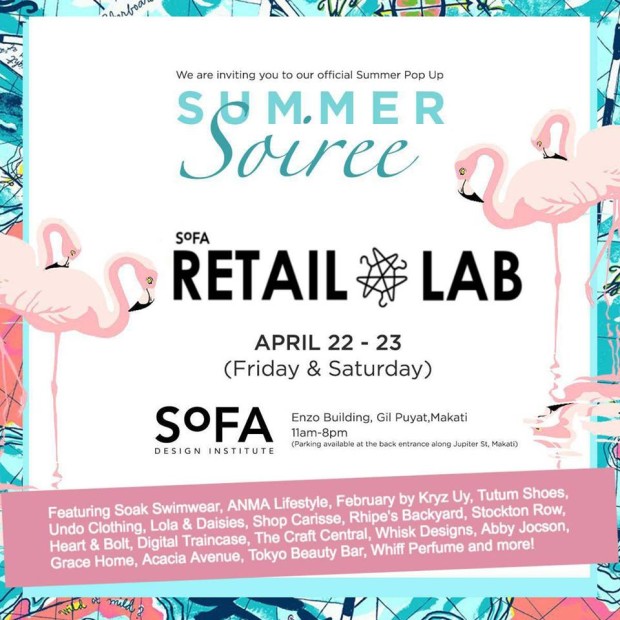 This pop-up store organized by the SoFA Design Institute features summer finds from Soak Swimwear, Shop Carisse, February by Kryz Uy, Stockton Row, and more. So better stop by to update your vacation wardrobe before it ends!
Workshops
#1 La Senza Bra Fit Event
April 23, 3 p.m.
La Senza, Lane P, Bonifacio Global City, Taguig City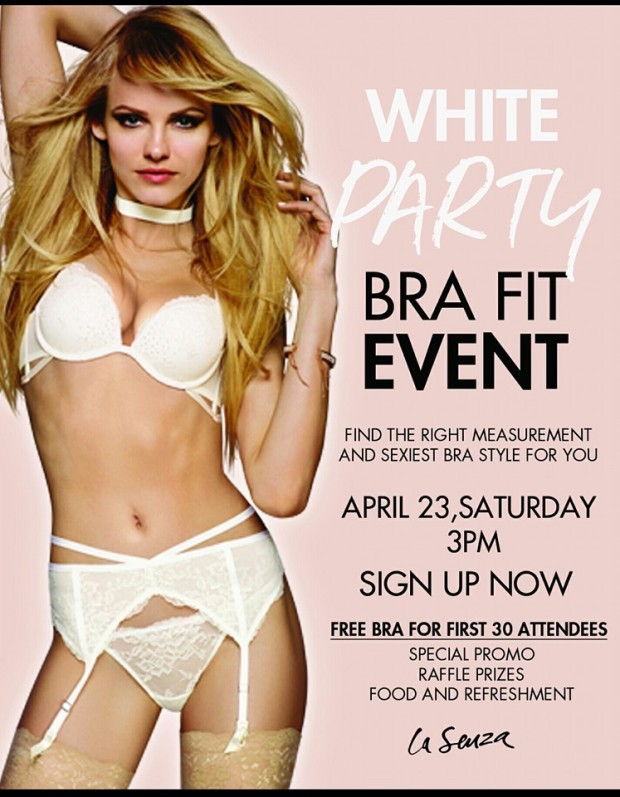 An event for all the ladies out there! Here's your chance to get some knowledge about finding the right bra for you and how to measure yourself when getting one. Head over to La Senza's annual Bra Fit Event and you might just get some prizes and freebies as well!
Outdoor Activities
#1 Mandala Park Weekend
April 23, 4 p.m. to 10 p.m.
Mandala Park, 312 Shaw Boulevard, Mandaluyong City
Beat the summer heat at this chill event with refreshments by Thirsty Turtle, Pedro Brewcrafters, Standford and Shaw, and Bayani Brew.
Art
#1 Globo by Ferdie Montemayor
April 24, 6 p.m. onwards
Secret Fresh, G/F Ronac Center, Ortigas Avenue, Greenhills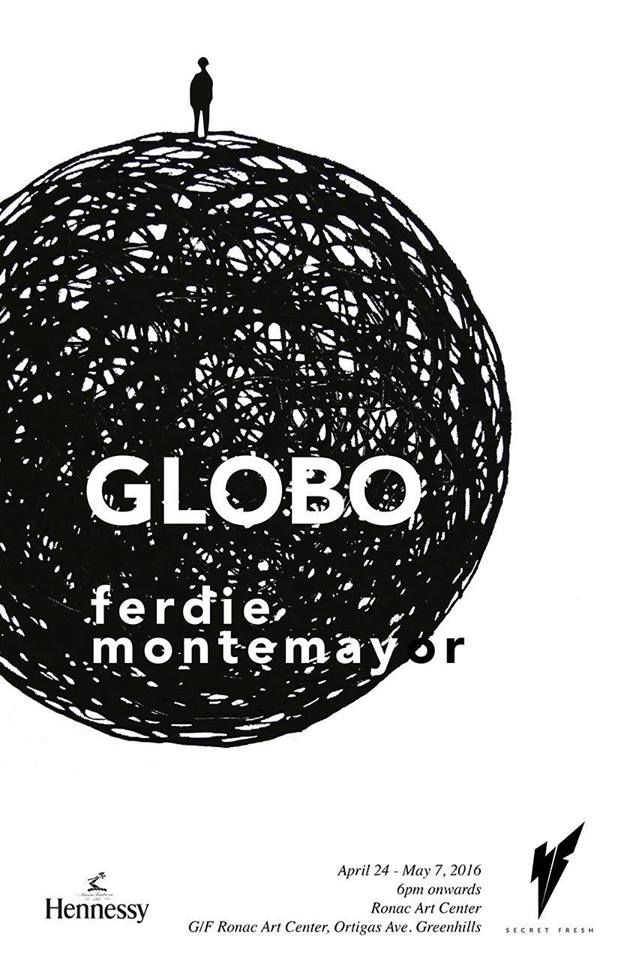 Ferdie Montemayor is back with a playful painting and toy exhibition.
Conventions
#1 Manila FAME
April 21 to 24
World Trade Center, Gil Puyat Avenue Extension corner Diosdado Macapagal Boulevard, Pasay City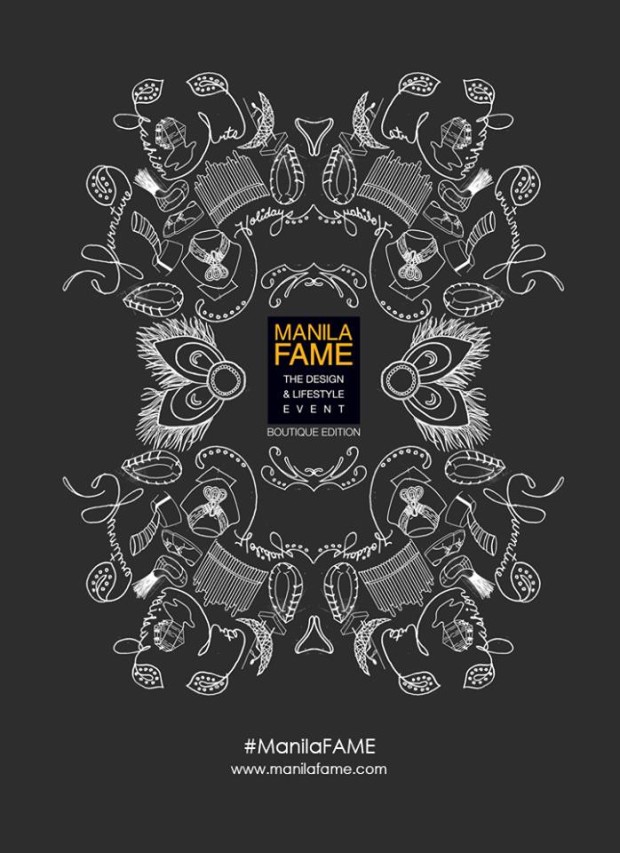 Check out this year's collection of Philippine-made products from names like Aranaz and Ann Ong in the boutique edition of Manila FAME.