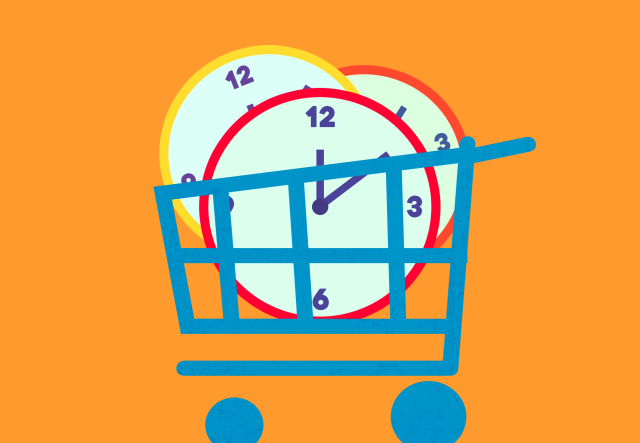 Welcome to Ask Poppy! I'm Poppy, your go-to girl for all of life's woes. And when I say ALL, I MEAN IT. I'm not an expert on anything except maybe for being me, which makes me totally qualified to do this.
Dear Poppy,
My days are currently bothered by my inability to find a work-life balance. My friends have left me, my parents have scolded me for taking phone calls during dinner, and I have no romantic relationship to speak of.
I like my job. It's kinda addicting and it makes me feel good. But I feel it's an escape as well from real life problems I want to run away from. I am scared of being unable to get out and find myself alone at 40 something, rich and successful but with only so many people who I can call friends.
What can I do? I am trapped, I feel, by the need to work and earn, by the pressure of being successful, and the rush work gives me by being an accomplished person as compared to the mediocre personality I feel that I am without my job.
Thanks, Poppy. I hope you can help.
―Regine
Hello, Regine!
Work sucks. It especially sucks when you're doing the kind of work that sucks your soul and drains the hell out of you. From what I've gathered, though, that's not the kind of life that you're living right now. In fact, you're addicted to your job! It makes you feel good! Isn't this the sort of thing that you should be happy about, Regine?
I mean, I have spent years and years of jumping from one job to another. My resumé is practically shit, and it makes me look like a crazy lady who can't hold a job down. This column is probably the longest thing I've ever done on a weekly basis, and I even eff up the deadline every. God. Damn. Time. So you, missy, should be lucky.
Now that I'm in my late twenties, I'm glad I have found something more stable. Something that keeps me sane, doesn't ruin my beauty regimen (lots of water, lots of bacon), pays the bills, and allows me to work on other things that makes me feel EVEN MORE ALIVE!
Regine, I don't think that you're working too hard, honestly. I mean, it's the way life goes talaga eh. And it's good that the hustle and the struggle are the only things you're trusting, because you are an ADULT and you have to pledge allegiance to the struggle if you want to get dem dollar billz.
You're worrying too much about not having a work-life balance, eh it feels like you don't have a life naman. Oooh, sick burn. But really, Regine, outside of all this work, work, work, work, work, what is up, beh? You have to find what excites you, other than work, that is. What gives you life? Is it a stack of bacon and pancakes drenched in maple syrup and coco jam? Yum. Is it pretending to be an entirely different person while you hang out at bars to scout the AFAMs available? Yas, please.
In the much-hyped "horror film" of the year, The Witch, Robert Eggers takes us back to the 17th century. Now this was a period waaaay before they started burning witches to the ground in Salem. A Puritan family is excommunicated from their tightly-knit and very Christian community, leaving them to live far away in the thickest of woods. The film's protagonist, Thomasin (played beautifully by newcomer Anya Taylor-Joy) is struggling with their new life outside the community. Their entire crop for the winter is rotting, they're missing precious family heirloom, and yeah, a f*cking witch from the woods kidnapped Thomasin's baby brother and turned him into a witch's version of Vicks Vaporub (for levitation purposes.)
I'm not going to delve deeper into the specifics of the film; you have to see it because it is goddamn beautiful. Basically, the film tackles how Thomasin struggles not only with the changes in the environment, but also the changes in her body and her beliefs. Throughout the course of the film, she is forced to take care of her siblings, help out harvesting corn, feeding a demented goat named Black Philip who may or may not be Satan (Black Philip also happens to be on Twitter). If you think living in the 21st century is tough, try living in the 17th century where you're dovetailing the f*ck out of everything and still get nothing but shit from your mom and dad.
For Thomasin, it's a struggle to stay afloat. She has to work so that her family could survive the winter. She has to work because she already practically gave her brother away to the witch. She has to wash her father's clothes while her little brother attempts to gaze upon her budding bosom. All this, bottled up inside Thomasin.
Which is why *SPOILER ALERT*, as the film draws to a close, when Thomasin is left with absolutely nothing, Satan comes along and asks her one question: "Wouldst thou like to live deliciously?" What do you think is Thomasin's answer?
Regine, allow me to be Satan for a bit and ask you this: Would you like to live deliciously? Then you have to have a life outside of this work bubble that you are in. How does one live deliciously? Save up all your leaves and go backpacking to some far-off destination. Find a new hobby. Go out on a Tinder date. What makes you come alive? What makes you come? What is something you've never done before? Ask yourself some questions and discover what happens when you try to answer them. You'd be surprised, Regine.
You can do all of this while slaying your way to the top. There are many of us, Regine. I think having a proper work-life balance is one of the things that our generation aspires to have.
About a month ago, I visited a friend who is working for one of the top companies in the country. We used to be so tight. We formed a gang after meeting online and realizing that we have the same penchant for alcohol and debauchery. We were sitting in his living room, drinking whiskey, and reminiscing about the past. One of his roommates, a 22-year-old gym bro, erupts into the room, drunk as hell. He was all bro'd up, mumbling at how pretty my name was. He took a shot of whiskey and a toke and slugged back to his room. "Remember when we were 22?" he asked while browsing his Spotify playlist to nail the perfect Kendrick Lamar song. "We used to be that guy," I replied.
Now, we're just two friends wondering what the hell happened to us along the way. We both admitted how we missed hanging out with our friends, but we're all just too busy right now. He's doing the work-life balance by working hard for this massive corporation while selling and smoking high-grade marijuana on the side. Me, I'm spending most of the time cooped up in the house, working and cuddling with the one I love. We don't see much of our friends in person, but they own our social media timelines. The friends I've decided to keep, they're the ones I probably love the most. Believe you, you lose a lot along the way.
Now, do we feel successful? Not entirely. Accomplished? Probably. We still feel the thrill of successively rolling joints. But are we happy? I asked him that and we both agreed that yes, we're happy.
In our quest to live deliciously, the idea of having a work-life balance is the key. It may not happen to you now, or tomorrow, but as you go along living the life that you want, you start seeing and experiencing things clearly. What you prioritize is wholly dependent on you, I'm not here to push beliefs. If you want to work and be successful, then this is the path that you should work real hard for. If you want to maintain a healthy work-life balance, then you have to make time, you have to find the energy and will to rise above this mediocre personality that you so badly want to shake off.
"I'm losing my mind while I'm losing my patience," nothing, nowhere (Twitter: @N0THINGN0WHERE) raps on his song "I've been doing well." "At the end of the day, I'm amazed at the pain you'll sustain for a paycheck." Regine, your work is just one aspect of your life that you have to focus on. Live your life and let the chips fall where they may.
Always,
Poppy
Got a question for Poppy? From love and relationships to weird questions you dare not ask even your psychologist, Poppy is ready to answer them all. Send in your questions to [email protected] or post your question over Twitter or Instagram with the hashtag #AskPoppy, and you just might get the answer you are looking for.
Disclaimer: The views expressed here are solely those of the author in her private capacity and do not in any way represent the views of Preen.ph, or any other entity of the Inquirer Group of Companies.
Art by Dorothy Guya