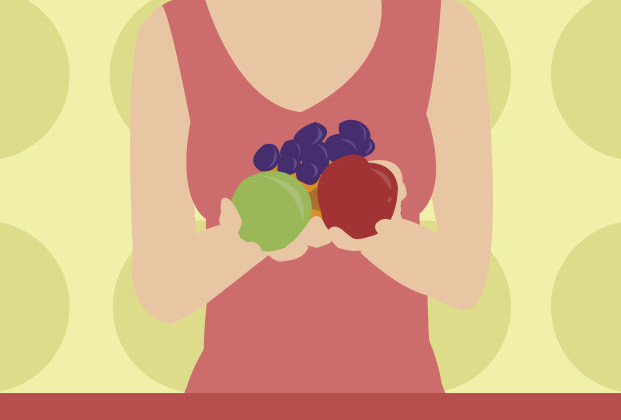 There's this notion that eating a heavy meal after working out would just put it to waste. But, it's also bad to starve yourself until your next meal, which is why you'll need something to get you going.
"The best time to eat is right after a workout," Baron Method nutritionist Harvie De Baron says. "The key is to repair the muscle [after a workout], and that's where food will come in."
With that, we also ask Harvie on what snacks and drinks you should get after working out to ensure that you're still getting the physical benefits you need while keeping yourself full.
#1 Good carbs
Contrary to what many believe, not all carbs will make you unhealthy. Harvie says that you need good carbohydrates like bread and oatmeal cookies to keep your energy up after a workout. "A lot of people don't realize that you need this because recovery doesn't start until you replenish glycogen stores. Glycogen is also important because it's the main fuel of the muscle," he says.
#2 Sliced fruits and smoothies
For those who often get sweet cravings after the gym, Harvie suggests you snack on your favorite fruits instead of reaching for a candy bar. "I always like a simple fruit after a workout. You can even make a nice smoothie out of it. It's better to make a smoothie than drink a sports drink," he notes.
If you want to make your own healthy smoothie, Harvie lists some ingredients you can throw in: bananas, berries, chia seeds, yogurt, grounded flax seeds, and free-range milk.
#3 Vegetables
Whether it's tossed in a salad or part of a full meal, vegetables are always a go-to post-workout staple. But aside from pricey items like kale, Harvie also suggests local produce. "We have some powerful counterparts in our country that are not as expensive like malunggay and talbos ng kamote. There's so much good stuff being sold locally," he says.
#4 Non-fried protein
If you want a heavier snack, you can always opt for proteins like chicken, eggs, and fish. "You need protein [after working out] because it repairs muscles," Harvie says. "Honestly, a full meal is also a good snack as long as the food isn't fried or oily because it might derail your recovery."
#5 Make-your-own energy drinks
Majority of people who work out either reach for a bottle of water or energy drink while at the gym. But, some of them may also have artificial sweeteners which are unhealthy. "You can try fresh buko juice because it's refreshing and doesn't have any preservatives. You can also make your own. Just use honey, water, and a citrus like an orange or lemon," he advises.
Art by Trish Rivera
Follow Preen on Facebook, Instagram, Twitter, Snapchat, and Viber