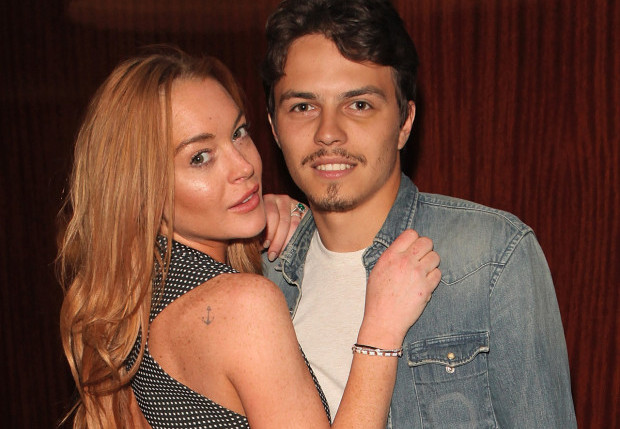 More evidence has popped up which supports Lindsay Lohan's claim that her ex-fiancé Egor Tarabasov repeatedly assaulted her.
Several photos have surfaced showing Egor twisting Lindsay's arm to get his phone back during a trip to Mykonos. There's even a video that shows the altercation.
Lindsay Lohan Beach Fight With Fiancé pic.twitter.com/w4W6fsinaD

— ️ (@britneyscheetos) August 7, 2016
Speaking to the Daily Mail about the incident, Lindsay says, "Egor drank too much and went crazy."
Last month, Lindsay got into a scream fest with Egor in their Knightsbridge apartment where police had to respond. She has since then called off their engagement and opened up about the domestic abuse.
"It's not the first time. That's the problem. But this time, someone saw. I didn't call anyone, I've dealt with enough police in LA," she continues. "I realize now you can't stay in a relationship just for love. No woman can be hit and stay with that person if that person isn't prepared to say sorry."
[
The Vine
]
Photo courtesy of Entertainment Tonight
Follow Preen on Facebook, Instagram, Twitter, Snapchat, and Viber