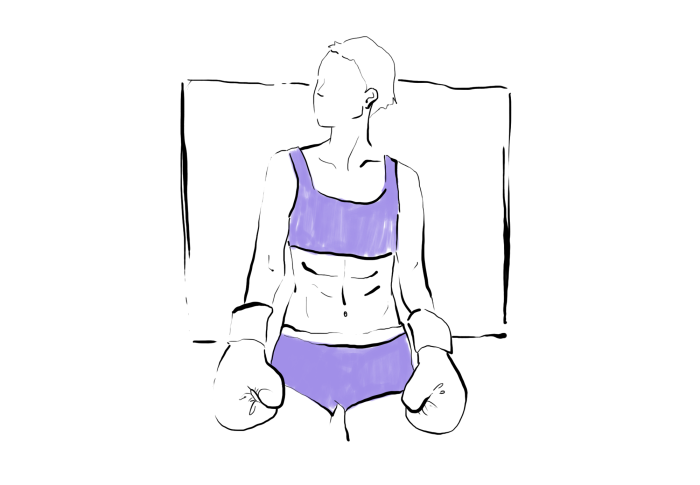 This column may contain strong language, sexual content, adult humor, and other themes that may not be suitable for minors. Parental guidance is strongly advised.
The Rio Olympics have been unusually—and perhaps unintentionally—focused on sex.  Not sex as an expression of desire, primal and physical, but sex as politics, topical, controversial, and even anthropological.
Take, for instance, the tragicomic case of the Japanese pole vaulter Hiroki Ogita, who found his dreams of Olympic glory nudged off by his very own pecker.  As news.com.au related:
"Ogita was attempting to clear a height of 5.3 meters in group A of the first round of the pole vault, when his leg came in contact with the bar. As he began to drop back down towards the ground, his shin grazed the bar, causing it to wobble dangerously.
But it was his penis that delivered the final blow. Already unsteady, the bar was dislodged from its holdings when Ogita's old fellow decided to make an appearance and slap the metal. The vaulter's arm then collected the bar as it began to fall."
Let's be honest now.  If this phallic mishap had occurred when, say, a black or even Caucasian pole vaulter was attempting to clear the bar, it would have been, as with Hiroki, equal parts comic and tragic.  But, considering the mythic size of the black man's package, it wouldn't be all that surprising.  Asians have long suffered the indignity of reportedly being less generously endowed than their black or white brothers, so for a Japanese man's penis to get in the way of an Olympic round is, admit it, rather astounding.  So much for pint-sized Asians, however muscular and toned they may be, and their pint-sized dicks.  Hiroki just shattered that myth with a resounding slap against metal.  Rarely has a man been so spectacularly and publicly betrayed by his own member.
A woman, however, is facing betrayal of a different sort from members of her own sex.  The South African champion runner, Caster Semenya, 25, has been dogged throughout her career by doubts about her biological gender, with some of the accusations turning shockingly vicious and vile.
She cannot be a real woman, they say, because she looks more masculine than feminine.
She cannot be a real woman, they say, because her body produces an excess of testosterone.
She cannot be a real woman, they say, because she's too fleet-footed for a woman, noting that last July she clocked in a triumphant 1:55 minutes for an 800m race.
She cannot be a real woman, they say, because with that record, according to one exasperatingly stupid South African professor of exercise physiology named Ross Tucker, "If Semenya can eventually run 1:51, she is better than [Usain] Bolt comparatively. But Bolt doesn't compete in a protected category for people with fast-twitch muscle fibers. He isn't subjected to the same classification issues as Semenya is by virtue of the fact we're trying to protect women."
Protect women from what, exactly?  Some would say unfair advantage, and demand sex testing to confirm unequivocally that men pretending to be women are not competing in their midst.  "Gender fraud," in other words.  And yet, when you look at the chorus protesting the loudest, their faces are almost always white.  And the targets of their protests?  They are rarely ever white.
The young Indian sprinter Dutee Chand, who participated in her first Olympics but failed to bring home a medal, has been another target of venom from the doubters.  Yes, she zips past other runners with amazing speed.  And yes, her jaw is squarish.  But do any of those things make her a man? No.
Yet Dutee was banned from competition in 2014 by the International Association of Athletic Federation (IAAF) on the grounds that, according to Jamie Schultz, writing in the New Republic, "her body naturally produced too much testosterone, a condition called hyperandrogenism. It wasn't her fault, the organization explained. But her condition gave her an unfair edge over other female athletes, according to the IAAF policy."
To her credit, Dutee appealed the ruling, and in 2015, the Court of Arbitration for Sport found that the IAAF "was unable to conclude thathyperandrogenic female athletes may benefit from such a significant performance advantage that it is necessary to exclude them from competing in the female category."
The history of international competitive sports is replete with humiliating mandatory sex testing, from genital examinations to chromosomal analysis.  Somewhere along the line, the IAAF decided that the one and only definitive marker for being a woman was the XX-chromosome result.  Schultz, however, writes that there are "a host of genetic and biological variations that complicate the seemingly tidy split between male and female."
For the record, European (read: white) female athletes were also subjected to the mandatory tests on suspicion of being male.
Says Schultz, "From the beginning, there were protests about the ethics, validity, and reliability of the tests. By the early 1990s, objections had reached a fever pitch and, in May 1992, the IAAF announced an end to systematic chromosomal testing. The IOC did the same in 1999. However, both organizations reserved the right to examine athletes if someone were to "challenge" their femaleness. The ostensibly progressive protocol ultimately discriminates against women who do not look or perform in accordance with certain "feminine" ideals. This is what happened to South African runner Caster Semenya in 2009 and to Dutee Chand in 2014."
Curiously, there does not seem to be any outcry over, say, the swimmer Katie Ledecky's record-breaking performance at the Olympics, who bagged four gold medals and one silver at Rio for the women's freestyle races, 200m, 400m, 800m, plus the women's 4×200 freestyle relay, and the 4×100 freestyle relay.
An astounding, well-deserved accomplishment, but no one is questioning her gender and her athletic prowess and wondering if she might really be a man and may just have an excess of testosterone.  Is it because she conforms to accepted standards of feminine appearance and the likes of Caster and Dutee do not?
(By the way, Katie broke a world record, Michael Phelps bagged a silver on the same day, but he won the headline war.  Sexist, much?)
But the real champion of the Olympics, if you ask me, is Fu Yuanhui, the swimmer who won a bronze for China in the women's 100m backstroke race.
At another race, the women's 4x100m medley relay, she finished fourth, by her own admission, a disappointing performance not in keeping with her own personal standards.
She also emerged from the water grimacing in pain.  When questioned by a reporter, she replied in Mandarin (subsequently subtitled in a YouTube video), "Actually, my period started last night, so I'm feeling pretty weak and really tired. But this isn't an excuse. At the end of the day, I just didn't swim very well."
Bravo, Fu, for telling it like it is.
We are women.  We bleed.  Sometimes we have surplus testosterone.  Deal with it.
B. Wiser is the author of Making Love in Spanish, a novel published earlier this year by Anvil Publishing and available in National Book Store and Powerbooks, as well as online. When not assuming her Sasha Fierce alter-ego, she takes on the role of serious journalist and media consultant. 
For comments and questions, e-mail [email protected].
Disclaimer: The views expressed here are solely those of the author in her private capacity and do not in any way represent the views of Preen.ph, or any other entity of the Inquirer Group of Companies.
Art by Dorothy Guya
 Follow Preen on Facebook, Instagram, Twitter, Snapchat, and Viber