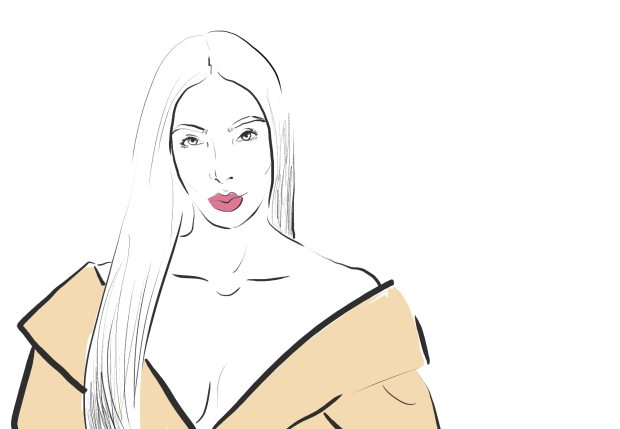 At this point, you're all probably tired of hearing about Kim Kardashian over and over again. But with recent events that happened to her in Paris last Monday, we can't help but notice how equally horrific people took this news.
Let's start off with how people said it was staged to boost Keeping Up With the Kardashians' ratings. Not to mention the fact that Kim's scary ordeal was the subject of memes and late-night TV show jokes. And, for some bizarre reason, Taylor Swift was also pulled into this.
There are also dismissive comments, questioning why this is even relevant news when this type of crime happens everyday to a lot of people.
But isn't that the point? If crimes like these happen regularly, what makes people think it's okay to make insensitive jokes toward someone who, at that moment, feared for her life?
And sadly, the answer is this: Because Kim is a celebrity―a reality star to be exact. Someone who's part of a high-profile family that people always watch and see on entertainment news regularly. Hence, people are fed up with seeing her everywhere and make fun of them to express their dislike―even during moments like these.
Most of the time, there's this apathetic attitude toward some, if not all, celebrities when they're in major dire situations. Even throwing crass comments related to the issue just because they (allegedly) don't care and are just here to make insulting jokes.
There's also this habit of pitting the blame on the celebrities, making it seem that they had it coming. Karl Lagerfeld recently said this wouldn't happen to Kim had she not shared her extravagant belongings on social media. You know, just like how ignorant people would tell women how to dress to avoid getting raped. Another great example would be blaming Angelina Jolie for their failed marriage.
And don't get me started on the comments that said Kim's story of almost getting raped was untrue and that she willingly seduced the culprits. (This is why rape culture still exists.)
What's unfortunate is that because there's a notion that celebrities have seemingly perfect lives, they're not perceived as "regular people." And once they experience any form of  failure or tragedy, people would jump on the opportunity to kick them down further. Not only that, conspiracies like it's all an elaborate publicity stunt to stay relevant will pop up, even though it's not.
Simply put: Public figures are reduced to nothing more than a popular face seen onscreen who are solely there for our entertainment and unfair scrutiny.
With Kim's robbery incident, we see that she's a regular person who's currently traumatized over masked men trespassing her private residence and stealing millions worth of jewels. It's no different to a reaction to losing our wallet or phone on the street, which also happens all the time. So why the need to exclude personalities like her in the conversation and worse, make the situation a joke? When it happens to someone we know, we sympathize. But if it's a celebrity, it's subject to backlash?
It should be a general rule that anyone can and will have bad experiences and we should be emphatic enough to acknowledge that, regardless of the degree and who the person is. The woman had a gun pointed at her head, and was tied and locked inside a bathroom―that's not something to laugh about. You either sympathize or not say anything to insult or disrespect them.
No one's required to overly care about Kim or any celebrity. However, if a person evokes this kind of insensitivity to poke fun at a public figure's misery (looking at you, trolls), what more if it was someone they personally knew? Would they still do the same? Think about it.
Art by Dorothy Guya
Follow Preen on Facebook, Instagram, Twitter, Snapchat, and Viber