Last Saturday put another feather on the caps of co-chairs Tessa Prieto-Valdes and Kaye Tinga when the annual Red Charity Gala was held at Shangri-La at the Fort.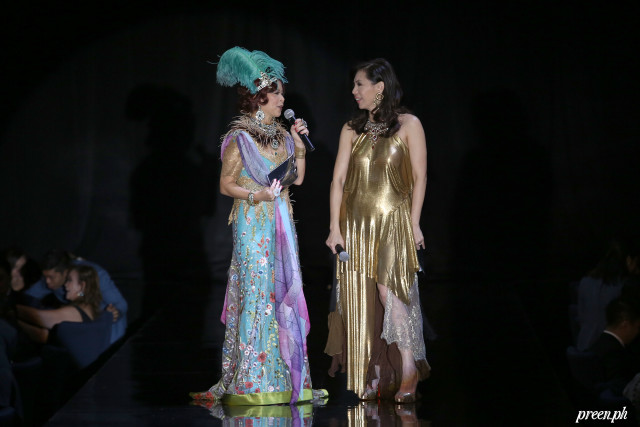 This year's much-awaited spectacle (apart from Bench male models parading their underwear right before dinner) involved all-around designer Chito Vijandre's rendition of the Filipiniana, which is slightly more theatrical and irreverent than how we'd commonly imagine it.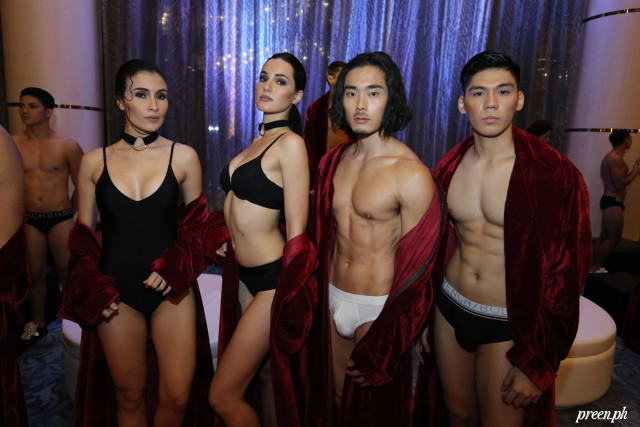 The ball, now on its eighth year, is held to raise funds for the benefit of the Philippine Red Cross and Assumption High School Batch 1981 Foundation.
Tessa Prieto-Valdes, alongside Tim Yap, hosted the night's auctions which included Mark Higgins' framed original prints, a meal at Antonio's Tagaytay (complete with a helicopter ride!), a limited-edition Omega watch, a Villa Medica stem cell beauty package, and Zalora bags designed by the previous years' honoree designers: Lesley Mobo, Furne One, and Dennis Lustico to name a few.
At last year's ball, co-chair Kaye Tinga called Chito Vijandre their dream honoree designer, and while there were apprehensions about the furniture designer returning to fashion—"Chito has not been active in fashion for a while, so we were concerned he would be hesitant to mount a full collection," says Kaye—the designer gave the audience a 40-piece collection divided into seven suites. "I saw Chito last week and he did not seem stressed at all!" another fashion designer even remarked before the show.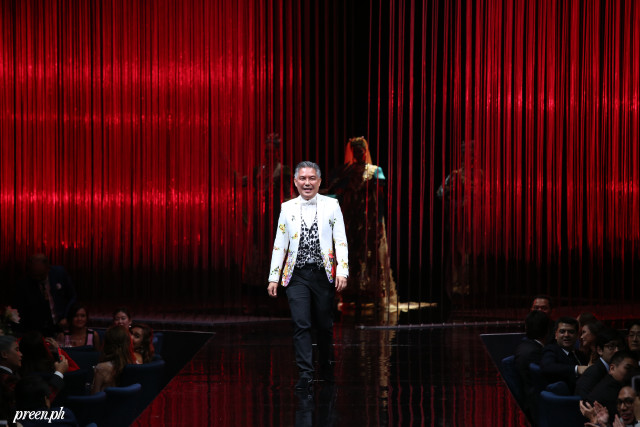 "Simple is not in our vocabulary," says Tessa, herself a flamboyant fashion icon who donned a multi-colored gown with matching feathers. With gala director Ariel Lozada, Chito fleshed out the rebellious and flamboyant side of Philippine history, the collection divided into the Pre-Colonial, Colonial, Revolt, The Carnival Queens, Hollywood, OPM, and The Wedding.
With delicate looks taking a backseat in favor of Vijandre's irreverent panache, women on the runway paraded metal embroidery, velvet, lace, T'boli patterns, and everything to portray the Filipina less like dainty damsels than feisty femme fatales. We'd expect no less from a collection that cites Gabriela Silang, Carmen Rosales, and carnival queens as its inspiration.
"It's not the Filipiniana most people expect," says Chito, but by the looks of it, no one left the room disappointed.
Click the slideshow above to view the complete 40-piece collection.
Photos by RG Medestomas
Follow Preen on Facebook, Instagram, Twitter, Snapchat, and Viber