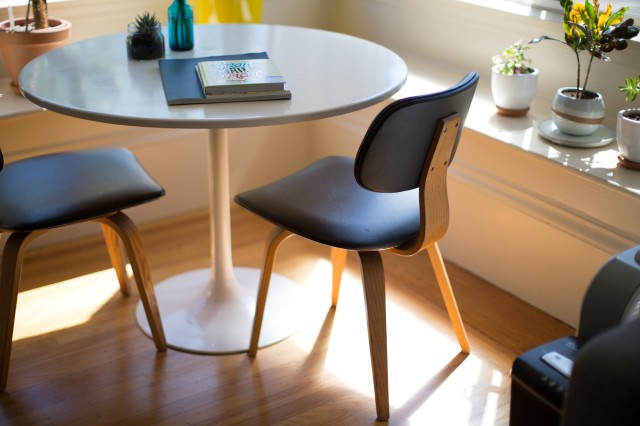 Some of us are packing for a trip out of town or even abroad for the long weekend. While others are opting to spend some time back at home, a more conservative R&R. Research shows there's a benefit when you literally do nothing.
However, staring at ceilings shouldn't be the only thing on your itinerary. There's satisfaction in accomplishing a few things you've been meaning to do if not for your busy schedule.
#1 Catch up on your reading
It can be on your Kindle or iPad Mini or even with a classic paperback book, the long weekend can help you catch up on your piling reading list. If you're looking for something new, you can choose from this selection that rounds up the best of the new releases. If you're hooked on 13 Reasons Why, you can read that or maybe some American Gods in anticipation of the upcoming TV version
#2 Do a photowalk
Two summers ago, I was living in the business district of Makati and I remember how empty Ayala Avenue was during the Holy Week. Cities adapt a different aura when the usual crowds are gone. You'll get to appreciate nature, the architecture, and just the odd ways our cities are built. Another hot spot is Intramuros. If you're a newbie photographer, our in-house lensmen approve of the Fujifilm X2-A2 for point-and-shoot photography that could spur your next hobby.
#3  Discover your new favorite dish or drink
If you're not following the fasting practice some people observe during Holy Week, then you're free to try some new dishes over the coming days. If you're in the mood for Spanish tapas, Tomatito will be open from Thursday to Saturday. For a cheat day like no other, Denny's will also be in full service for your cravings. You can also visit Rambla if you're in the mood for some drinks with a few friends.
#4 Declutter
How have you been keeping up with your decluttering? Remember, it's not a big thing you do every so often but a lifestyle choice you always have to be conscious about. If you haven't started, it's never too late. Clear out the spaces you've been meaning to for the longest time and throw out or donate the items you don't use. The process will help clear out your thoughts and help you mediate on a few things you haven't focused on because of work.
#5 Enjoy an in-home spa
My favorite thing about having a long break is being able to treat myself with beauty products that need a little bit more effort to use. Start by taking a long bath, with the Poison Berry Bath Bomb Powder from Soak Artisan Soap. You can also go on a mask galore with your favorite sheet masks or even have a body mask using The Body Shop Himalayan Charcoal Body Clay.
Photo courtesy of Pixabay
Follow Preen on Facebook, Instagram, Twitter, Snapchat, and Viber