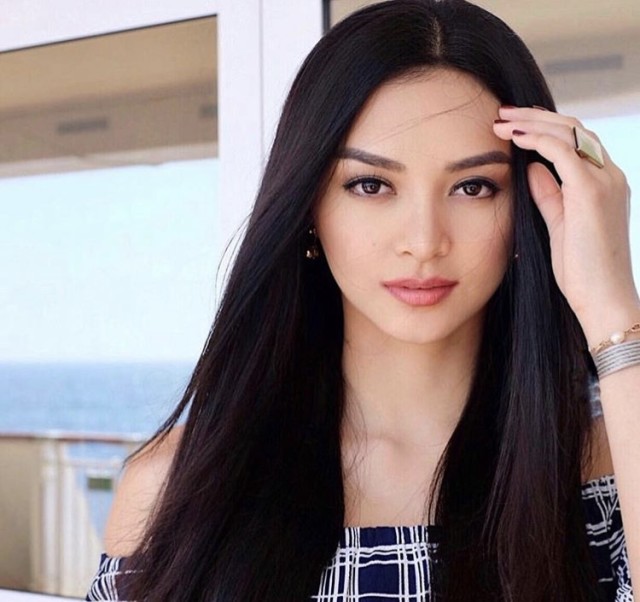 I'm not going to waste your time and introduce Kylie Versoza. By now, you would have seen her on billboards, some along with designer Francis Libiran. You've seen her magazine covers, her TV interviews and guestings, and her various talks centered on her advocacy on mental health.
If not, you most likely have encountered her social media posts. They vary from beachside bikini photos, hanging out with equally cool people like LA Aguinaldo, to going off to do her duties in Hong Kong and Taipei. This woman is everywhere and it looks like she's not going anytime soon. Proof is how we spotted her at the launch of the Samsung S8 smartphone last night. Who knows where else we'll spot her next?
What's your favorite app on your phone?
It would have to be social media apps like Facebook and Instagram.
What's your favorite lipsitck?
It varies from Charlotte Tilbury to MAC. Right now, I am wearing Bond Girl from Charlotte Tilbury and I mixed it with Tom Ford in Indian Rose. I like mixing shades.
Who helps you through difficult times?
I had to help myself. But it's good to have a good support system like your family and your friend. And you should only stick to the ones who make you feel good about yourself. 
How would your circle of friends describe you?
I'm the funny one. But I am also the Charlotte, from Sex and the City, in our group.
What's your dream job?
President or the Queen of England.
What would you say if this was the interview for that job?
Hi, Your Highness. I would make a great queen. My first order would be during tea time I would have English tea, macarons, and croissants for all.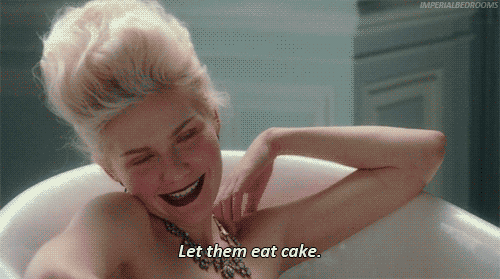 What's one thing people get wrong about you?
That I'm just a beauty queen. I hate that. [They think] I am always just dressed up. You know, you can be whoever you want to be as long as you're empowered.
Fashion mistake you're weirdly proud of?
Oh my goodness! I used to wear flared pants but it had white stripes and flower details. Which is quite in now. So I was years ahead of my time. [Laughs]
If you could tell your younger self to avoid something, what would it be?
Refined carbs. [Laughs]
What would you tell someone who isn't confident about herself?
You are beautiful in your own way.
What do you do on an off day?
I listen to music, spend time with my friends, watch a good movie.
What music do you love listening to?
I love Odesza. I recently went to watch Coldplay.
https://www.instagram.com/p/BSfFBOcB4uM/?taken-by=kylieverzosa
Who do you admire in fashion?
Olivia Culpo and Olivia Palermo.
What's your most recent fashion purchase?
Ruffles and bell bottoms. I love mixing and matching classic pieces with trendy ones.
Describe your reign as a queen in one word
Revolutionary.
Photo courtesy of Kylie Verzosa's Instagram account
Follow Preen on Facebook, Instagram, Twitter, Snapchat, and Viber