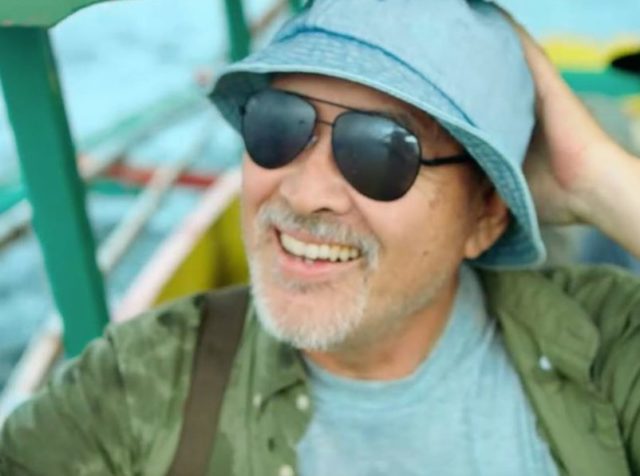 Updated on June 15, 2017, 
After the copycat controversy of "Sights," the Department of Tourism announced that they've ended their partnership with advertising firm McCann Worldgroup Philippines. They said it's "over the negative feedback" the department received for the tourism ad, which was accused of being similar to South Africa's tourism commercial in 2014.
DOT assistant secretary Ricky Alegre said that they want McCann to issue a public apology. "Our team is exploring all legal remedies. That's something that will be discussed in a professional level with the agency," he added.
As of writing, "Sights" has been taken down from DOT's YouTube channel and their social media sites.
***
The Department of Tourism is in hot water for allegedly copying South Africa's tourism ad for their latest commercial.
On Independence Day, the DOT released "Sights," a one-minute ad featuring a Japanese tourist who's exploring the Philippines. In the video, he narrates, "Here, you don't have to see the sun to discover radiance. You don't have to see colors to experience vibrance. You don't have to see smiles to know you are safe. You don't have to see to feel you are home." It's then revealed that the man is blind and the ad ends with him walking Vigan's cobblestone streets.
It's a touching video, yes. But netizens quickly pointed out on Reddit that it's an exact copy of a "Meet South Africa" ad which was released last year. You can watch it below to see for yourself.
The Philippines' new tourism video is a copycat of South Africa's from last year from Philippines

We watched it too, and it also features a blind man who's exploring the scenic destinations of South Africa. We have to say that there are similarities.
Meanwhile, disappointed Reddit users called on DOT Secretary Wanda Teo to be accountable for copying another video. Some also joked that director Brillante Mendoza should've directed the ad.

What do you think? Was it a blatant copy or just sheer coincidence? Let us know in the comments section below.
[
Inquirer.net
]
Screengrab from YouTube
Follow Preen on Facebook, Instagram, Twitter, Snapchat, and Viber
Related stories:
Who Were Spotted Vacationing in the Islands of Palawan?
El Nido, Palawan Named One of the Best Beaches in the World
Bohol Is Not the Next Boracay, and I'm Glad It Isn't
'It's More Fun in the Philippines' Bagged an Asia-Pacific Tambuli Award