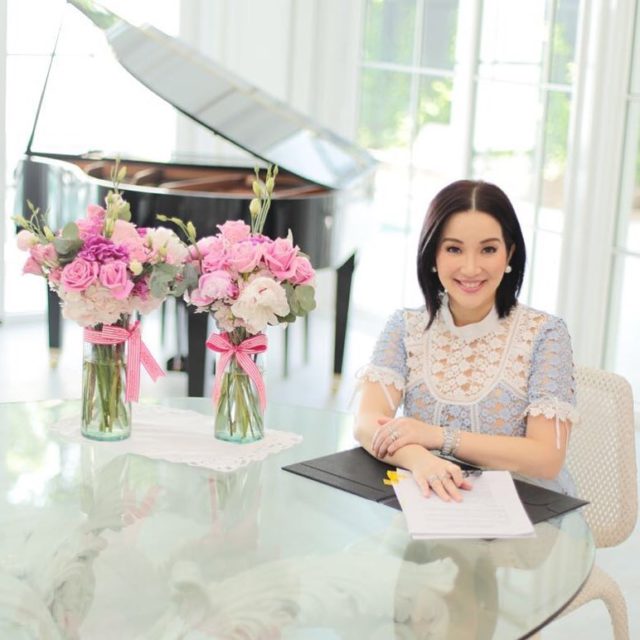 Over the past few days, the cast of Crazy Rich Asians has been posting photos of their life on set in Singapore. We have seen photos of meetings, family dinners, and city skylines. Can't wait to see the film? Let's see what the actors have been up to while we wait.
Just yesterday, Kris Aquino posted a photo on IG where she is surrounded by luggage and garment bags. She captioned the image thanking Singapore Air for helping her hand carry (yes hand carry) her costumes with her. According to her post, the gowns that she will be wearing in the film are made by Michael Leyva and Michael Cinco.
Kris brought her team with her which includes Kimi Yap, Boop Yap, Nante Alingasa, and Juan Sarte. And they too updated us with a few posts on what's happening on set.
Director of the film Jon M. Chu gave a sneak peek of their production meetings. Looking at the photo, it seems that all hands are on deck for the movie.
Gemma Chan who is set to play Astrid Teo shared a photo of what might be her dressing room on set.
Henry Golding who will play Nick Young in the film shared a heartfelt post of his parents who were on set to support him. In the caption he says, "Truly amazing to be able to share this experience with my parents. To see them beaming with pride as they watched everybody work tirelessly through till the early morning was priceless."
Michelle Yeoh posted a photo of Singapore City at night with the caption "#CrazyRichAsiansMovie"
Carmen Soo and Constance Lau, whose roles have yet to be revealed, shared photos with her cast mates taking dance lessons for the movie.
Actor Remy Hii also shared a photo of their Singapore welcome book. Any clue as to what could be in it?
Filipino actor Nico Santos admired the view in Singapore by posting a photo of the cloudy sky.
Crazy Rich Asians is the first of three books released by Kevin Kwan, which became a best seller in 2013. As we wait for the release of the film we can keep ourselves busy by reading the sequels China Rich Girlfriend and Rich People Problems.
Photo courtesy of Kris Aquino's Instagram account
Related stories:
Another Filipino Actor Joins 'Crazy Rich Asians' Cast
Get to Know the Actors Who'll Play the 'Crazy Rich Asians'
What's the Craziest Thing Kevin Kwan Bought With His Money