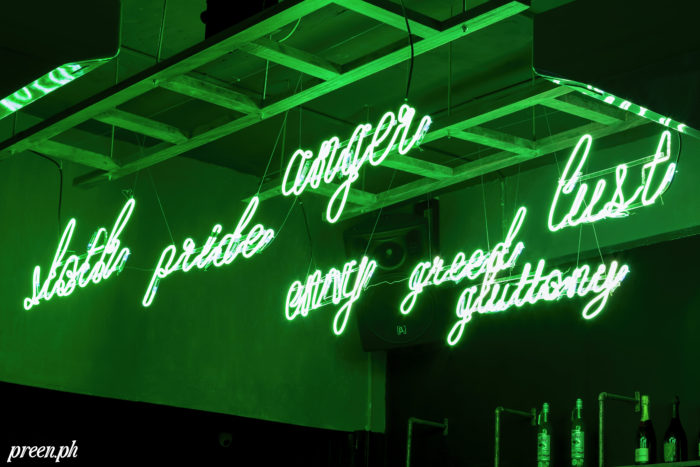 I know what you're thinking, "Why is this woman even writing about alcohol and cocktails when she doesn't even drink herself?" Don't worry, I asked myself the same thing when I found myself in Makati's newest club-slash-speakeasy bar on a Friday afternoon.
FUCT MNL is easy to miss without a signage in sight—all you have is the green light emitting from the door crevices and most probably a bouncer right outside. But basically, that's it. As I enter, I squint at the source of the green light, which are neon signs of the seven deadly sins. Why it's there, I never really found out. The first floor is actually the club where they play hip-hop tunes and the second floor is their speakeasy place where everything is toned down, perfect for conversations rather than hard-core dancing. I find my way up and find co-owner and mixologist Dennis Gonzalez waiting for me.
We go straight to the point and talk about the drinks he created for FUCT—most are original recipes and the rest are classics, but with the FUCT-twist. The best part is that each drink doesn't burn your wallets. Now let me take you through my personal favorites. Just a little disclaimer, I also picked these drinks based on its Instagrammable factor. (You're welcome.)
Blush
Gin is the base hard liquor for Blush mixed in with citrus, hibiscus syrup, and some basil. It's basically your favorite lemonade with an upgrade.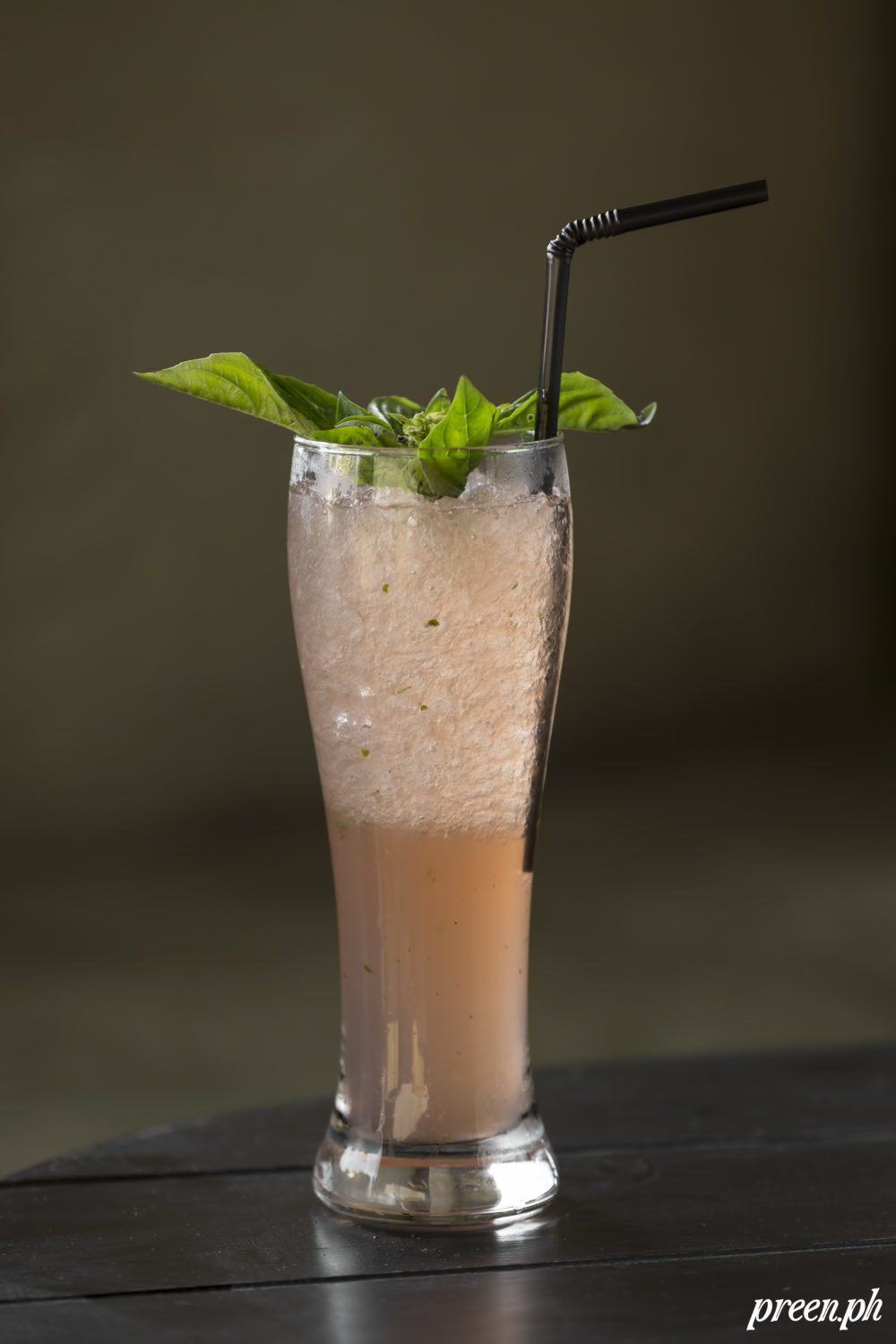 Hot Mama
If you're the type of woman who's not into fruity cocktails (Please don't stereotype us, BTW. And there's also nothing wrong if we do love it. And I'm not being defensive.), then you can order this savory drink that has tequila and vodka as base. It is then mixed in with citrus, Cointreau, and some siling labuyo for that spicy kick.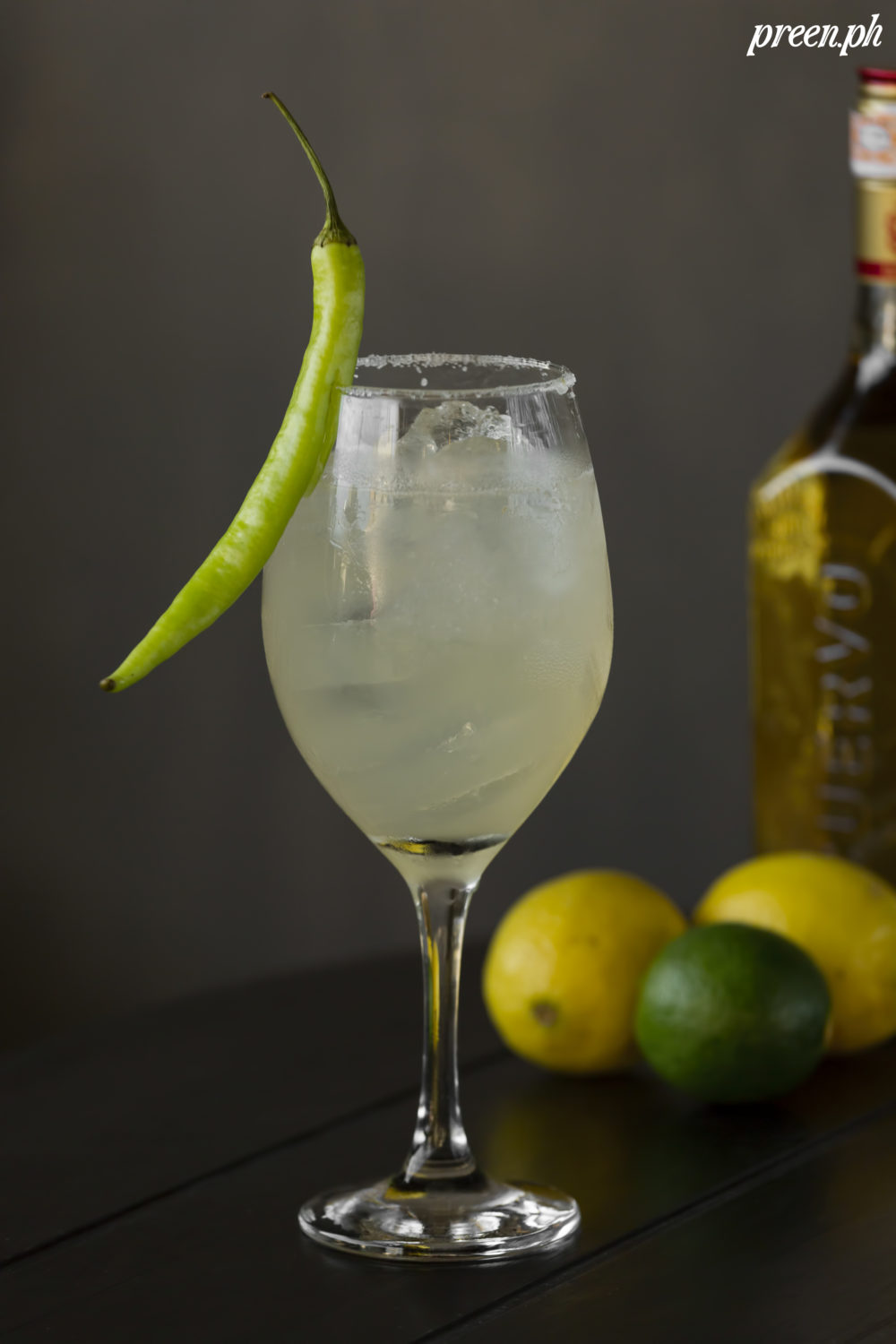 FUCT on the Floor
Don't let the obscene name fool you, this is actually the classic whiskey sour. I, personally, am not a fan of whiskey, but there's something about the perfect balance of flavors and citrus that made this drink enjoyable. Mmm.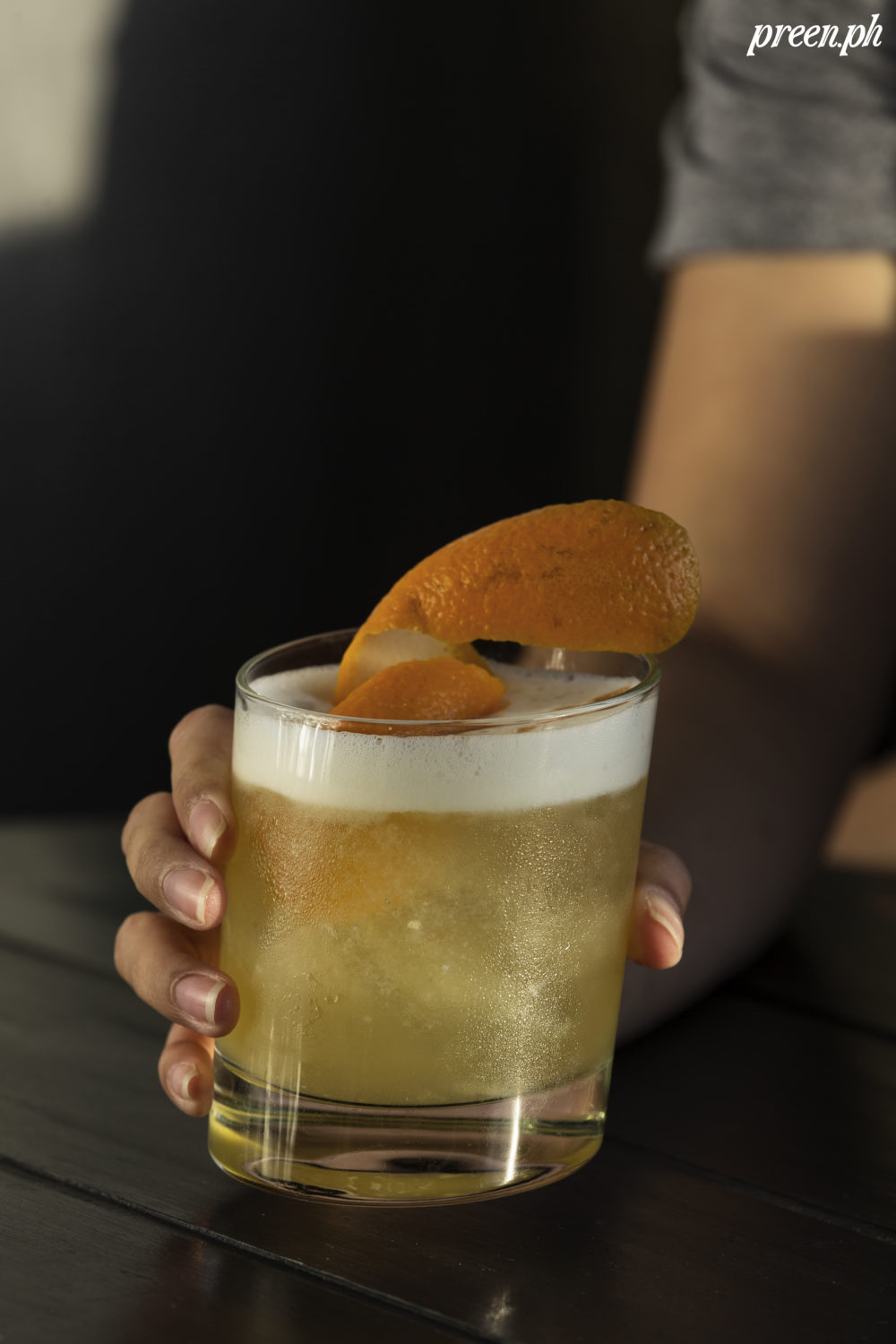 Beauty Into Beast
Dennis likes puns, can't you tell? As a disclaimer, he tells us that this is a simple drink made of beer with salted caramel, but we still said yes when he asked if we really wanted to try it. I don't know about Beauty and the Beast as reference, but this felt more like the adult version of Butterbeer from Harry Potter. It's so good we developed an English accent while drinking. (Kidding, it was only our art director Edric Dela Rosa who developed an accent.)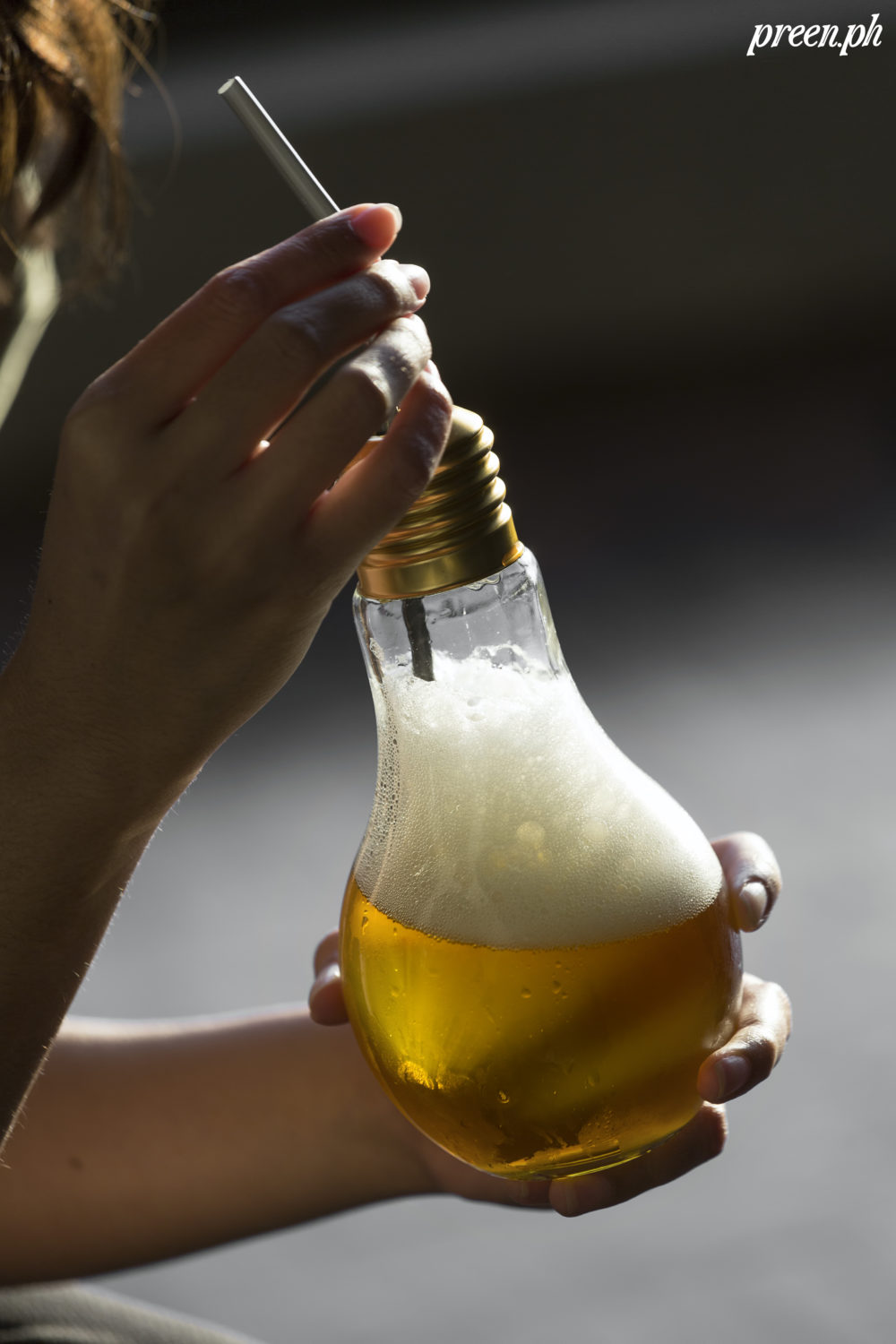 White B*tch
I had to censor that, apologies, but what I don't have to censor is my declaration of love for this drink. This is Dennis' version of a white sangria which is made of white wine, vodka, and Bianco mixed in with a variety of fruits like lychee, green apple, orange, and more. This is basically liquid gold for someone who doesn't drink (or like the taste of) alcohol—it's fruity and sweet just the way I like it.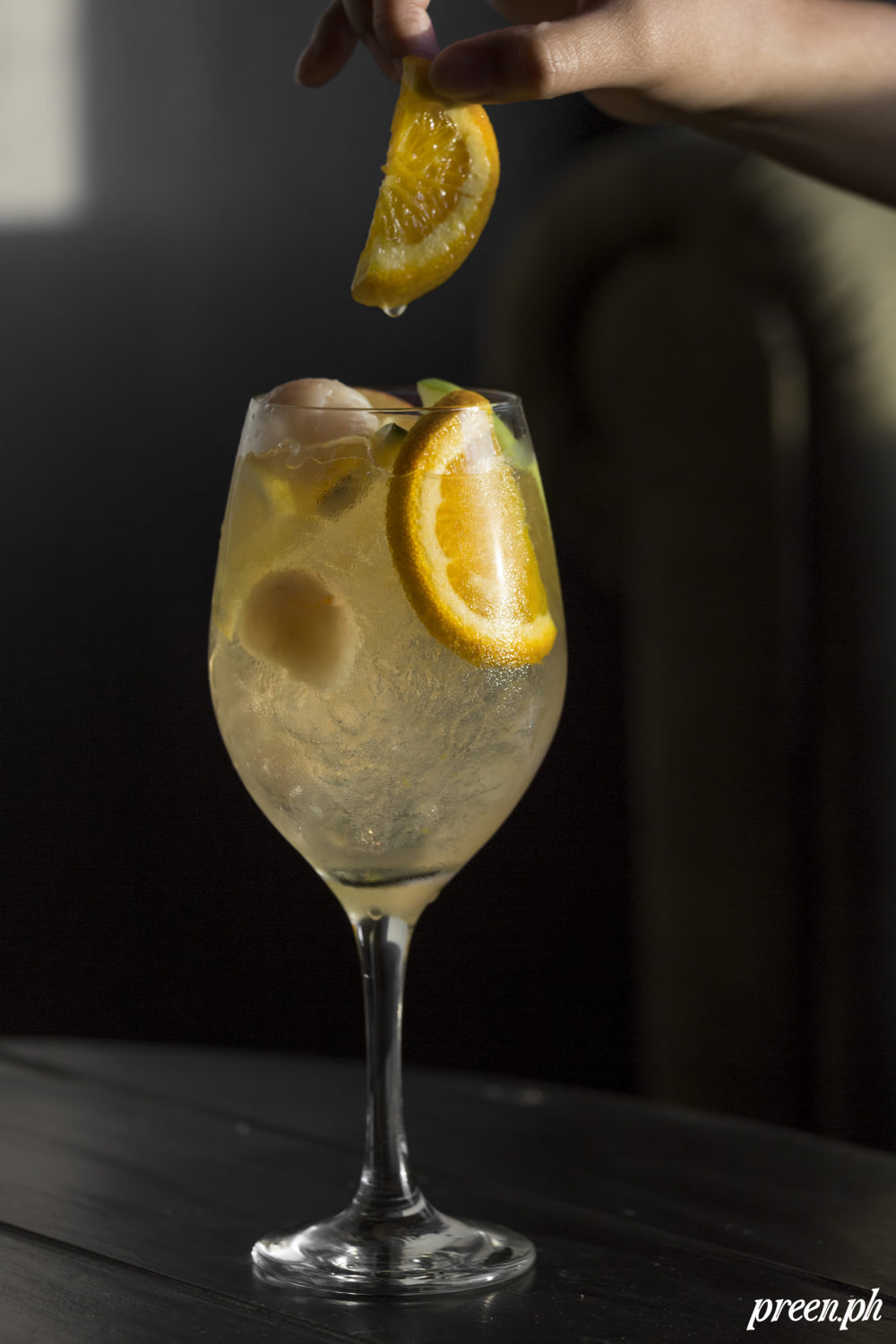 The verdict? I'll come back on days when I feel like (and am allowed) drinking and even suggest this new spot to friends as they serve a great selection of cocktails at really good price points. Heck, I want one White B*tch right now just because it's Hump Day Wednesday.
FUCT MNL. Unit 7, La Fuerza Building, Chino Roces Avenue, Makati City. (0927) 767-7267. Open from Wednesday to Saturday from 7 p.m. to 2 a.m. For more information, visit their Instagram account.
Photos by RG Medestomas
Follow Preen on Facebook, Instagram, Twitter, Snapchat, and Viber
Related stories:
What Does It Take to Make a Great Cocktail
Who Knew Fruit Balls Can Make for a Great Cocktail?
Cool Off with a Korean Ice Pop Cocktail
Welcome 2017 with Your Own Strawberry G&T