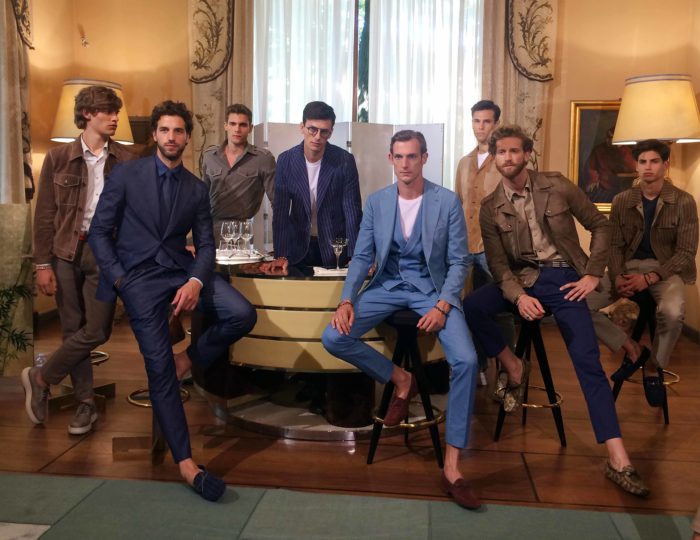 How many pairs of shoes does one really need? Ask me, and you're surely getting the "You-can-never-have-too-many!" kind of answer. But it is this exact kind of thinking that fashion houses consider as to why they are offering more shoe options for the stylish men out there. In fact, some brands even create hybrid shoes—the kind that is casual yet comes in a more refined materialization for a dressier appeal. At Milan Fashion Week, one will be overwhelmed with the numerous amounts of shoe launches and presentations. Scroll down to discover them.
Jimmy Choo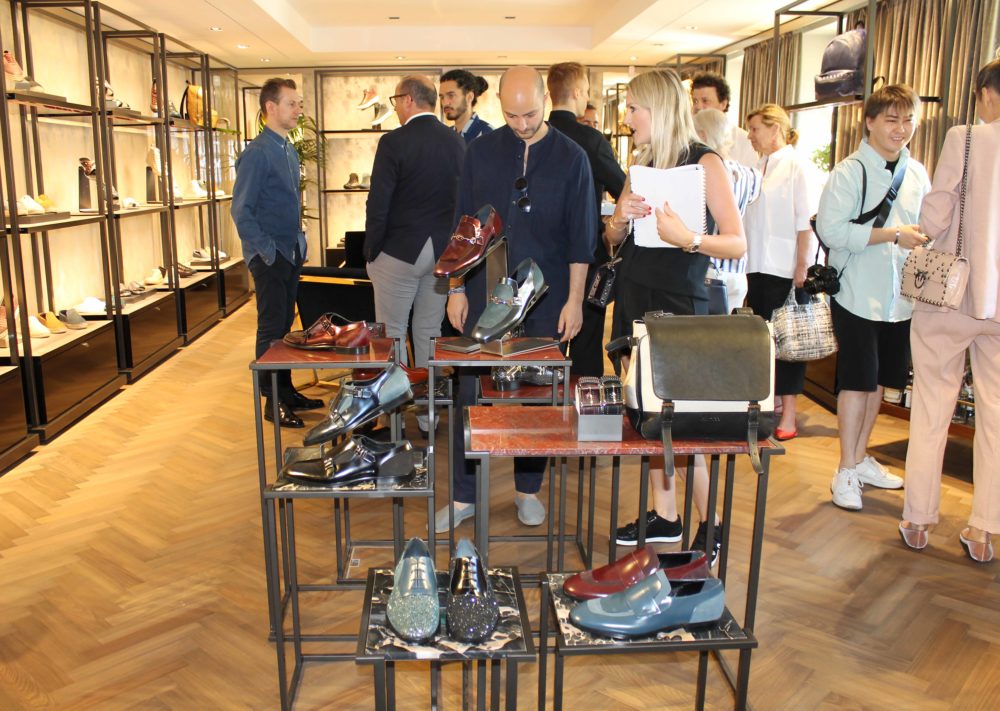 Designer Sandra Choi starts her spring-summer collection with a nod to the '60s mod era. Subtle polka-dotted details with alternating black and white bases were evident on some of the leather shoes while chevron pattern with stud and stone detailing dominate the suede finish slippers. Also noticeable within the collection is the presence of diamond-woven leather—an alternating white and secondary color that makes up little triangular patterns in some of the shoes, cleverly matched with lightweight cork soles.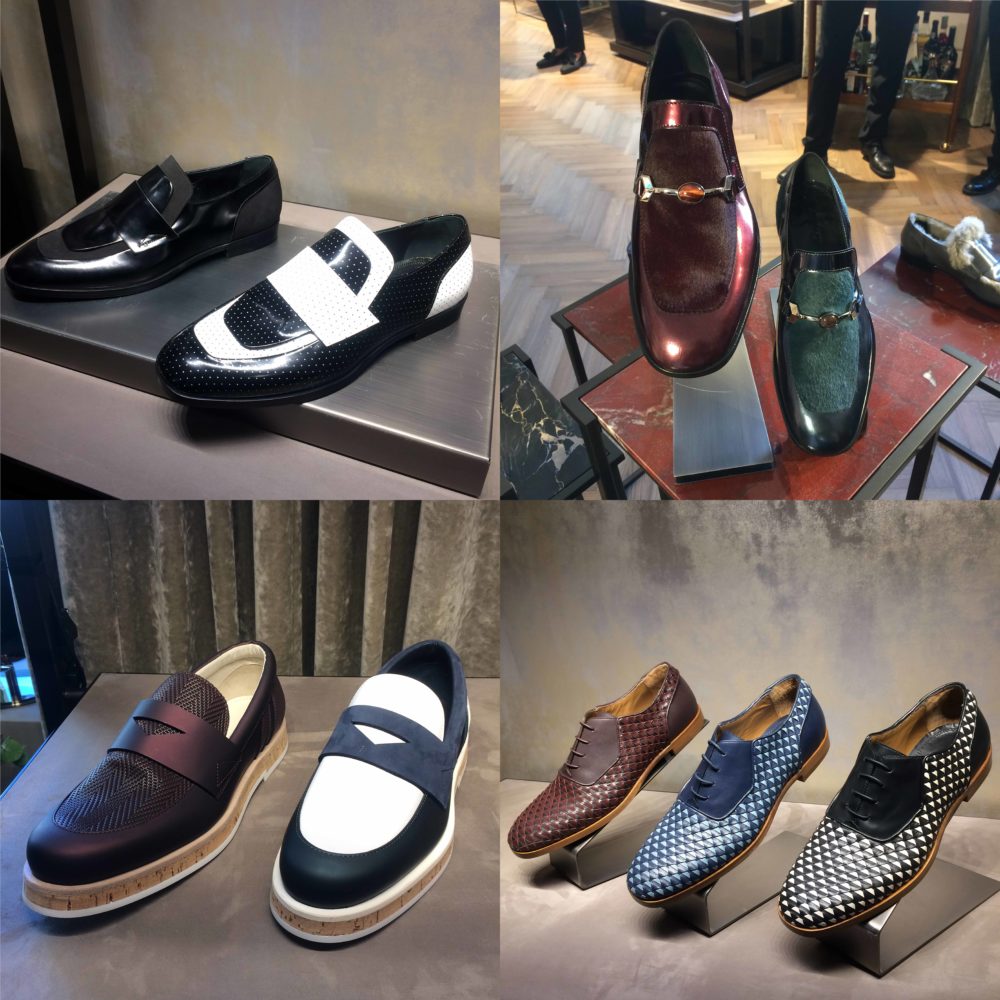 Star-studded slippers and slip-ons; and croc pattern-pressed espadrilles make an appearance in the presentation. Perhaps the show spotlight is the Vespa-inspired derby, accentuated with arrow metal buckle and fur finishing, which, according to Jimmy Choo, will already hit markets late this year.
Peter Non
Peter Non is associated with its unconventional shoe design in their signature black palette. But for their new collection, the brand incorporates fresh colors like cream white, cerulean blue, sea green, and cherry pink. The brand launches unisex sandals with the use of a new platform sole design that comes in three different strap models: an angled mono band, a double strap, and a cross strap.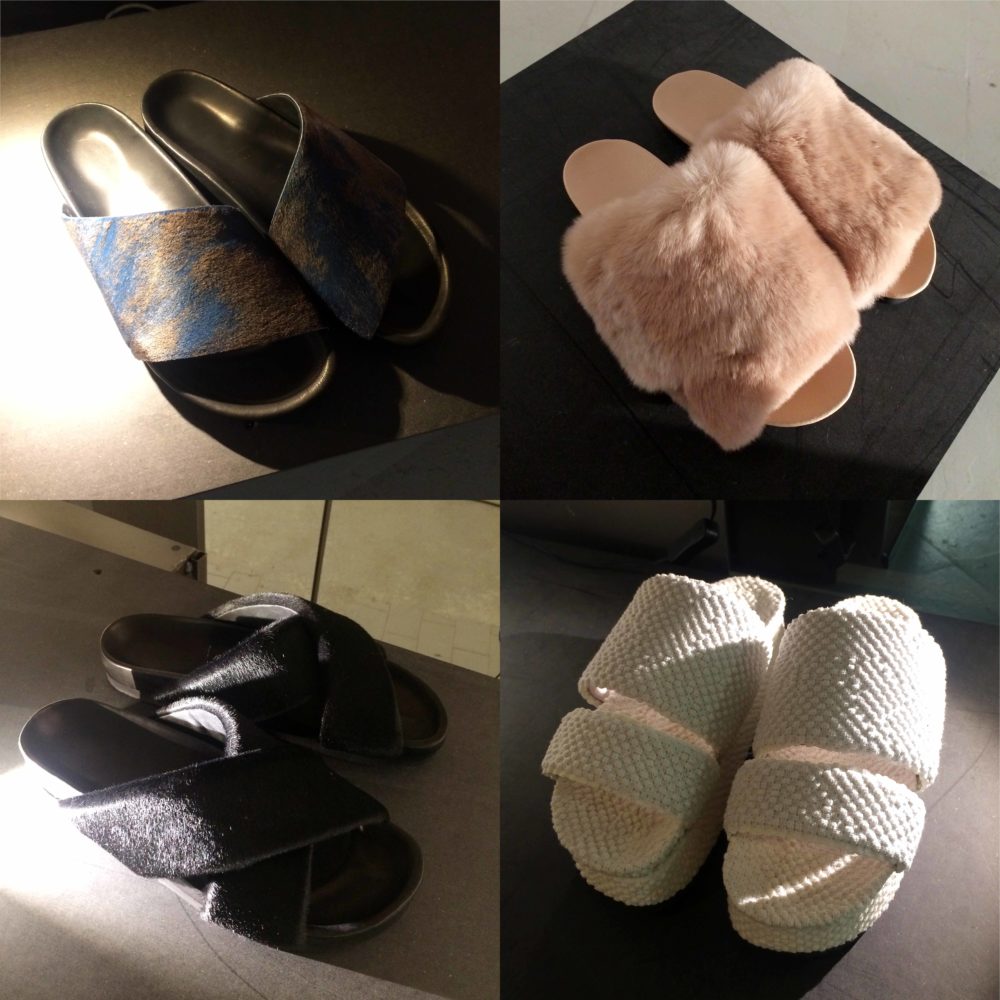 Materialization is more diversified: other than Tuscany-sourced nappa leather, buttery deer skin makes the sandals extra soft, while texturized calf skin makes some of the footwear more luxurious. Something that may catch your attention is their rabbit fur sandal. Trust me, I've touched them and they are very, very soft.
Edhen Milano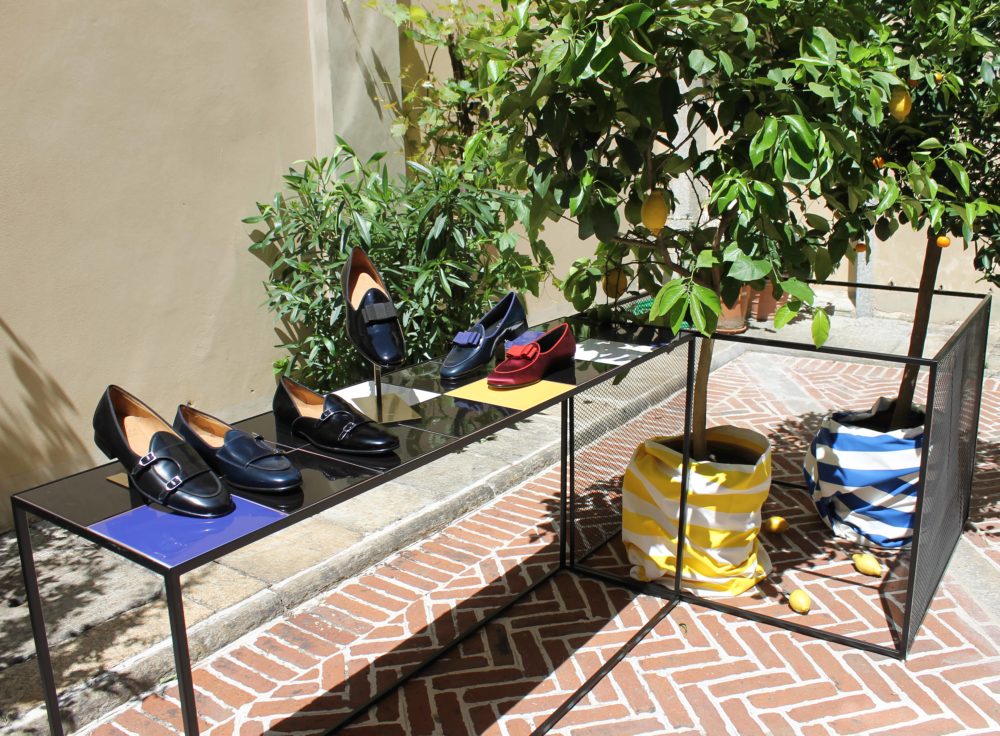 The brand has been known for its gentlemen shoes with dandy and quirky motifs. Designers Filippo Cirulli and Filippo Fiora take inspiration from geometric patterns and infuse them to their shoe design. Laser cut suede flaps with triangle and diamond shapes are visible in double monk slippers and boots.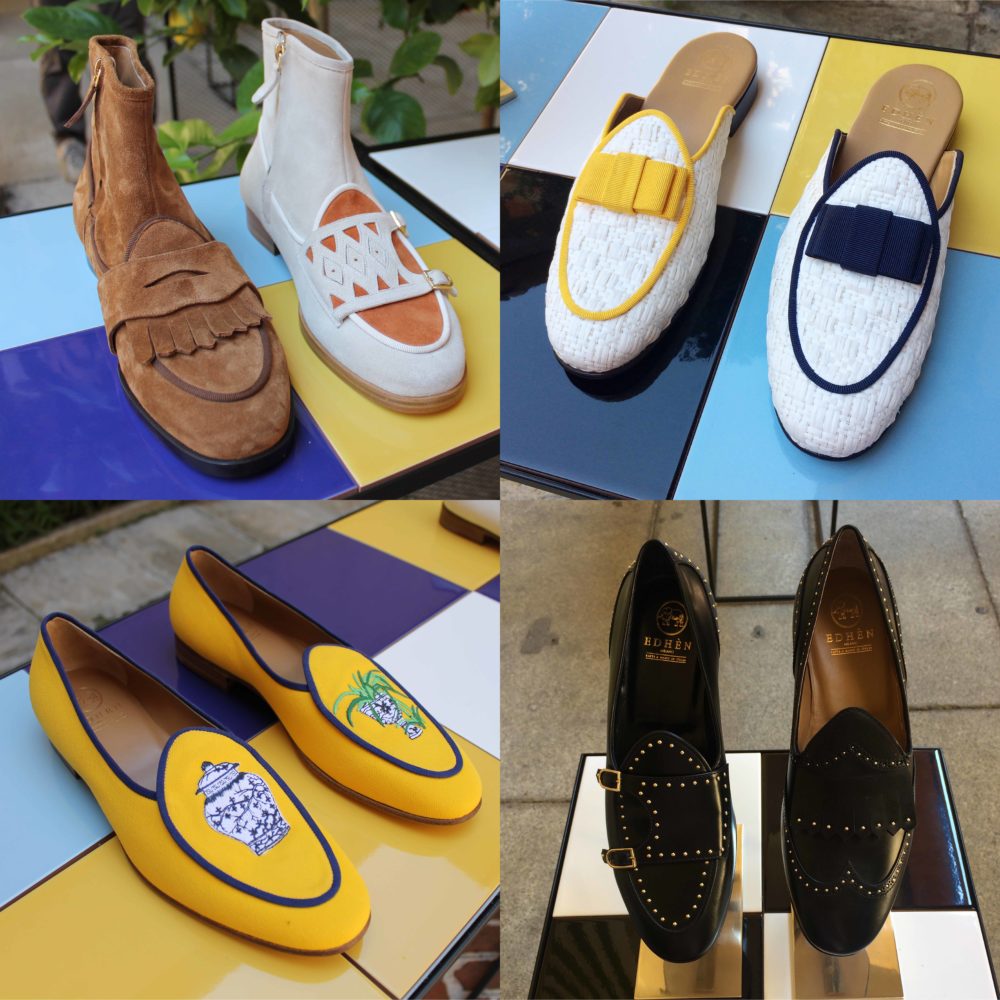 Micro-stud detailing also appears in some of the leather shoes while tropical inspired icons serve as monograms for their signature moccasins. Raffia slip-ons and velvet opera slippers are adorned with bow bands for that extra detail. Apart from sandy neutrals, yummy fresh colors like sunny yellow, bright tangerine, and sky blue make up the collection's palette.
Tod's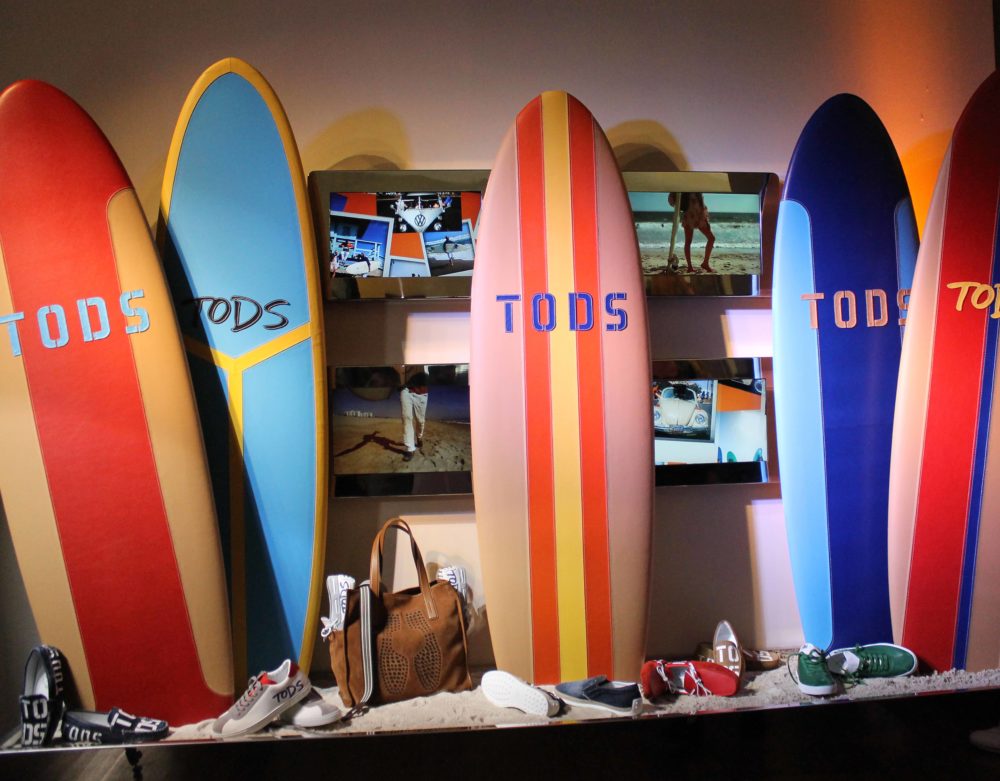 Tod's latest collection explores a multitude of new directions for its footwear designs. The double-T moccasins, being a permanent part of the Tod's shoe collection, is revamped with a new look with perhaps what can be called as the opposition to camouflage. The brand comes up with a fresh military pattern—a seemingly water-colored stamped effect in hues of olive green.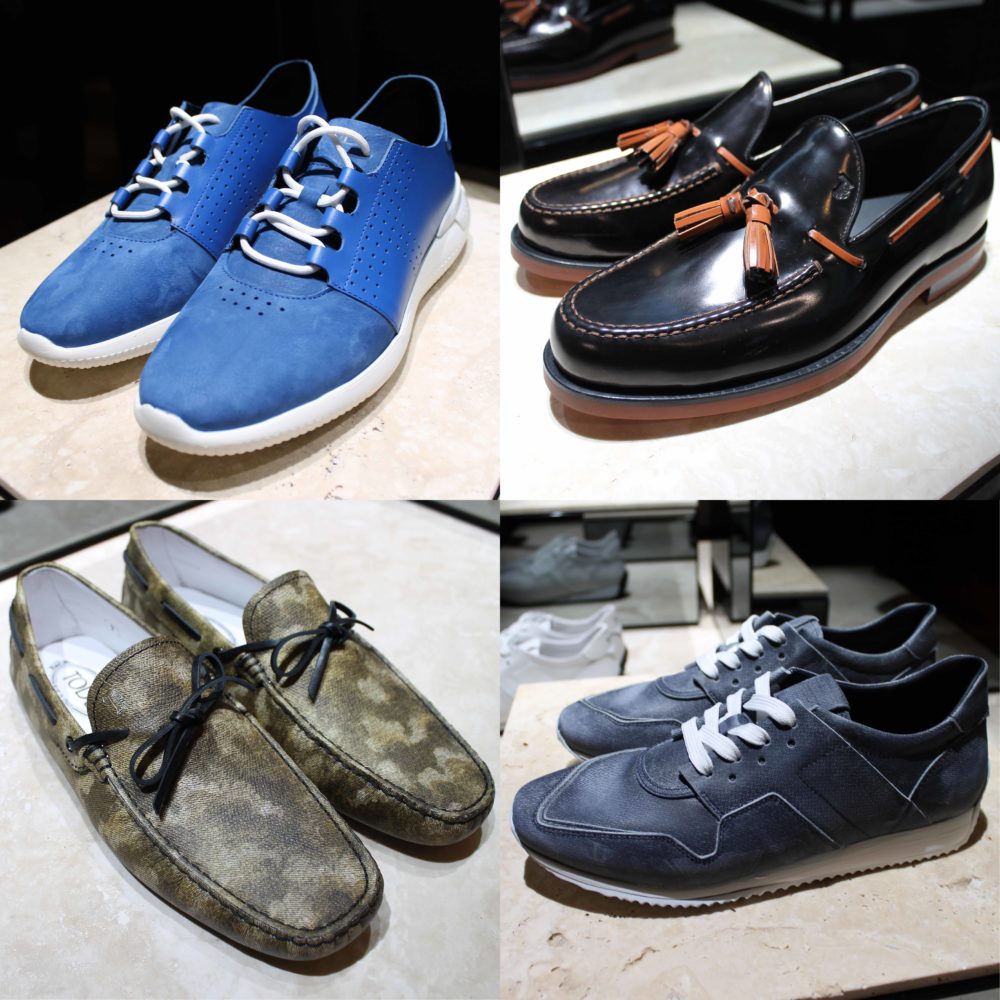 The brand also features athleisure footwear as they present a new model of boldly hued sneakers—a combination of suede and leather in a perfectly balanced casual yet stylish shoe. Lastly, more formal options were displayed in the presentation—leather loafers with contrasting tassel details and creeper soles.
Photos by Dania Flores
Follow Preen on Facebook, Instagram, Twitter, Snapchat, and Viber
Related stories: 
Milan Fashion Week Accessories are All that Glitters
What Simone Marchetti and Bryan Boy Think of Milan Fashion Week
Filipino Design Stands Out at This Year's Milan Furniture Fair