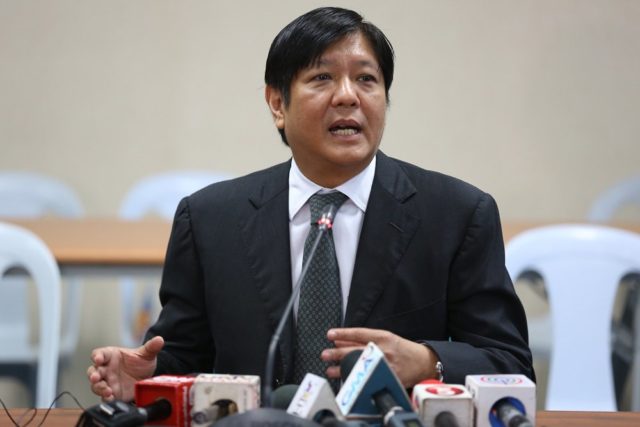 The Supreme Court officially granted former senator Bongbong Marcos' petition for a vice-presidential recount. Yesterday, he completed the P66-million balance to initiate a recount in 132,446 precincts.
It's been more than a year since the elections, and Marcos is still firm that Vice-President Leni Robredo cheated in the polls. While the SC, which sits as the Presidential Electoral Tribunal (PET), found sufficient grounds for the electoral protest, the motive is still a little sketchy.
Let's not forget how President Rodrigo Duterte heavily endorsed Marcos as his possible VP last year (Duterte's running mate was Sen. Alan Peter Cayetano), saying that he felt indebted to the Marcos family. Even when Robredo won the election, she was given a hard time by the administration. This includes being banned from Cabinet meetings and threatened with impeachment cases. There were also alleged plots to replace her with Marcos in the middle of her term for speaking out about the extrajudicial killings and the Marcos burial.
At this point, we're still uncertain whether the electoral protest will be in favor of Marcos. But do you think it's pure coincidence how House Speaker Pantaleon Alvarez is already setting up another impeachment case against Robredo? Even though Duterte promised that Robredo will finish her term, this administration's officials are acting against the president's wishes. It's like they want to make it easier for Marcos to take the VP seat. (But that's just a thought.)
For now, all we can do is to wait for the recounted results and hope that it's done fairly, and be constantly vigilant. No under-the-table deals and no propaganda to attack the Robredo.
[
Inquirer.net
]
Photo courtesy of Inquirer.net
Follow Preen on Facebook, Instagram, Twitter, Snapchat, and Viber
Related stories:
Supreme Court Finds Marcos Cheating Complaints Sufficient for Review
Why Leni Robredo Needs to Stay Courageous
Now That Bongbong Has Cursed His Alleged Cheaters, Can We Just Move On?
Today, We Buried a Thief Among Heroes