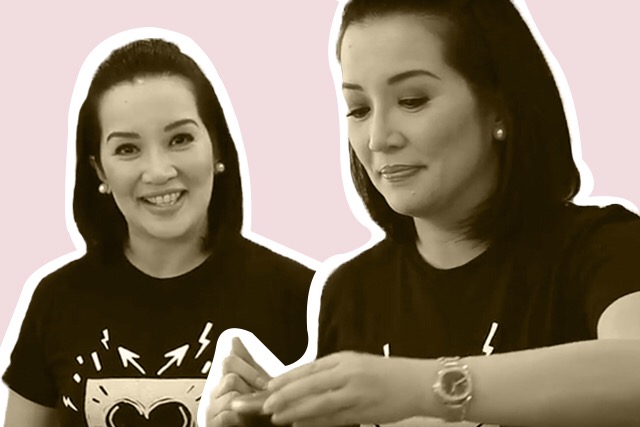 Every Sunday, Kris Aquino blesses us with #TheKrisList. The latest episode gave us a peek into her new kitchen and how she cooks her favorite adobo which is also a favorite of her sons, Joshua and Bimby.
Aside from a new recipe of adobo (each Filipino really does have their own take), we also got ideas on how to spice up our kitchen space. Here's our list but do feel free to add more you've learned from the queen of all media.
#1 Have your celebrity friends share their recipes
At the center of any kitchen are good meals and dishes. Kris makes sure to switch up her daily fare with recipes from her friends. Last time, she cooked laing with designer Avel Bacudio. This time, her adobo recipe came from Janice De Belen. Hmmm…I think Kris can put together a cookbook made of the recipes she's picked up from her celebrity friends. Don't say you won't cop that!
#2 Clear glass doors are the way to go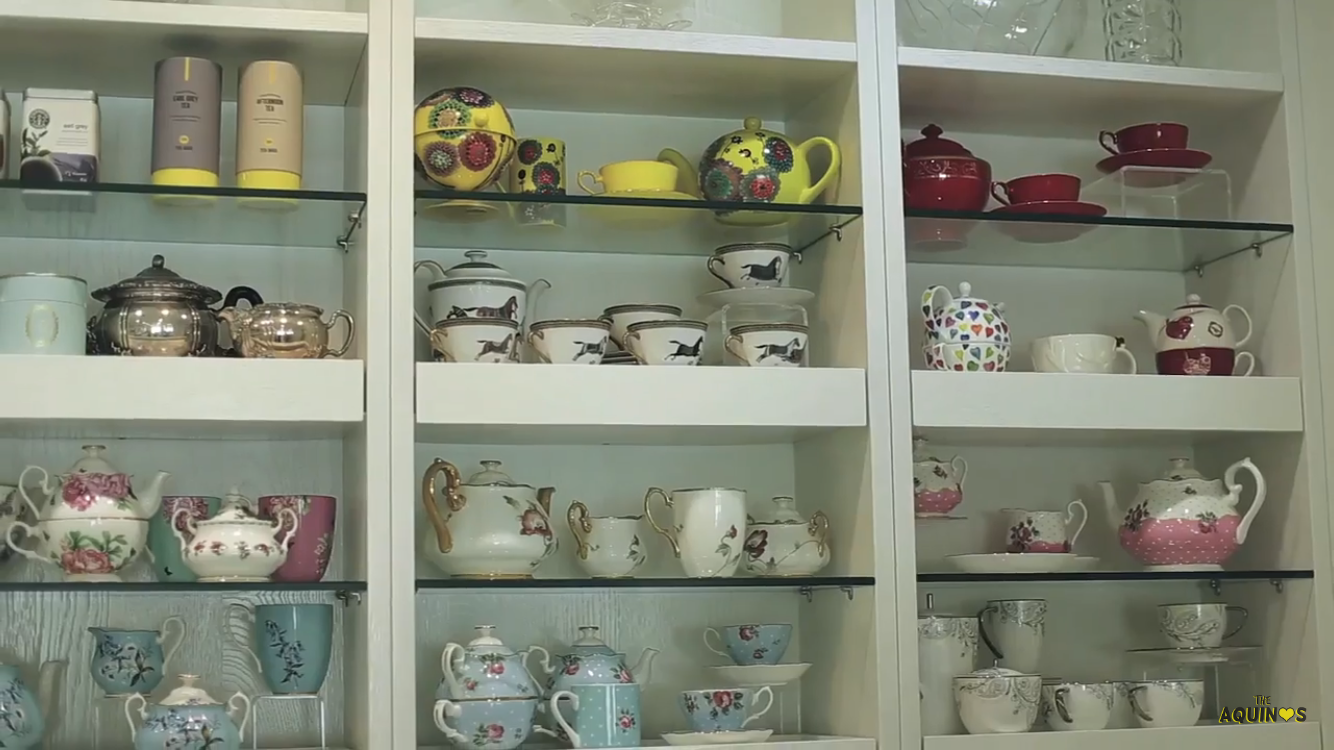 If it's out of sight, it's often out of mind. In order for Kris to make sure that mess doesn't accumulate behind an opaque cabinet door, she opted for ones with glass panels. She said it leaves everyone no choice but to always arrange stuff. Easy access also when picking out what you need for your table setting and your cooking ingredients.
#3 Stick to your power color
Who can miss the rose quartz countertops in Kris' kitchen? She really does own up to how pink is her color, from her favorite lipstick to the accents in her home. It's a pop of color too that livens up the room. Plus, if Kendall Jenner is to be believed, pink slows down your appetite. A plus when you're trying to lose weight. Notice also her pastel-colored pots and pans.
#4 Know your personality
Kris is always unapologetic about what she wants. When doing the recipe, she didn't care if she followed the norm. It's her life and her rules, you guys! This definitely applies to how you want your kitchen and dining area to look and not just how you want to cook your meals.
#5 Don't be afraid of space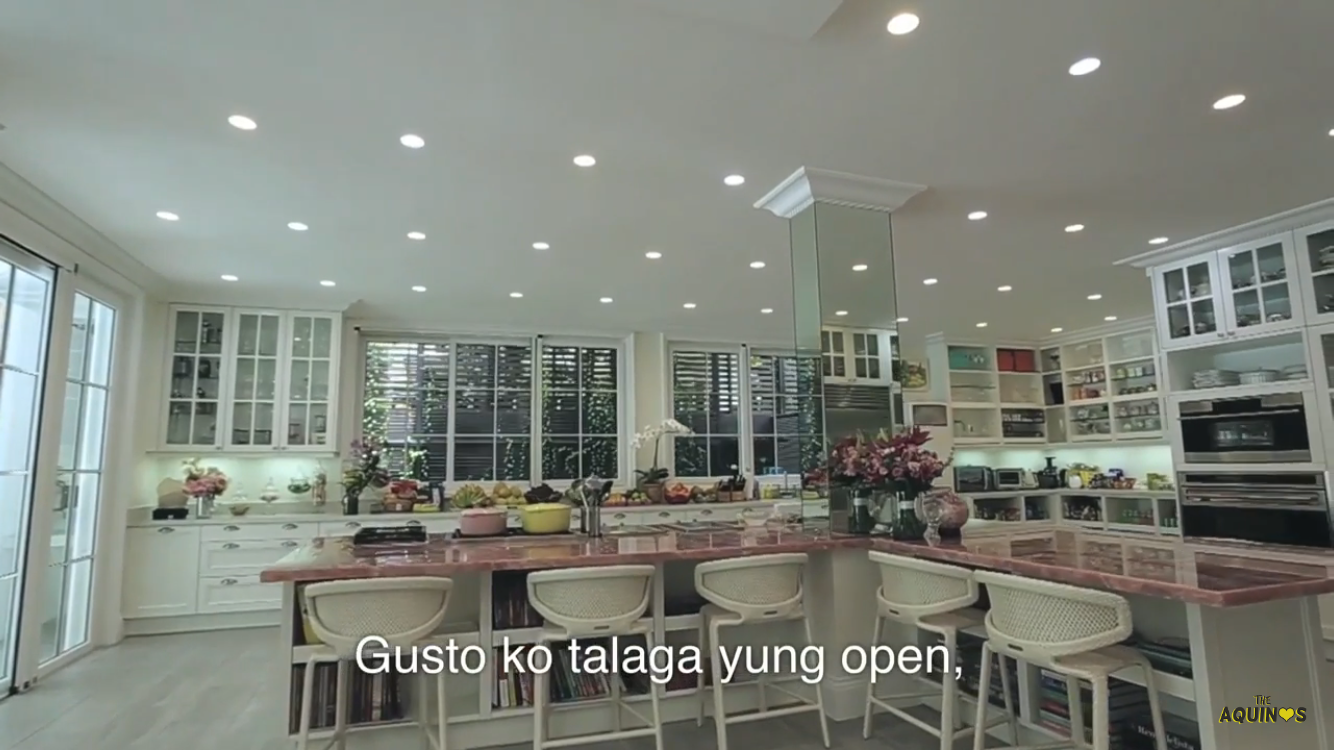 Notice how big everything was in Kris' home. It's quite accommodating for big parties and get-togethers. Did you notice the large refrigerators and how the counters double as dining areas? The ceiling was pretty high as well to provide a roomier place. Kris, in life, love, and in the kitchen is always about going big.
Art by Lara Intong
Follow Preen on Facebook, Instagram, Twitter, Snapchat, and Viber
Related stories:
Why Kris Aquino Swears by Bandeaus, Athleisure Wear, and Filing Clips
WATCH: Kris Aquino Wants to Discover Poblacion
Kris Aquino Is Working on a New Project with Google
10 Home Hacks from Cindy Crawford, Julianne Moore, and Ellie Goulding