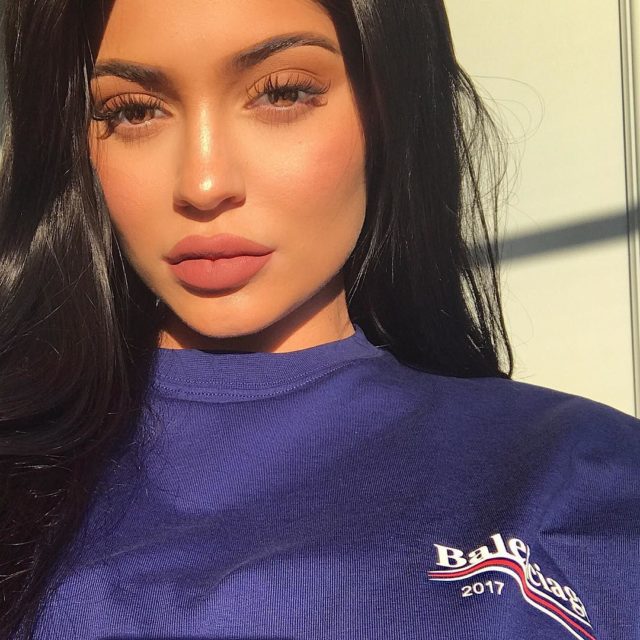 Kylie Jenner likes it grand—no surprise here. Her sold-out Lip Kits and lavish lifestyle in Life of Kylie are proof of that. Naturally, her surprise 20th birthday party is no different.
According to Refinery29, the party happened after Kylie attended Travis Scott's (her new beau, if you don't know) concert. By the looks of the social media posts, it was a big party with Kylie's family and closest friends invited.
We couldn't help but break down the details and really see how we can throw a Kylie-esque party, too. So we present you the formula for just that.
#1 Have a fashionable clan
Just look at Kylie's famous sisters and momager Kris Jenner, and you'll know what I'm talking about.
#2 Get an ice sculpture
Kylie's signature lips are already printed on all her beauty products. What else should you do to make it unique? Ask someone to make an ice sculpture of your torso and butt, of course.
#3 Let the Snaps begin!
It's not a Kylie Jenner party without a Snapchat or two. Kylie took photos and videos of the event, including balloons that spelled out her name and a selfie with sister Kendall Jenner.
Kim Kardashian also sent out a video while dancing with best friend Jonathan Cheban. Plus, Kylie even had her own Snapchat filter for her birthday.
#4 Embarrassing cake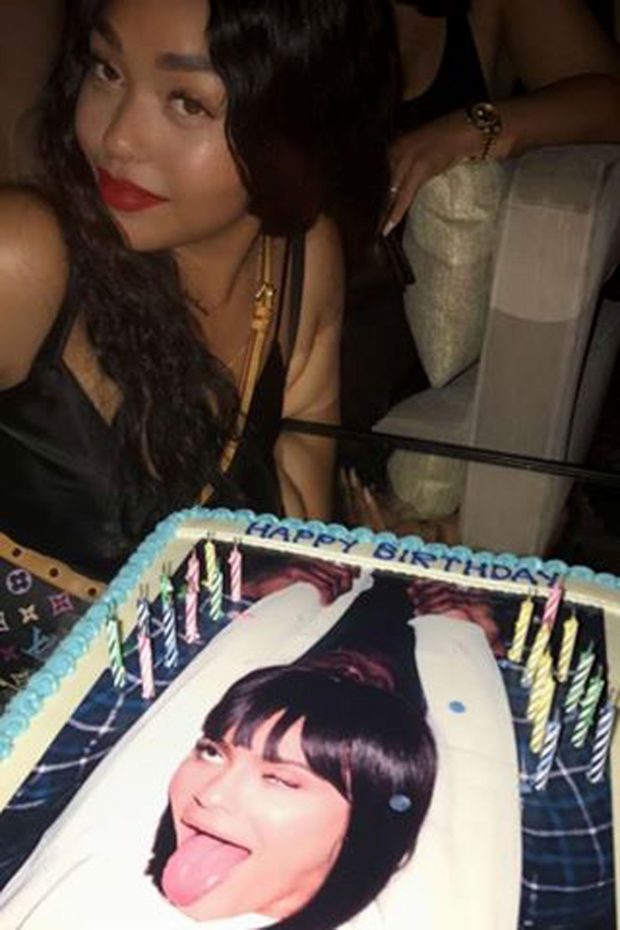 What would you do without your best friends embarrassing you on your special day? Jordyn Woods posed with Kylie's birthday cake which featured a hilarious photo of the celebrant on top.
#5 Who can say no to chocolate?
Dessert fondue, anyone? When you work out hard to get that A+ body and snack constantly on salads, you have to reward yourself with some sweets.
#6 Best boyfriend ever
Travis put extra effort into his gifts for Kylie. First, he gave a shout out to Kylie during his show.
Then, he hired violinists to play at Kylie's house, and gave her bouquets of orchids and a butterfly necklace. Sweet!
Photo courtesy of Kylie Jenner's Instagram account
Follow Preen on Facebook, Instagram, Twitter, Snapchat, and Viber
Related stories:
What Happened When Kylie Jenner Went to Her First Prom and Therapy Session?
Kylie Jenner Is the Face of This Fashion and Music Collab
Forget the $3.9-Million Mansion, We Want Kylie Jenner's Shoe-and-Purse Closet
Kylie Jenner Not Content With Being a Beauty Mogul, Launches Culinary Show