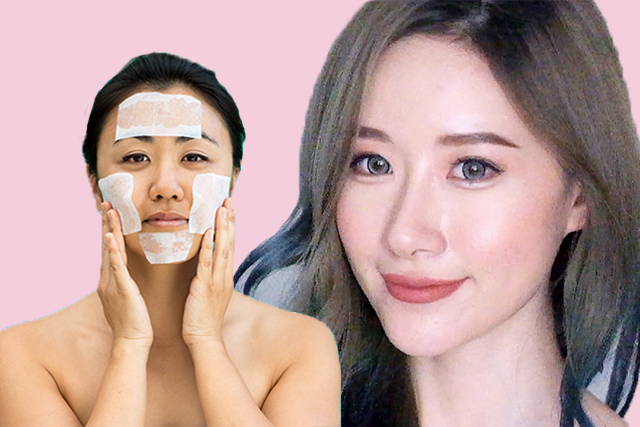 Korean beauty and skincare are easy favorites for many. We're sure you tried the 10-step routine or popsicle lips once or thrice. Maybe you even have a growing sheet mask and makeup collection now.
Apart from that, Korean women also swear by unusual hacks to keep their flawless skin and shiny hair. Some of them you may have already seen in vlogs, others may be new to you. Go test them out yourselves and see if they work for you.
Jamsu
You know that scene in The Departed where Alec Baldwin dunks his head in a bucket of ice water? Jamsu is basically the same. It's done by coating your whole face with baby powder after applying foundation, and submerging your face in a bowl of cold water for 30 seconds to a minute. Pat your face dry and you'll allegedly get a poreless mattified look. It's a trick done by Koreans to keep their makeup from melting during warm days. Several vloggers, as well as Cosmopolitan UK, can attest that it works.
Rice water cleanse
Washing your face with rice water is said to be an old Asian tradition that's still relevant today. K-beauty guru Alicia Yoon told Bustle that the method has brightening and anti-inflammatory benefits. If you don't like the idea of soaking rice in water for your daily cleanse, you can try products from SkinFood and The Face Shop which are formulated with rice water.
Makeshift masks
No sheet masks? No problem. Brassy suggests that unsalted nori is an effective mask alternative. Just soak a few pieces in water and smooth them on your face for 10 to 15 minutes. This is said to nourish and hydrate your skin. Just don't use it on your sushi afterwards.
Another trick is soaking cotton pads in your choice of essence, serum, or lotion. Place each piece on your face and leave them for 20 minutes. It's a good substitute for your usual cotton sheet mask.
Aegyo-sal
If most of us try so hard to hide our eye bags, Korean women opt to accentuate them. Aegyo-sal, also known as "hangover makeup" in Japan, is done by applying brown eyeshadow on the under eye and highlighting the inner corner with light eyeliner. Some even put a thin strip of sticky tape in the same area to give them that puffy eye effect. This gives the illusion that they have bigger-than-usual eyes. Meanwhile, there are also women who get surgery for permanent eye bags.
Fire eyelash curler
All you need is a stick or metal wand and an open flame. Run the wand through the fire until it gets hot. Let it cool after burning it and carefully zigzag it on your lashes from roots to tips to curl them.
It's a dangerous technique but it does work according to The Cut. If you're skeptical, stick to your go-to eyelash curler.
Soju-soaked hair
The secret to their shiny and smooth hair literally comes from a bottle—soju, to be specific. Her World Plus explains that soaking your hair in it will fix split ends. The ethanol works to close off hair cuticles, making your hair healthier and bouncier. Just pour a shot glass of soju on your hair after showering, massage it, and blow-dry it in the cool setting. (If you have some left, go make an ice pop cocktail.)
Art by Lara Intong
Follow Preen on Facebook, Instagram, Twitter, Snapchat, and Viber
Related stories:
How Korean Beauty Guru Pony Makes Her Makeup Glowy and Long-Lasting
Shop These Korean and Japanese Brands on Your Next Makeup Haul
Do the 10-Step Korean Skincare Routine Right With These Products
5 Newest Kooky K-Beauty Products to Try Today
It's Never Too Late to Wear Some Popsicle Lips