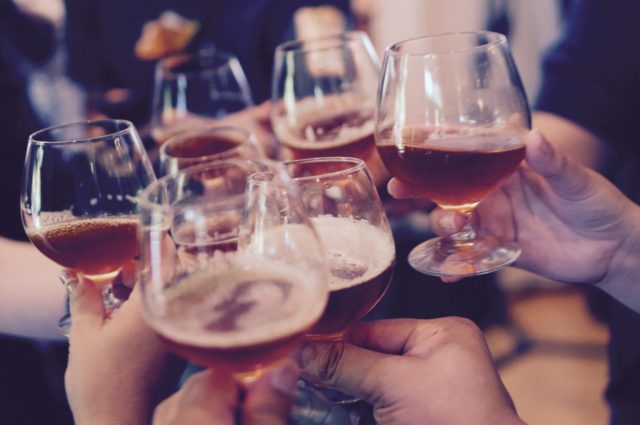 God knows how we at the office are excited for the long weekend. We know some of you might even be jetting off to a nearby destination for some R & R. If you're heading to Thailand for some serious shopping and partying, be wary of posting a photo of your drink. It can be counted as advertising and alcohol ads are banned in Thailand.
The law there over alcohol is guided by Buddhism's restrictions against intoxicants. But since Thailand's tourist culture thrives on its nightlife, they've curbed this percept with strict guidelines and a high sin tax. This is also why advertising for alcoholic substances is not allowed under their Alcoholic Beverage Control Act.
Thai police want to be stricter with this policy by monitoring social media. A few local Thai celebrities who unwittingly posed with a drink were already fined. A group of girls who posted an Facebook Live informing people of a beer promo were arrested.
So drink, be merry in Thailand. But don't take a selfie with a drink in hand.
[
Vogue
]
Photo courtesy of Unsplash
Follow Preen on Facebook, Instagram, Twitter, Snapchat, and Viber
Related stories:
Apparently, Beer Isn't For Women Unless It Comes in a Pink Bottle
Is Ramen Beer the Next Food Trend?
What You Ought to Do When in Thailand According to Mario Maurer
4 Refreshing Drinks You Can Try After Work
The Perfect Hangover Remedy Is Right in the Fruit Bin