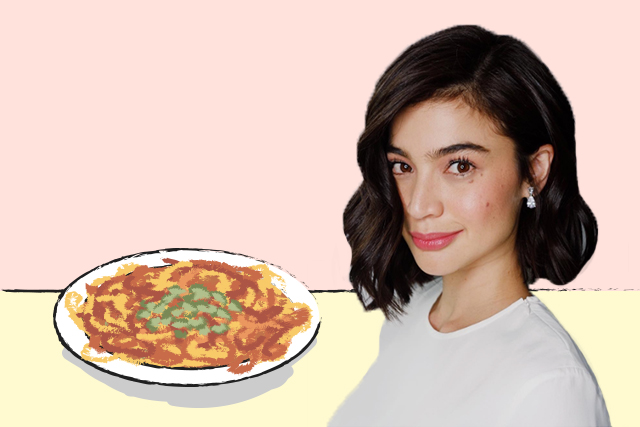 Self-proclaimed K-drama addict Anne Curtis is taking her love for Korean culture to another level—one bowl of ramyeon at a time.
Ramyeon is Korea's answer to Japanese ramen. It's made with instant noodles and can be customized based on your preference. Last night, Anne had it for dinner after a long day of taping.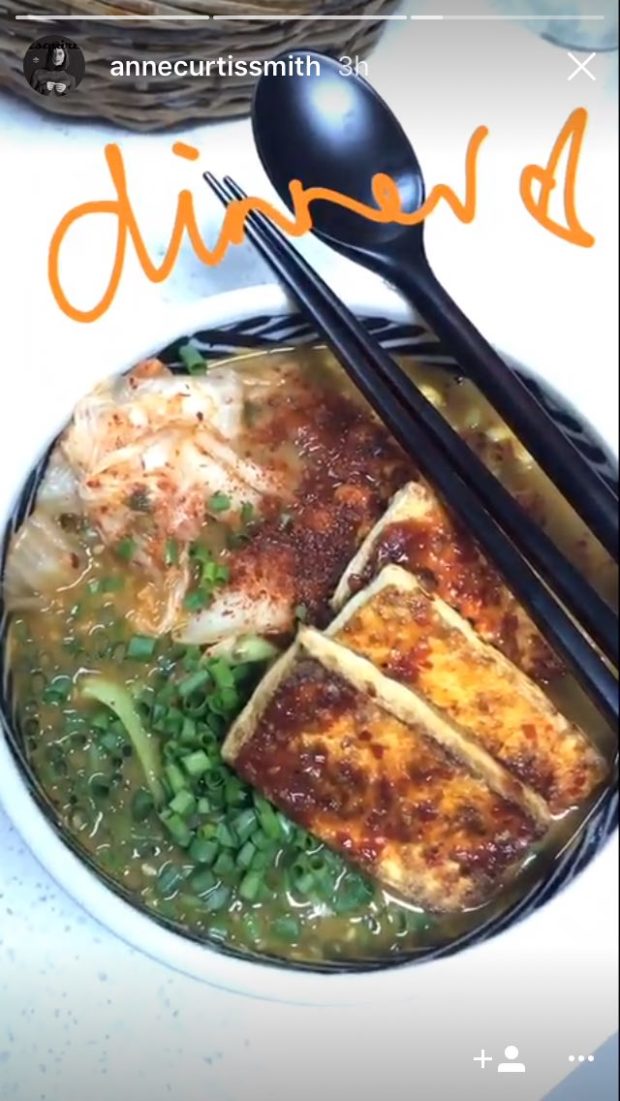 This is not the first time that Anne made this dish at home. It's like her go-to comfort food now, and we don't blame her especially since the days have been colder recently. So here's how you can whip this up at home.
Ramyeon
Ingredients
1 pack of ramyeon
2 1/2 cups of water
1 egg
2 green onions, chopped
Kimchi (optional)
Beef strips (optional)
Procedure
1. Bring water to a boil on high heat.
2. Add noodles and soup powder. You can choose between mild and spicy flavors. Cover and let it simmer for one minute.
3. Open lid and stir noodles with spoon.
4. Add egg directly onto the boiling broth and cook for one to two minutes. Make sure to not stir it to poach the egg.
5. Remove pot from heat and add the packet of dried vegetables and chopped green onions. You can also add kimchi for more heat and other vegetables if you want.
6. If you want protein, pan-fry the beef strips and place it on your noodles.
7. Serve and enjoy!
Art by Lara Intong
Follow Preen on Facebook, Instagram, Twitter, Snapchat, and Viber
Related stories:
Anne Curtis, Emma Stone, and James Reid Can't Get Enough of K-Pop
Your Quick, Korean Food Fix For Your Kimchi Buzz
If You're Single, Do As the Koreans Do: Eat Black Noodles
4 Qualities of a Bowl of Authentic Japanese Ramen
5 Things You Should Know About Noodles Before Slurping Them Down Tonight