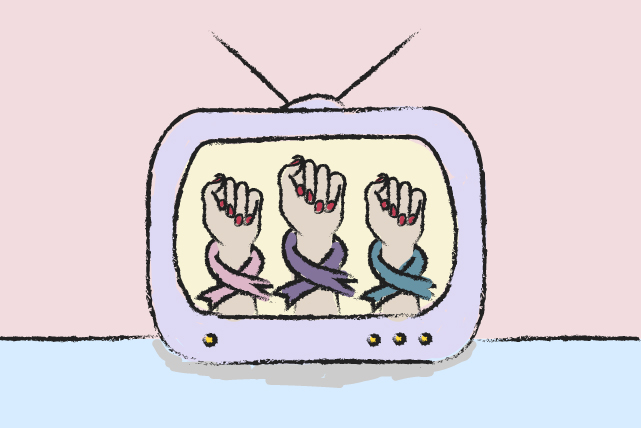 Cartoons have always been an essential part of pop culture, especially now with adult cartoons infusing social issues into their shows. Series' on Adult Swim and Netflix have more mature content that might strike a cord with older audiences. Whether it's complications in relationships or abortion, they use dark humor to get their point across. They somehow mirror what happens in the real world, both good and bad. How we choose to react to these is entirely up to us. Will we have a different behavior when we see it in a non-fictional sense? Or does it make it easier to approach these types of situations given the somewhat lighter tone.
To give you some examples of these adult cartoons, we've listed a few episodes from different shows that tackle social issues.
BoJack Horseman – Hank After Dark In this episode on season two, a controversial topic comes up when character Diane Nguyen goes off-script during an interview. What is brought to light is the issue of sexual harassment. In the show, a popular TV host, Hank Hippopolaus has been accused of sexually assaulting his secretaries throughout the years. The media and general public take Hank's side saying that he could never do such a thing. Diane, on the other hand, tries to fight for the women who have spoken up but to no avail. She gets death threats from Hank's fans and is asked to let the issue go. What happens at the end of the episode? What happens in real life. People forget about the issue and move on to other news while Hank walks free.
BoJack Horseman – Brrap Brrap Pew Pew
In another controversial episode of BoJack Horseman, they tackle abortion. Diane finds out she's pregnant but she's not ready to have kids. She decides to get an abortion with the support of her husband. Diane handles the social media accounts of some celebrities and accidentally tweets "I'm getting an abortion" using singer Sextina Aquafina's account. The singer is shocked by what happened and almost fires her until she finds out the amount of support she's getting. Celebrities applaud her for being with her decision and becomes the face of the pro-choice movement.
Sextina milks this by then releasing a song called "Brrap Brrap Pew Pew," which talks about abortion. Diane finds this highly inappropriate. While at the abortion clinic, she encounters a young teenager who had the courage to move forward with her decision and didn't feel so ashamed because of Sextina's openness about abortion.
F is for Family – Breaking Bill
F is for Family is a cartoon that focuses on a family in the '70s. So it comes as a shock that some of the issues brought up then are still happening today. One in particular is gender equality.
Head of the house Frank Murphy loses his job so his wife Sue Murphy is hired at Plast-a-Ware to provide for her family. Working in a male-dominated environment requires her to have thick skin and to think on her toes. She then gets an idea for a new product, the salad tosser, which dries leaves. She begins making a prototype to present to her superiors using bulky materials. During the presentation the bosses laugh at her and throw insults simply because she's a woman.
Archer – Southbound and Down
In season five of Archer, the spy agency ISIS is disbanded by the US government, leaving the employees without a job. Without a plan in mind, they decide to start selling an obscene amount of cocaine that ended up in their office.
Throughout the season, a character named Pam gets addicted to cocaine which made her lose a lot of weight. The other characters try to wean her off of it but fail. Finally, in the fifth episode she admits that the reason she won't stop is because she got skinny and started getting people's attention.
This episode tackles two issues, drug abuse and body insecurity but let's focus on the latter. Yes, it was bad that she started using drugs in the first place but to continue to do it for the approval of others makes it worse.
Art by Lara Intong
Follow Preen on Facebook, Instagram, Twitter, Snapchat, and Viber
Related stories:
Are Women Being Babied With Cartoon-Themed Makeup?
How Iza Calzado, Iya Villania, and Coco Quizon Are Promoting Body Positivity
How Many More Studies Do We Need to End Rape Culture
Why Are Strong Female Athletes Being Questioned About their Femininity?