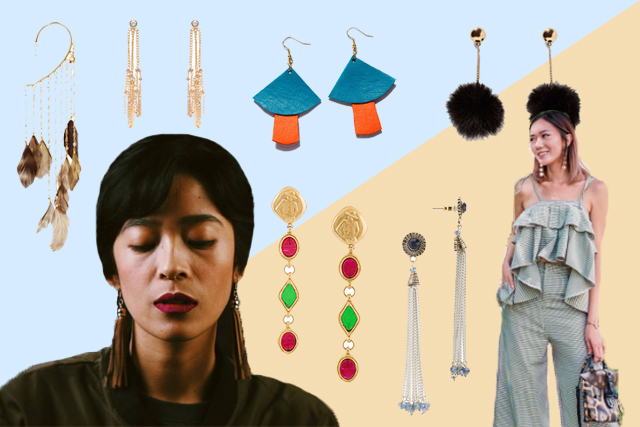 Since the year began, we had our eyes on statement earrings. It started with tassel earrings then moved to hoop earrings. We're nearing the Christmas season (it's still not sinking in) and it seems that many are still going for statement accessories, particularly dangling earrings.
Camille Co wears different dangling earrings wherever she goes recently. These range from tassels to string of pearls. Theater actress and viral sensation Kat Galang also made tassel earrings popular again thanks to her funny videos.
Meanwhile, Jess Wilson wore long diamond earrings when she attended Vicki Belo and Hayden Kho's wedding over the weekend.
We've made it easier for you to look for the right pair of earrings for you with our list below. The best thing is you can wear them on casual and formal days, and also add color or shine to your outfits.
Red's Revenge Tassel Premium Dangle Earrings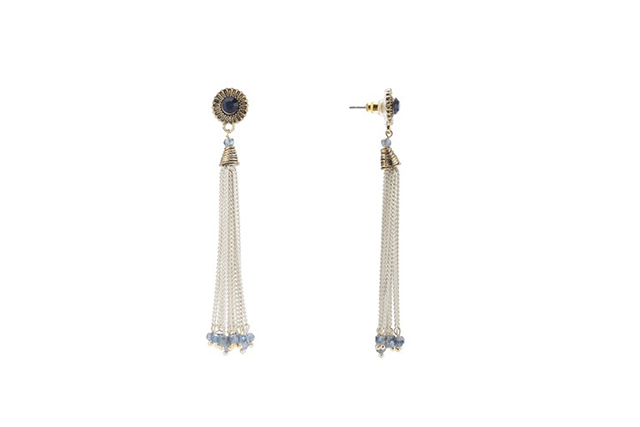 Unlike the tassel earrings you see which are made with thread, this one is made with nickel alloy. This gives the earrings a shinier finish and edgier feel with the chain-like tassels. Available on Zalora PH.
Rosantica Selva Gold-Toned Feather and Bead Ear Cuff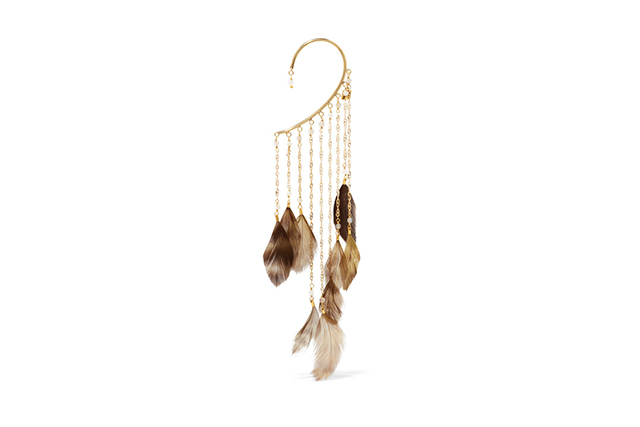 This Rosantica pair has a Bohemian feel to it with the dangling feathers. This is also perfect for those who don't have ear piercings as it attaches to the top of the ear. Available on Net-a-Porter.
Zara Chain Link Earrings with Pom Poms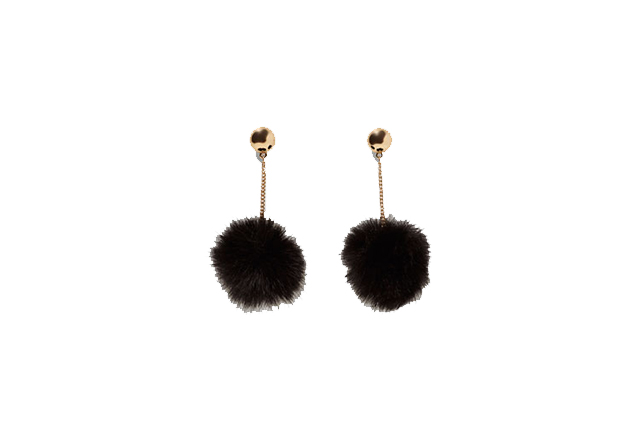 If you love pom poms on your bags or shoes, then try on these Zara earrings. The black pom pom one can be paired with t-shirt and jeans, as well as a formal LBD. For more color, you can go for the red variation. Available at Power Plant Mall.
Stockton Row Ariadne Ear Jacket Earrings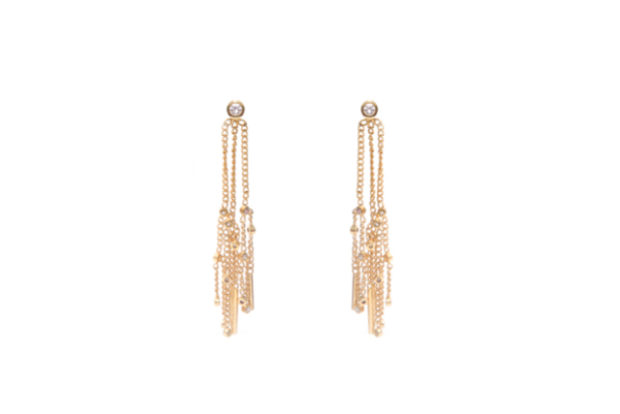 For formal events, you can go minimal with your accessories. This gold Stockton Row pair has small rhinestones dangling on the ends. So you still get shimmer without going overboard with diamonds. Available online.
Chanel Vintage Gripoiz Mademoiselle Clip On Dangle Earrings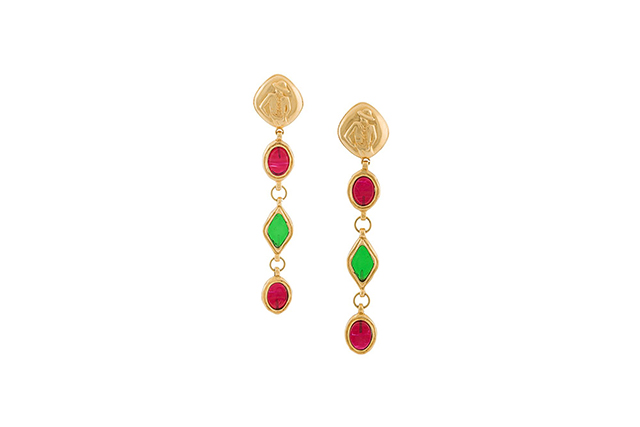 You can also switch your usual diamond earrings with these Chanel Vintage earrings. The colored stones are gripoix poured glass and also features a silhouette of Coco Chanel on the clip. The vintage design also gives the earrings that nostalgic feel. Available on Farfetch.
O'EL Designs Uchiwa Leather Dangling Earrings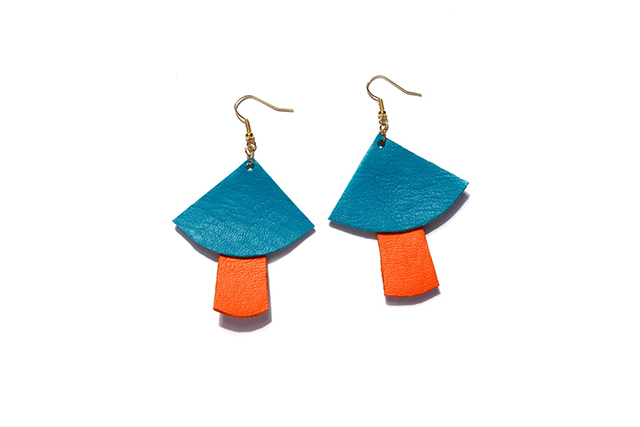 The combination of bright orange and teal, plus the geometric cuts give this pair a fun spin. You can either wear this with a plain top to add color to your look, or pair with prints for more vibrancy. Available on Miz + Moxie.
Art by Lara Intong
Follow Preen on Facebook, Instagram, Twitter, Snapchat, and Viber
Related stories:
Trend Alert: Tassel Earrings Are Getting Sold Out
Hoop Earrings Are the New It-Accessories You Should Cop Now
How to Make a Statement With These Minimalist Jewelry Pieces
5 Celebrity-Approved Jewelry Brands to Cop Right Now
The Millionaire's Guide on Which Jewelry to Get