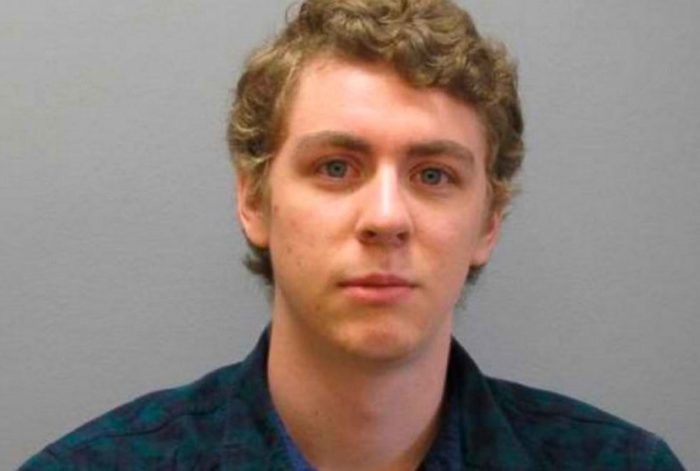 Former Stanford University student Brock Turner may have gotten away with just three months imprisonment for raping an unconscious woman behind a dumpster, but now he will forever be stamped, labeled, and minted as a rapist in a law textbook.
His case opened up the much-needed conversation about the law and its definition of rape. During the trial, he was not convicted of rape, but simply guilty of felony sexual assault. But after California passed two laws that expanded the definition of rape to include all forms of nonconsensual sex and offenders who assaulted someone unconscious or intoxicated.
The line "Brock Turner is a textbook example of rape" is no longer just an expression and we have University of Colorado professor Callie Marie Renninson to thank. Professor Renninson included Brock's photo in Introduction to Criminal Justice, 2nd Edition under the category rape.
The photo was seen on Imgur and was posted by Hannah Kendall Schuman, a student at Washington State University. "He may have been able to get away from prison time, but in my Criminal Justice 101 textbook, Brock Turner is a rapist and he's got that goin' for him," she wrote as her caption.
The text under Brock's mugshot says this, "Brock Turner, a Stanford student who raped and assaulted an unconscious female college student behind a dumpster at a fraternity party, was recently released from jail after serving only three months. Some are shocked at how short this sentence is. Others who are more familiar with the way sexual violence has been handled in the criminal justice system are shocked that he was found guilty at all."
I hope that this continues the change in the justice system. But for Brock, there's no getting away from the label of who he really is—a rapist.
[
The Cut
and
Refinery29
]
Photo courtesy of ABC News
Follow Preen on Facebook, Instagram, Twitter, Snapchat, and Viber
Related stories:
A Letter for the Stanford Rape Survivor
Bill Crosby and the Battle Against Rape Culture
Our Shock Over 'Butter Rape' Is a Delayed Reaction
Why Are Women Still Going Through the Worst Human Rights Violations