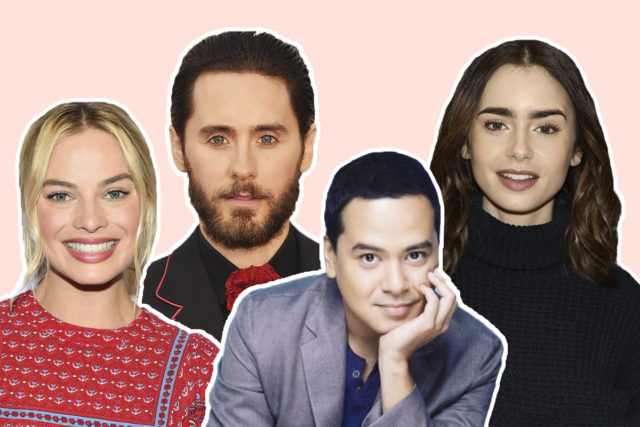 It's both fascinating and scary to see actors go through lengths to transform for a film. Many are done with realistic hair and makeup, while others either lose or gain weight. There are also those who change their personalities entirely to internalize their role. Some of them are so drastic that you shouldn't attempt them just for fun.
We're listing down some of the most notable transformations on film. You can also watch the films later to see for yourself.
Margot Robbie in Mary, Queen of Scots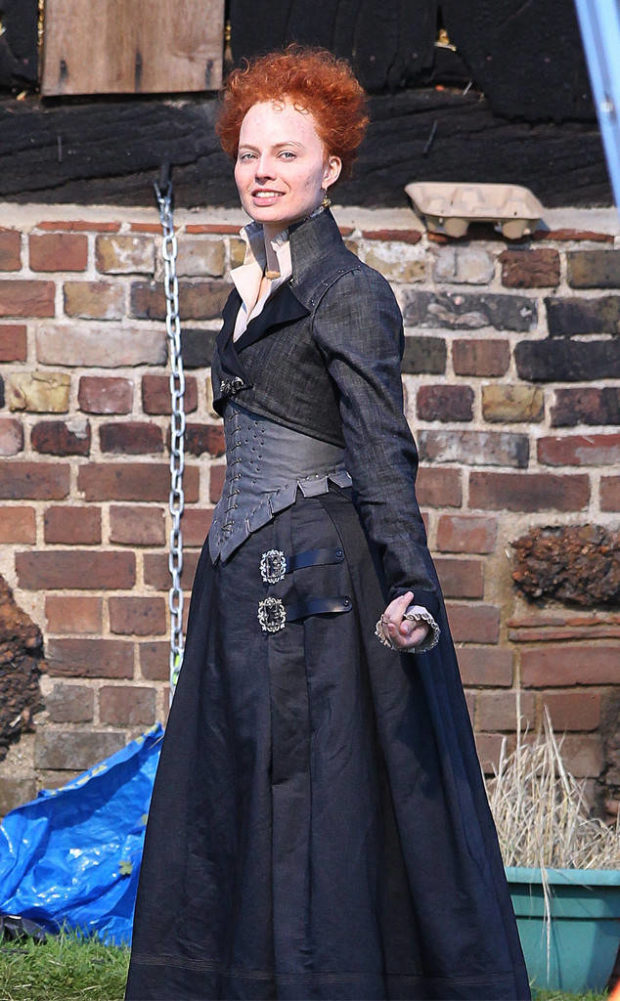 For Margot's upcoming role as Queen Elizabeth I, she was unrecognizable with her pale blotchy makeup and short red hair. Metro also noted that she appeared to have a prosthetic nose to complete the look. We don't know yet whether she'll act similar to Elizabeth I, but we're excited to see this one.
Lily Collins in To the Bone
The Netflix film caused controversy because of how unhealthy Lily looked and how it'll affect people with eating disorders. But for a film that depicts an anorexic woman's journey to a healthy life, Lily hauntingly gave the role justice.
Jared Leto in Dallas Buyers Club and Chapter 27
I can name several films where Jared changed his appearance (and sometimes demeanor) for a role. But his roles in Dallas Buyers Club and Chapter 27 caught my attention. In Dallas, he played a transgender prostitute suffering from HIV. Not only did he slim down, but he also walked around in public to make sure that he got the reaction he wanted from people.
Meanwhile, Jared gained 67 pounds to play John Lennon's killer in Chapter 27. According to The Hollywood Reporter, his diet consisted of "microwaved pints of ice cream mixed with olive oil and soy sauce."
Matthew McCougnahey in Dallas Buyers Club
The former "Sexiest Man Alive" also lost a lot of weight for Dallas Buyers Club. Matthew told Access Hollywood that he lost 50 pounds via a calorie-restrictive diet. "I ate a lot of fish, but only five ounces of it, and then a cup of vegetables," he said. He also credited strenuous workouts for his weight drop. "I started off doing a lot of exercise, burning 1,800 calories a day," he said. "I had to do that for two weeks. My goal was to lose four pounds a week."
Charlize Theron in Monster
For her Oscar-winning role, Charlize gained 30 pounds and wore yellow prosthetic teeth to play serial killer Aileen Wuornos. CNN also noted that she even changed the her posture and movements to mimic Aileen's. Charlize is known for her on-screen transformations, which she said is her way of respecting the role she's given.
John Lloyd Cruz in Honor Thy Father
Honor Thy Father was the first time we saw John Lloyd in an action film. He switched from his usual "boy next door" stint to a more serious role. He even shaved his head on-screen.
Natalie Portman in V for Vendetta
Speaking of shaved heads, who can forget Natalie's pivotal scene in V for Vendetta? In an interview with Movie Web, she seemed calm about the experience and just focused on playing her role. "[We] had one shot to do it. I don't really have any personal memories of the experience," she said. Natalie also donned her bald head at the Cannes Film Festival red carpet, which was considered groundbreaking at the time. You can say that this sparked a bravery among other female celebrities like Charlize Theron, Millie Bobby Brown, and Cara Delevingne to shave their heads for roles.
Christian Bale in The Machinist and American Hustle
I've never seen an actor who's seesawed his body weight as much as Christian Bale. He's popular for his role as Batman in The Dark Knight, where he was muscular. But he's also played roles where he let go of his muscle weight to either become bone-thin or obesed. In The Machinist, he played an insomniac and weighed only 120 pounds. According to Movie Pilot, Christian "nearly died" while maintaining a diet of just an apple and a can of tuna.
It's the total opposite for his American Hustle role, where he played an overweight con artist, gaining 43 pounds by eating donuts and cheeseburgers.
Art by Lara Intong
Follow Preen on Facebook, Instagram, Twitter, Snapchat, and Viber
Related stories:
How 'To the Bone' Might Affect People Suffering From Anorexia
Cara Delevingne Shaved Off All Her Hair For 'Life in a Year'
John Lloyd Cruz Shaves Head in New Film, Is Bravest Actor of His Generation
6 Shows and Movies that Will Creep You Out
What Movie Would You Want to Live In?