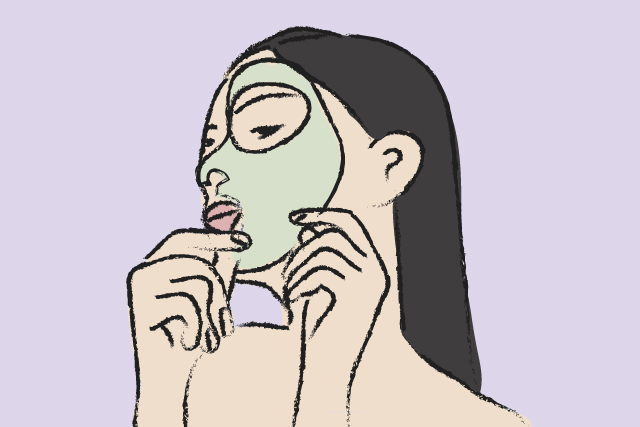 Sheet masks are awesome. They are handy on a plane, they are good after a long day at work, and they make for great prep before hitting the red carpet. Not that we really get to do the last one, but it's a hack to keep in mind.
Recently, sheet masks adapted a more personalized form through compressed dry sheet masks. You can pick them up at the Korean or Japanese shops that have popped up in every other mall. These tablets offer a great way to customize your skincare routine. But that's also the problem, which of the many options do you do? Do you mix in what you have out of whim and hope for the best? We faced this question and found five answers, depending on your skin's needs.
Honey Citrus Mask 
The combination of honey and vitamin C gives back a natural glow to your face along with hydration.
1. Mix three teaspoons of freshly-squeezed orange juice and a half a teaspoon of honey.
2. Leave on for 30 minutes.
3. After taking off the mask, rinse with lukewarm water.
Rose Water and Lavender Oil Mask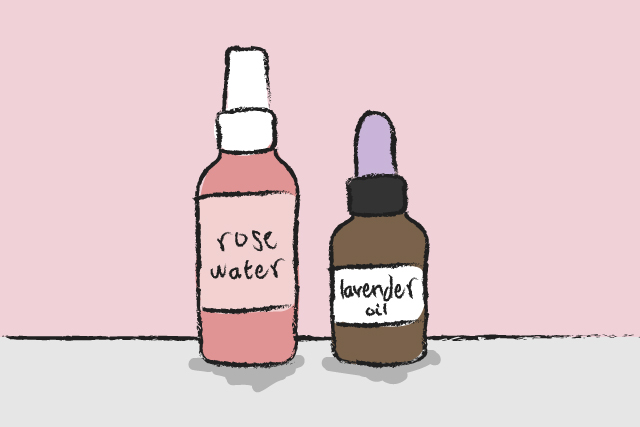 According to Hollywood makeup artist, Diane Kendal, rose water acts like a toner. It closes up pores and is anti-inflammatory. While you calm down your pores, you can also relax yourself through lavender oil. It helps with healing damaged skin.
1. Combine three teaspoons of rose water and one to two drops of lavender oil.
2. Leave on the mask for 20 minutes
3. Tap the excess into the skin.
Cucumber Lemon Mint Mask 
Cucumber helps with delaying the signs of aging. It has vitamin C and caffeic acid that bring antioxidants to combat wrinkles and sun damage. Lemon, with its high acid content, clears up blackheads and also whitens to even out your skin tone.
1. Add two to three teaspoons of cucumber juice
2. Add a teaspoon of mint or peppermint oil.
3. Squeeze in a quarter of a lemon.
4. Rinse off the excess or massage into your skin, depending on your needs.
Supercharged Face Mask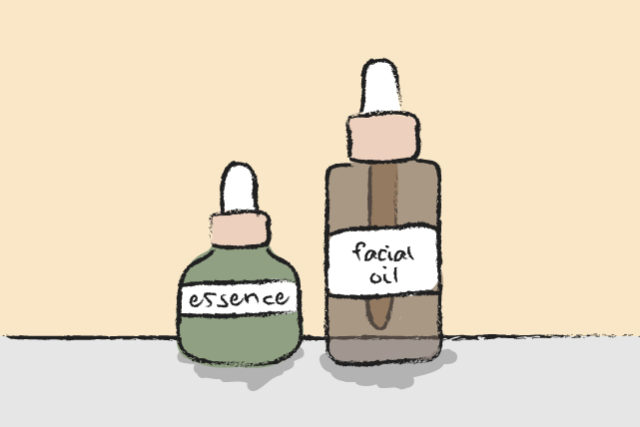 If you want to reap the benefits of your vanity essentials, you can do so by combining them for a sheet mask. If you have a collection of products, you can mix and match them depending on your skin's situation.
1. Get two teaspoons of your favorite essence.
2. Add in your preferred facial oil, around two to three drops. Leave on your face for 10 to 20 minutes.
3. Massage the remaining essence and oil into the skin.
Pure and Clean Mask 
For no-fuss hydration, don't discredit good old water. On the other hand, tea tree oil will help calm down pimples.
1. Start with a tablespoon of distilled water.
2. Add two to three drops of tea tree oil. Leave for 10 to 20 minutes.
3. Massage the excess onto your face.
Art by Lara Intong 
Follow Preen on Facebook, Instagram, Twitter, Snapchat, and Viber
Related stories:
5 Ways to Get the Most Out of Your Sheet Masks
The Secret to Red Carpet Worthy Skin Is a Sheet Mask
6 Facial Serums to Match Your Existing Routine
Keep These Makeup Wipes on Your Bedside Table For Those Lazy Nights