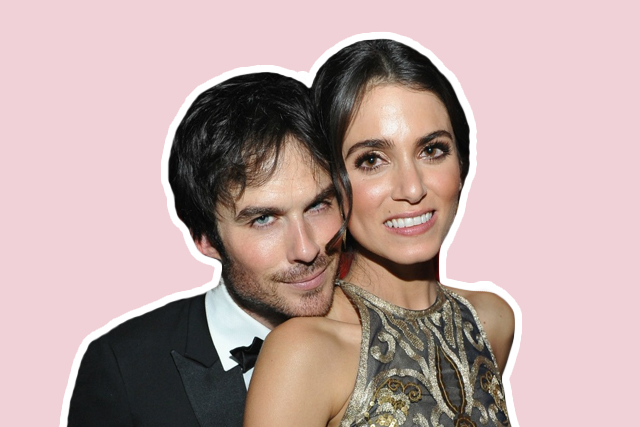 Starting a family is a huge commitment. One wherein both parties should be prepared for the responsibility and not be forced into it. However, Ian Somerhalder and Nikki Reed's latest comment says otherwise.
In an interview on Dr. Berlin's Informed Pregnancy podcast, Nikki revealed that Ian allegedly threw out her birth control pills so she could get pregnant. Ian corroborated this story and said, "We decided that we wanted to have children together, and it was just time. But unbeknownst to poor Nikki, she didn't realize that I was going to go in her purse and take out her birth control. By the way, it was the beginning of the pack, so I had to pop all those suckers out." He added that Nikki freaked out for six minutes over it.
After the backlash, Nikki then took to Twitter to defend her husband. She emphasized that people should pay attention to women's rights and not make gossip about "a funny interview between a married couple."
https://twitter.com/NikkiReed_I_Am/status/911269942057623552
https://twitter.com/NikkiReed_I_Am/status/911270533202767872
We're not certain this is indeed a joke or if it really happened. Either way, it's a problematic exchange.
Cosmopolitan Australia pointed out that the action is "possessive and controlling AF" on Ian's part and it's true. If a couple wants to have children, they should talk about it instead of, hypothetically, stealing a pack of birth control pills.
But again, making a joke about it and laughing doesn't make it better. It sort of normalizes a toxic marriage, and also insensitive toward women who don't have access to birth control and contraceptives.
Considering that this is one of their first interviews since their "one month of silence," Nikki and Ian should instead talk more about  healthy relationships and parenthood. Like every celebrity parent, what they say about their family—regardless if it's a joke or not—can reflect poorly on them and how they care for their child.
We hope both Nikki and Ian learn their lesson from their careless comment; prove that they truly stand with women's rights and don't condone such behavior.
Art by Lara Intong
Follow Preen on Facebook, Instagram, Twitter, Snapchat, and Viber
Related stories:
Nikki Reed and Ian Somerhalder Quietly Welcomed Their Daughter Into the World
Birth Control Shouldn't Be Reduced to a Game of Politics
If Men Needed to Take Birth Control, the TRO Would Be Lifted ASAP
What Happens to Your Marriage When You Have a Baby?
Have Baby, Will Work