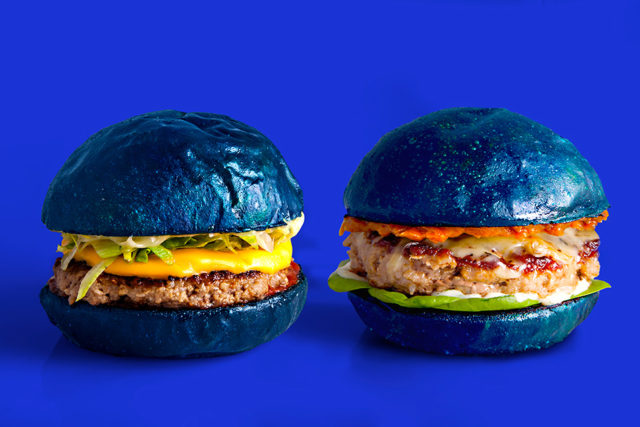 A few months ago, we reported that Paris boutique Colette would be closing their doors on Dec. 20. So it comes as no surprise that they're saying farewell in a creative way, through blue burgers. Colette has partnered with with gourmet fast food restaurant Blend to make two juicy blue burgers.
The buns have been dyed blue to match Colette's iconic colors. The burgers also come in two beef choices. One sandwich is topped with 18 months aged cheddar and the other has an onion compote and Swiss cheese.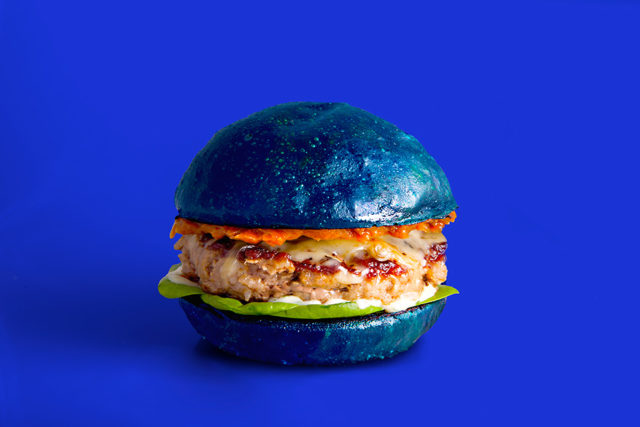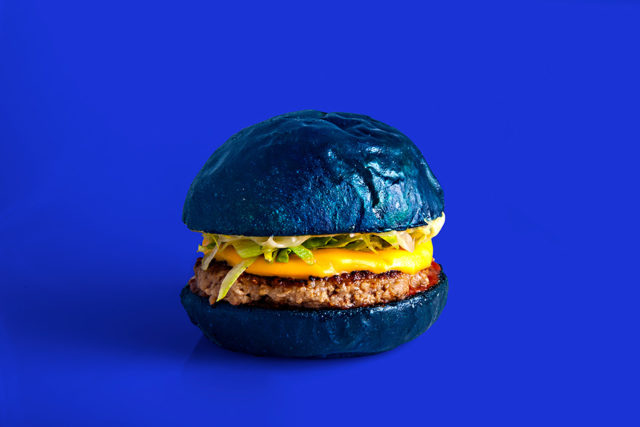 If you just happen to be in Paris today, drop by Colette to get your own blue burger.
Photo courtesy of Highsnobiety
Follow Preen on Facebook, Instagram, Twitter, Snapchat, and Viber
Related stories:
Why Designers and Editors Are Mourning the Closing of this Parisian Boutique
Here's How You Can Make Your Own Shake Shack Burger
5 Tips on How to Make the Best Homemade Burger
Lattes, Oreos, and Gelato: Pumpkin Spiced Food that We Want to Grab in Stores