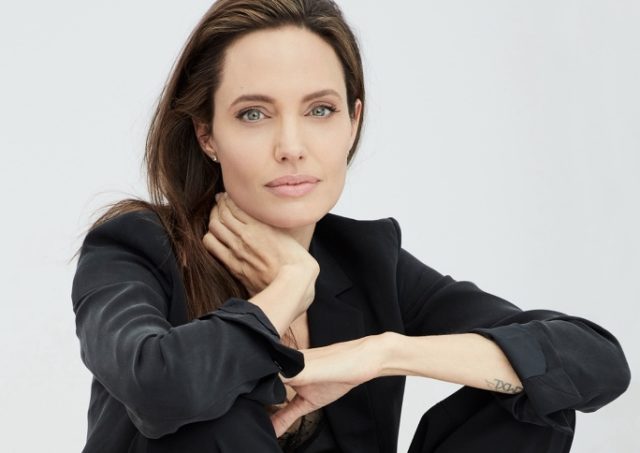 When you're an A-list celebrity known not just for award-winning movies but for humanitarian work, what can be your next big move? For Angelina Jolie, it's reportedly being part of a trap to capture an Ugandian warlord. Duh.
A series of allegedly leaked documents of the International Criminal Court reveal that Angelina Jolie was in touch with previous International Criminal Court chieff prosecutor Louis Moreno Ocampo. In a series of emails, it can be gleaned that Angelina was interested in being part of a group that would ensnare Joseph Kony so he could be arrested. The plan was to invite Joseph to dinner with the actress.
If you need a refresher, Joseph Kony was the subject of a campaign and documentary Kony 2012. Here one would learn how the man is indicted by the ICC for war crimes as the leader of the Lord's Resistance Army. The group would abuse and abduct women, men, and children across Uganda in the guise of turning Uganda into a theocracy.
In one reply, Angelina said "Brad is being supportive. Let's discuss logistics." The correspondence between the ICC and Angelina started in 2003 but ended around 2012, as Angelina no longer replied to emails. The plan was then put on hold and Joseph remains to be at learge, declared as an ICC fugitive.
Angelina has gone on at least two interviews where she mentions Joseph, condemning him for his actions. Currently, however, no word has been released by her camp over the subject of these emails.
Whew! Sounds like a plot of a great movie. But given the intensity of the crimes Joseph Kony has committed, it would sure sound better as a real and successful endeavor.
[
The Huffington Post
]
Photo courtesy of People
Follow Preen on Facebook, Instagram, Twitter, Snapchat, and Viber
Related stories: 
Vanity Fair Releases Receipts on Controversial Casting Used for Angelina Jolie's Film
Why Angelina Jolie and Her Kids Traveled to Cambodia
Angelina Jolie and Brad Pitt are Talking Again
The Best, Most Unforgettable Oscars Fashion