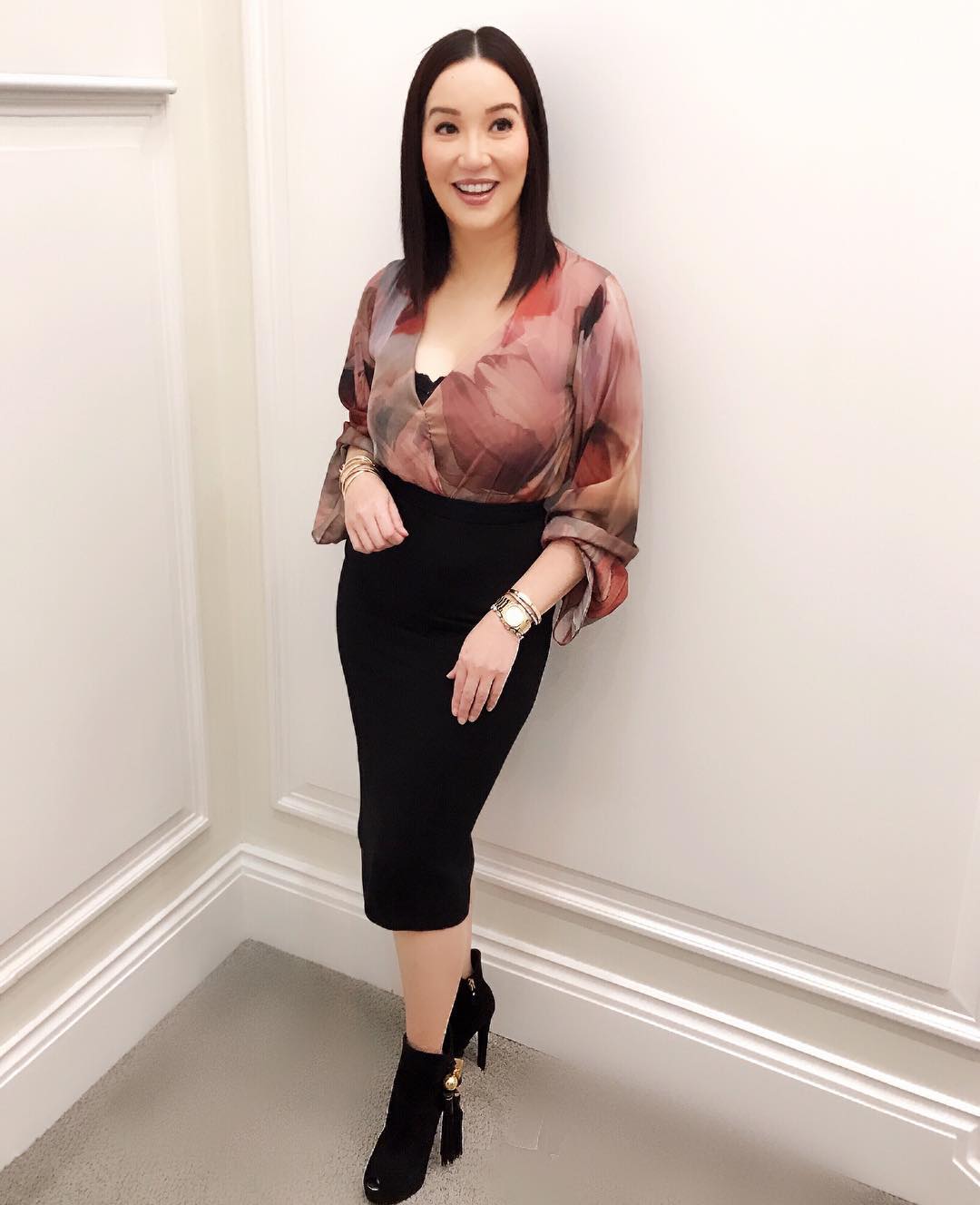 Ah, yes. Our lives are blessed once more by the wisdom of Kris Aquino. In her continuing and successful career as a vlogger, she has bestowed us with the vlog entry about her bag. I should say bags because unlike the usual vlogger, Kris has three bags with her all the time. What should just be one entry became a video trilogy as epic as The Lord of the Rings. And you thought that your collection of glitter masks was extra. You thought wrong.
In the series that might be an actual life-saver we learned how the Queen of All Media compartmentalizes her life, what she needs from day to day, and concurrently, what we need in our lives. We all know you've bookmarked these videos if not downloaded them for reference. We too will admit to the same and in fact have come up with a list of the most valuable tidbits we learned.
https://www.youtube.com/watch?v=pEJzCjQVm-I&t=78s
#1 Thy must know your credit card and rewards exclusives
Who says people like Kris don't love a good bargain? In her Hermès Birkin, she carries two Prada wallets. She generously enumerated how she's an SM Prestige member and how she finds joy in her BDO AMEX card that converts the points automatically for miles. She also talked about the extension card she has from a friend in the States for international purchases. I don't know about you but these are major life hacks they should teach in college.
#2 Thy must be aware of your lucky colors
In the beginning of the video she pointed out how her current bags, which is completed by a Louis Vuitton bag and a personalized Goyard tote, follow the colors that represent good health. "I had to use a lot of gold, silver, and diamonds," Kris says, referring first to her jewelry. That extends to the bags, "Very healthy for me ang brown, black, and golden yellow like the sun." Okay, Kris, the next thing you need to tell us is who you consult for these things so I can finally choose which colors should I go for when I do a another bag purchase. Also this is pertinent information if you are into prints or personalized designs like Heart Evangelista.
https://www.youtube.com/watch?v=5wPut3GXcxc&feature=youtu.be
#3 Thy must be always LH 
What's an LV for if you're not LH (laging handa)? In Kris' secondary bag, Kris gave us a new extended version of her makeup kit. Of note are a few of her favorites: Kylie Cosmetics Matte Liquid Lipstick in Smile, MAC Cosmetics Pro Longwear Waterproof Brow Set, Chanel Perfection Lumiere Velvet Smooth Effect Makeup SPF 15, Charlotte Tilbury's Hollywood Lips, and Kevyn Aucoin Travel Brush Set. (Note to Kris: Will you give me a brush set too if I teach you the proper pronunciation of Kevyn's last name?) All of which are with Kris because like every other woman, she's independent. She doesn't have to panic if her makeup artist is not around. Repeat after Kris: "Gusto kong patunayan sa kanila I can fix myself."
Aside from additional toiletries, Kris also shows off how she's a fan of essential oils. She explains that she's got an app that explains to her how and when to use each one. That's the true test of being always prepared for anything. Come at Kris, she has an oil for that!
#4 Thy must always be complete with your medications and snacks
Kris is complete when it comes to bringing anything to combat situations that might stop her from working. From headaches, insect bites, to an on-coming flu. She also has mints (she doesn't like sugar free.) Smart, right? She also has snacks from oat bars to plain almonds which is great in-between shoots and during traffic.
https://www.youtube.com/watch?v=VzcO7tB81T0
#5 Thy should invest in your electronics
In Kris' third bag, she brings speakers which she racked up after a meeting with a potential endorsement deal. It helps for anything especially when Bluetooth fails. I'm impressed how Kris takes every detail in consideration. She also has a pouch full of wires which she doesn't scrimp on because, indeed, you might set things on fire.
She also has her earphones because she's considerate when she listens to her the Bible on her Audible app. "I am not imposing my faith on you," she says. Which is very high-minded. Which is something we should all emulate.
#6 Thy shall always have backups for the backups 
The same bag contains two chargers, another makeup kit which contain the backs ups to her favorite Tarte lipsticks which she hoarded because they are discontinued. She also talks about Fiji Water which she orders by the case, a pair of flats, a shawl, and cardigan. Lesson here? You can never ever have too much. You can have it all. Just like Kris.
Photo courtesy of Kris Aquino's Instagram account