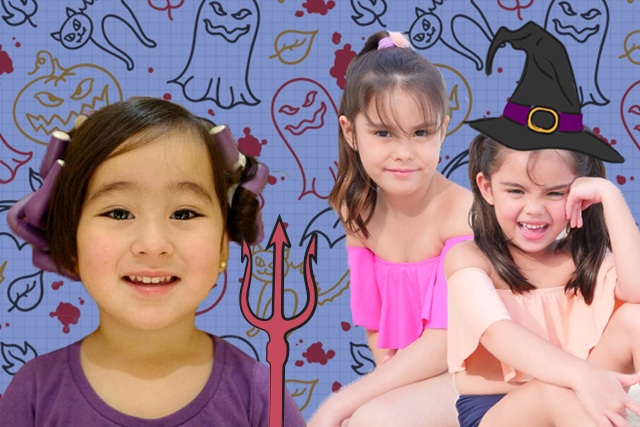 Do you know what excites us about Halloween apart from sweets and dressing up? Seeing kids in cute costumes. While the occasion is a week away, many already went ahead and wore their outfits for parties and shoots.
Just like last year, we're rounding up our favorite costumes from the young ones. You can list these as ideas for your kids or relatives. We'll be updating this too once more come up so keep checking back, okay?
Scarlet Snow Belo
We can't get enough of Scarlet's Breakfast at Tiffany's costume. It's even complete with Audrey Hepburn's shades, updo, and the blue Tiffany bag. She looked chic too!
Scarlet went on to wear two more costumes. She dressed up as a fairy, a seemingly cranky one. The next costume was Belle from Beauty and the Beast.
Emilia Füglister
Vania Romoff created two costumes for baby Emilia. One is a strawberry dress with a matching stem and daisy hat.
The other was a Madeline costume with the blue dress and straw hat.
Kendra Kramer and Scarlet Kramer
Kendra wore a kitten costume and posed in a feisty manner. While Scarlet dressed up as a village girl.
Danda Muraoka
The daughter of models Fatima Rabago and Hideo Muraoka isn't over the unicorn hype just yet. Here she is dressed up in a unicorn onesie.
Liam James Tell
When you have Lauren Conrad as a mom, expect your outfit to be adorable. During a trip to a pumpkin patch, Liam wore a lamb costume.
Archie Burnand
For a shoot, baby Archie was seen in a puppy costume. Auntie Jess Wilson even caught him crawling away on set. So cute!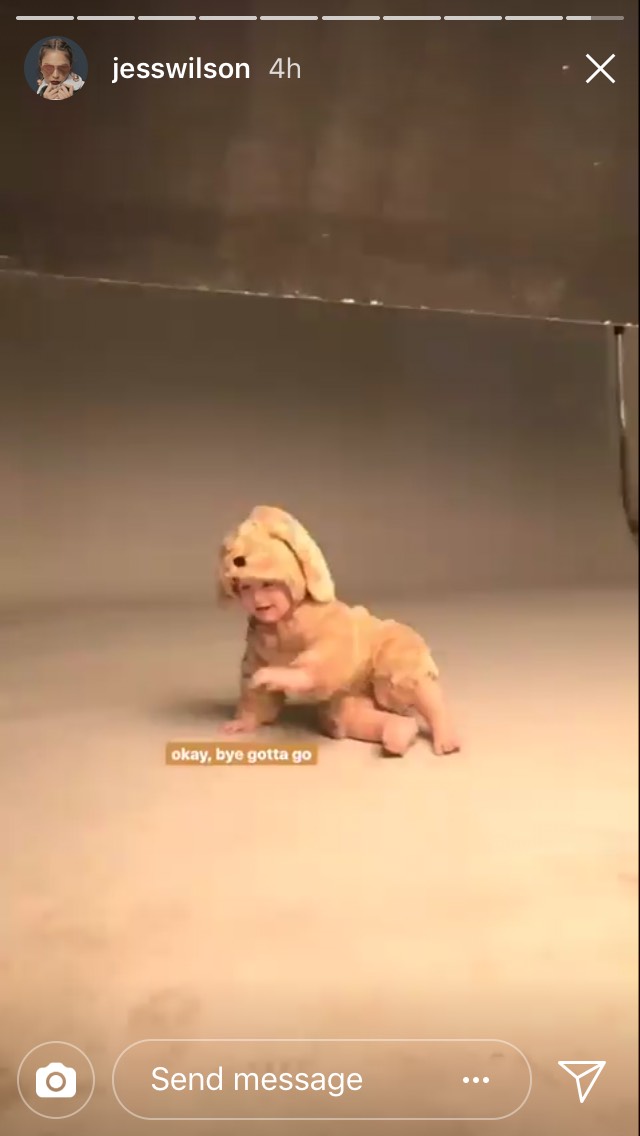 For a Halloween party, Archie was a mini-dinosaur. He even had a cloth diaper.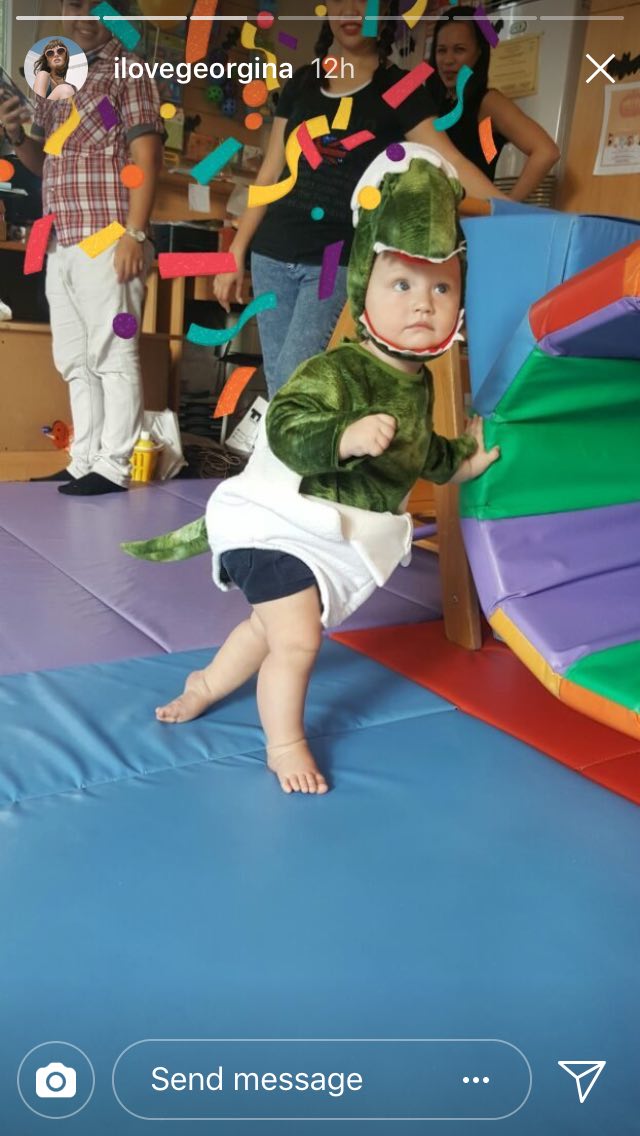 James Knight Newton and Leo Thames Newton
Actress Jaime King and her family went matchy-matchy with Power Rangers-themed costumes. Sons James and Leo were miniature versions of the red and blue Rangers.
Leia Valenciano
Baby Leia wore paired a gray ruffle skirt with cute elephant ears. She also wore a flower crown to add color to her costume.
Tao Bannister
Eva Chen's baby boy sported a panda headpiece from Pottery Barn Kids. He also served as a cute addition to his mom's pre-Halloweed party OOTD.
Severiano Soriano
Baby Seve was Scarlet's partner at the Belo Halloween party as he dressed up as Cogsworth.
Art by Lara Intong
Follow Preen on Facebook, Instagram, Twitter, Snapchat, and Viber
Related stories:
Scarlet Snow Belo as Audrey Hepburn Is the Cutest Photo You'll See Today
10 Couple Halloween Costumes You Can Whip Out of Your Closet
Yes, You Can Make Your Own Pumpkin Spice Latte
The Scariest Beings For Women Aren't Ghosts at Halloween