Here at Preen, we're fully aware that adult life doesn't always go as smoothly (and look as beautiful) as curated Instagram feeds. We all face challenges amidst all the good things. Meet Mikka Wee, a former food editor-turned-working gal in Singapore, who's about to share all the ups and downs that come with adulting and living. Welcome to Bless This Mess! 
I am proud to be a bookworm.
When I was a toddler, my mom read to me everyday before going to bed, and I somehow took the habit with me when I started going to school. The library was my special place—I had a favorite nook where I could waste hours and hours with my nose buried inside Nancy Drew and Hardy Boys titles, and until today, I always carry a book with me wherever I go (thank you, Amazon, for creating the Kindle).
Isn't it so magical how someone's words can instantly transport you to an entirely different world? I've always found it so strangely fascinating how you can get so intensely immersed and fixated on somebody else's thoughts, then snap back to reality and find yourself living inside your own skin again. In fact, now that I think about it, perhaps it was my love for reading that led me to become someone who equally loves (and tries) to write as best and as true as she can.
Today, I'd like to share with you some of my most dog-eared reads that helped me get through my tricky twenties thus far, and what I learned from each one. Perhaps you'd want to pick a few of them up and give them a shot the next time you see them on the shelves!
#1 Wild by Cheryl Strayed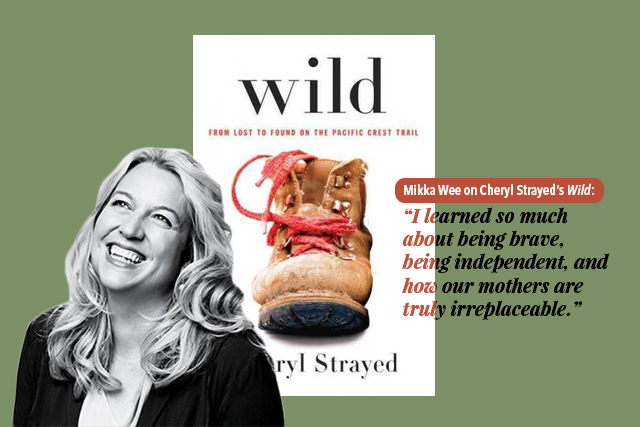 Honest and raw, I learned so much about being brave, being independent, and how our mothers are truly irreplaceable. This book was difficult to read without shedding a tear because it hit a tender spot. My mother and I have gone through so much, and as an only child, it made me appreciate her infinitely and exponentially more.
My other favorite book that's along the same vein as the wild and the great outdoors is Jon Krakauer's Into the Wild, which comes with ideals that could be a bit too extreme or leftist for some. I was really captivated by Alexander Supertramp for years, watching every documentary and reading every article about him. Talk about obsessed! (But I really did have a Supertramp phase.) It's one of the most wanderlust-packed and insightful biographies I've read.
#2 Bird by Bird by Anne Lamott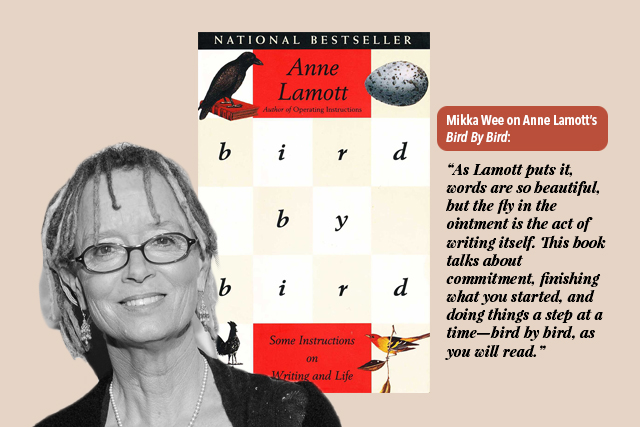 This, to me, is a very special book. Anne Lamott's writing speaks to me in a very impactful and thoughtful way—so much that she has become one of my favorite wordsmiths ever.
This book talks about lessons on writing and on life, and this is the number one book I'd recommend for anyone who writes for a living or simply loves to write. My favorite line from this book goes, "Writing has so much to give, so much to teach, so many surprises. That thing you had to force yourself to do—the actual act of writing—turns out to be the best part. It's like discovering that while you thought you needed the tea ceremony for the caffeine, what you really needed was the tea ceremony. The act of writing turns out to be its own reward."
I don't understand why a lot of people think writing is easy—it can be really difficult and challenging 90 percent of the time! As Lamott puts it, words are so beautiful, but the fly in the ointment is the act of writing itself. This book talks about commitment, finishing what you started, and doing things a step at a time—bird by bird, as you will read. I love this book so much.
#3 No Matter the Wreckage by Sarah Kay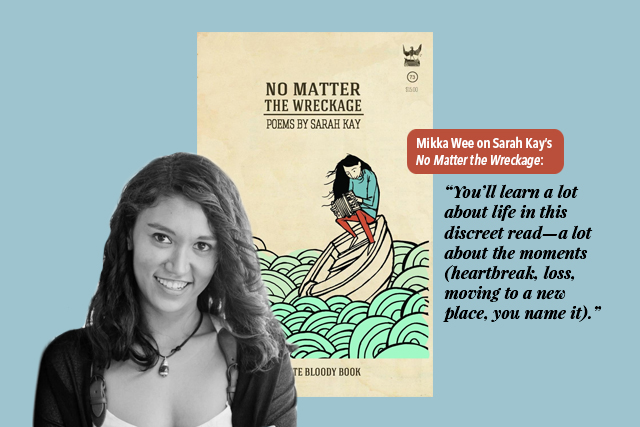 The first time I heard of Sarah Kay was from one of my best friends, who linked me to her spoken word performance of B (If I Should Have a Daughter). I lost count of the times I pressed rewind and got teary-eyed. So, when Sarah Kay's compilation of poems, No Matter the Wreckage, came out, I secured a copy of it via The Book Depository stat.
As soon as the package arrived, I ripped open the box and finished the book in a day (it's not a very long read). I wanted to take breaks in between because of the amount of #feels induced by each poem, but it was impossible for me to put down. You'll learn a lot about life in this discreet read—a lot about the moments (heartbreak, loss, moving to a new place, you name it). I always find myself flipping through the pages of No Matter the Wreckage once in a while, even to this day.
#4 Letters to a Young Poet by Rainer Maria Rilke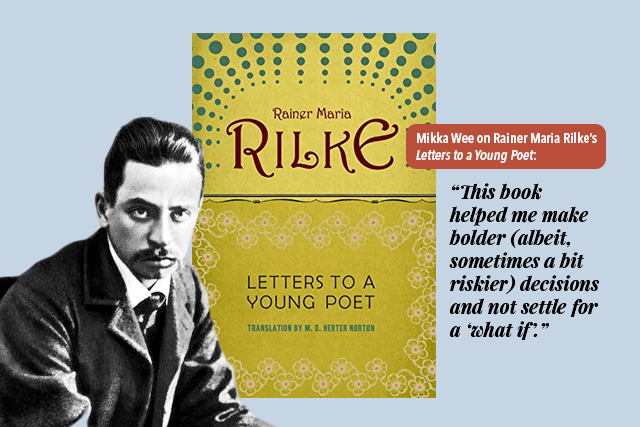 A beautiful correspondence between a mentor and his mentee about life—I don't want to dish out more details, but this book helped me make bolder (albeit, sometimes a bit riskier) decisions and not settle for a "what if."
#5 Through Painted Deserts: Light, God, and Beauty on the Open Road by Donald Miller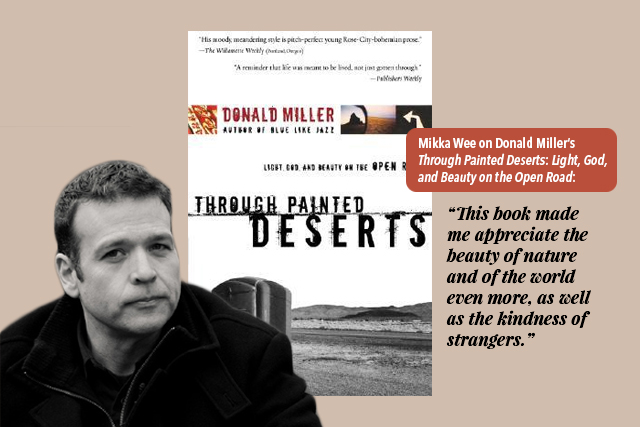 Donald Miller is an exceptional writer whose other book, A Million Miles in a Thousand Years, also made a positive dent on me during my earlier twenties. Through Painted Deserts is about Miller taking a long road trip across America, where he learned nuggets of wisdom along the way. This book made me appreciate the beauty of nature and of the world even more, as well as the kindness of strangers.
#6 Fear: Understanding and Accepting the Insecurities of Life by Osho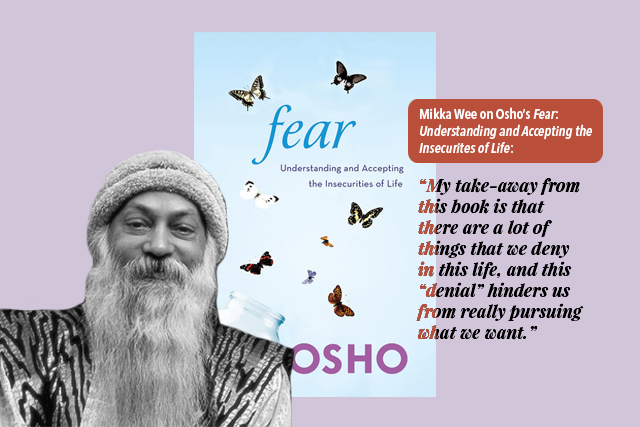 You wouldn't want to read this book if you don't like confrontation. Osho has this way with words that can be a bit prickling, but he tells you what you need to hear. I'd lend you my copy, but be warned as around 95 percent of it is highlighted in yellow! My take-away from this book is that there are a lot of things that we deny in this life, and this "denial" hinders us from really pursuing what we want. There is a contained fear that affects the way we live our lives, and it's finally time that we confront it.
#7 Daytripper by Fábio Moon and Gabriel Bá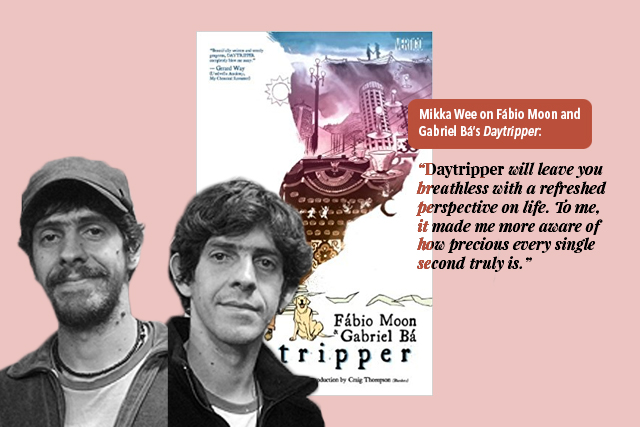 This is my favorite graphic novel. The plot is about the different roles in life played by a character named Bràs de Oliva Domingos. Every moment depicted is a window into his life, the catharsis and the struggles he faces, and it ends as if he were to die in that particular moment (don't worry this is not a spoiler).
Daytripper will leave you breathless with a refreshed perspective on life. To me, it made me more aware of how precious every single second truly is.
The Ironic Bonus: It's Kind of a Funny Story by Ned Vizzini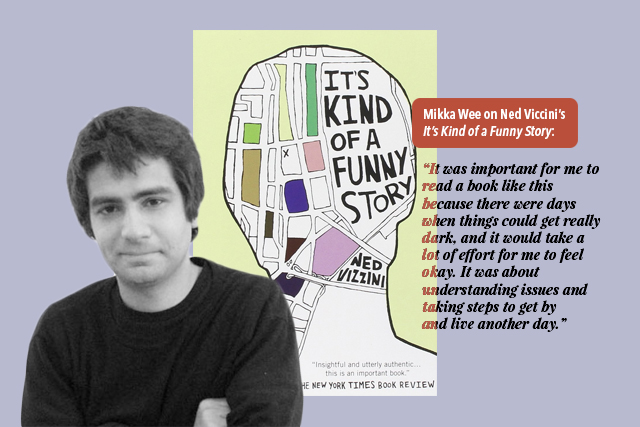 This is about a teenager who seeks help and gets confined in a mental institution because he attempted to commit suicide. I read this book in my late twenties, and I thought it was so sincerely written. Despite being categorized as Y.A. (Young Adult), it was able to unpack a lot of sensitive issues and address them in a very human and light manner (no big words), in my opinion. It was important for me to read a book like this because there were days when things could get really dark, and it would take a lot of effort for me to feel okay. It was about understanding issues and taking steps to get by and live another day.
There are so many other titles out there that I plan to read, and I am also guilty of hoarding books (my never-ending booklist has turned me into a true blue tsundoku!). If you have any books and titles to recommend, place them in the comments section below. I'm curious and interested to know what's on your list, and I'm sure others are, too! Happy reading!
Disclaimer: The views expressed here are solely those of the author in her private capacity and do not in any way represent the views of Preen.ph, or any other entity of the Inquirer Group of Companies.
Art by Lara Intong
Follow Preen on Facebook, Instagram, Twitter, Snapchat, and Viber
Related stories:
Why It's Important to Teach Your Kids to Travel Without Moving
On Kissing Retail Therapy Goodbye and Giving Self-Care a Shot
5 Books to Help You Escape the Holiday Rush
Mari Jasmine's Comment Section Is Filled with Book Suggestions for Long Flights