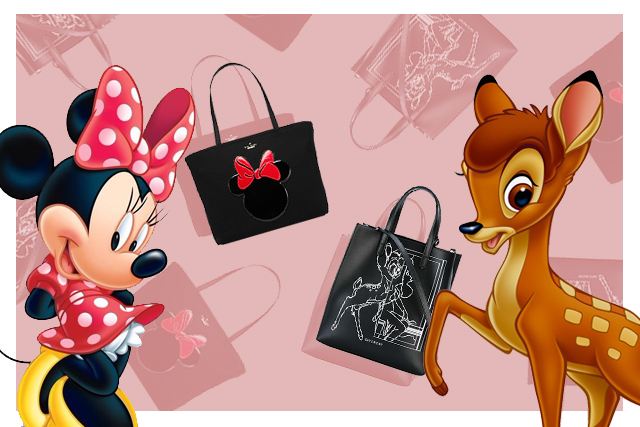 The past two years saw how luxury labels shifted their branding to something more youthful and geared toward the millennial market. Remember when Louis Vuitton got a Final Fantasy character as their ambassador? And that time Dolce & Gabbana recruited young influencers like Cameron Dallas and Lucky Blue Smith to walk their fall 2017 show?
These are just some examples of that shift. Aside from marketing strategies, some luxury brands seemed to have utilized the nostalgic factor with cute cartoon designs. This is especially popular on bags. After all, Forbes noted that "the millennial state of mind has changed the way purchases are made across generations and has pushed luxury brands to redefine what they deliver to customers."
For those who want to expand their bag collection, we listed the cartoon-themed bags that'll remind you of your childhood.
Coach Uni Tote Bag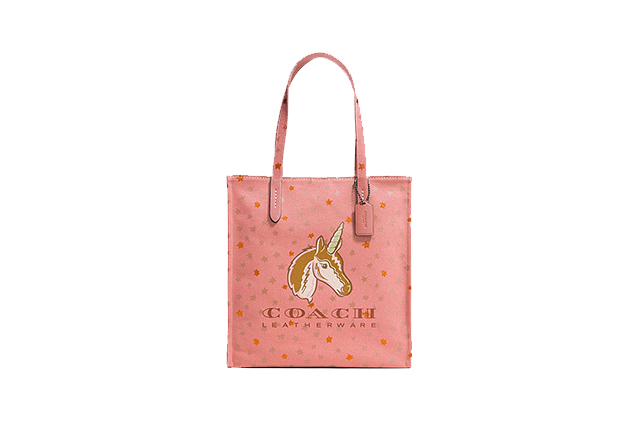 Featuring one of Coach's newest mascots, Uni, this baby pink bag has stars and a white unicorn in the middle. Aryanna Epperson recently posted about this bag, saying that her 133-page thesis fits in it. So just imagine how much stuff you can carry in it on the daily. Available at Rustan's Shangri-La Plaza Mall.
Moschino My Little Pony Lunchbox Printed Leather Shoulder Bag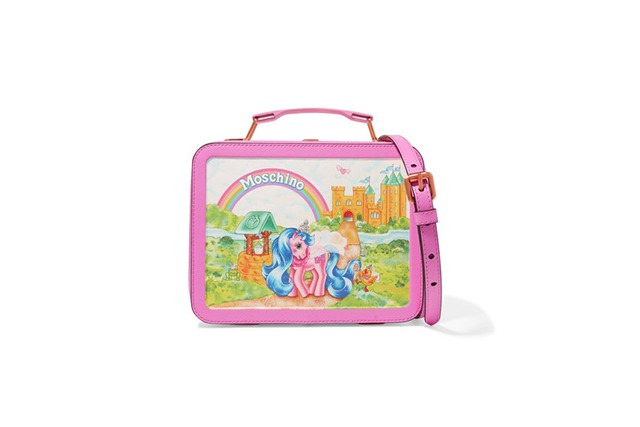 My Little Pony has been everywhere from beauty to fashion this year. One of their major collabs was with Moschino. The SS18 capsule collection featured a lunchbox-like shoulder bag with a pink pony, a rainbow, and a castle printed on the front. If you were (or still are) obsessed with the cartoon in the '90s, you can also cop the pony backpack and clutch to go with your sweater. Available on Net-a-Porter.
Givenchy Bambi Print Tote Bag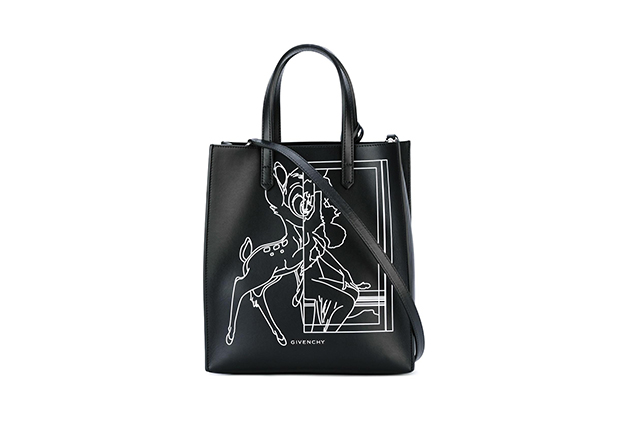 In 2013, Riccardo Tisci incorporated Disney's Bambi onto Givenchy sweaters and later, leather goods. Disney/Style noted that the black and white graphic seen on items like the Bambi Print Toe Bag is reminiscent of the character's original sketches. The monochromatic color makes it a versatile choice to pair with any outfit. Available on Farfetch.
Prada White Bunny Printed Top Handle Bag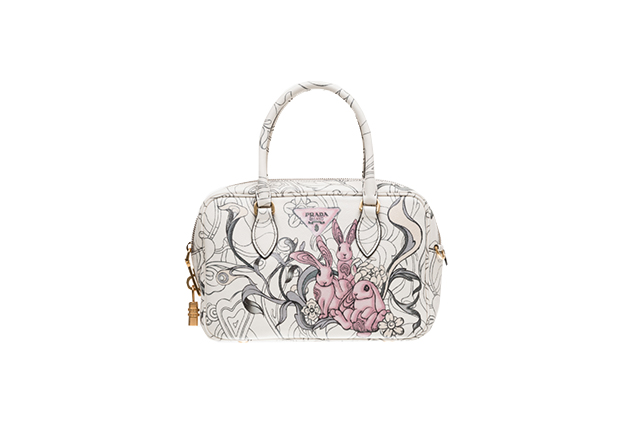 For Prada's resort 2018 collection, they released bunny-printed bags in various styles and sizes. They're made from Saffiano leather and come in a white and pink palette. The bunny design also doesn't look child-like so you can pair this with your casual brunch ensemble. Available at Greenbelt 4.
Olympia Le-Tan 'Alice in Wonderland' Book Clutch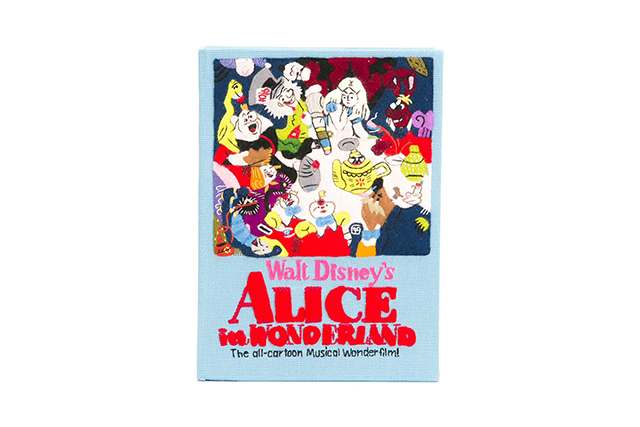 If you love Olympia Le-Tan's signature book clutches and Alice in Wonderland, then this item is for you. The front part shows the Disney characters in embroidered form on a light blue surface. This is also suitable for people who don't bring a lot when going out. (If you need tips on what to pack in small bags like this one, check out our Handbag Edits.) Available on Farfetch.
Kate Spade Minnie Mouse Francis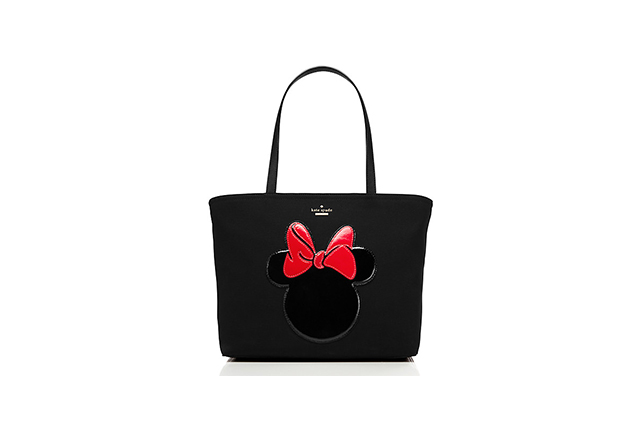 Earlier this year, Kate Spade launched a Minnie Mouse-inspired collection which incorporated her iconic ears and red ribbon on bags. Like with all the bags, the Francis tote came in an all-black color with a Minnie design on the front. It's described as roomy and can fit your essentials, which makes it a great bag for casual and office use. Available online.
Art by Lara Intong
Follow Preen on Facebook, Instagram, Twitter, Snapchat, and Viber
Related stories:
Handbag Edits: Compact Products That Fit In the Jimmy Choo Lockett Minaudiere Clutch
Seven Small Bags That Make Perfect Airport Companions
Carry Around Your Favorite Creatures With These Animal-Shaped Bags
Which Tote Bag Suits Your Long and Busy Days?
What Would Your Favorite Disney Princess Look Like In Givenchy?