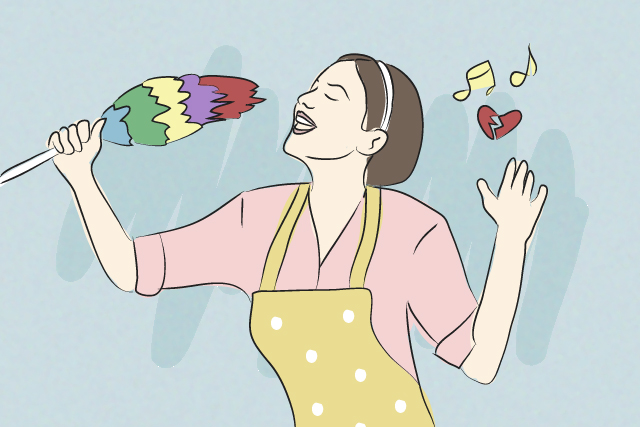 Every week, Preen tackles motherhood sans the rose-tinted glasses. Our columnists L. Juliano, Marla Darwin, Monica Eleazar-Manzano, Rossana Unson, and Ronna Capili-Bonifacio tell their personal experiences like it is—at times frustrating, oftentimes confusing, but always enlightening.
"All I want for Christmas," said my recently married best friend "is a yaya!"
Every day I see the same Christmas wish all over my Facebook feed. "Where have all the good ones gone?" "Can someone please reveal to me the secret of finding and keeping reliable house help?!" And of course, our most favorite use of aforementioned social media platform especially for young mamas: Crowdsourcing. Looking for new help. PM me for leads.
What I see when I scroll through the replies are fellow mothers in dire need of extra hands, lamenting over the shared problem. Not that it would take this article to verify the obvious truth but I may as well overstate it, we are all in the same boat, mamas. I feel ya.
I watch over our two small kids on a daily basis while attempting to keep our humble home live-able, trying to make healthy meals daily, and (hardly) beating deadlines, all while trying to follow a 10-step skincare routine every morning and evening. Just within my circle of friends, I bow down to mothers who juggle so much more on their plate. And almost always, we begin our chit chats by swapping stories of searching for kasambahays, only to find ourselves back where we began after a few months.
One day while driving home, I heard Sam Smith's latest heartbreak anthem on the radio and though I am far from desolate, I couldn't help but sing along thanks to its catchy tune. And the more that I belted out like a fool, the more I realized that these lyrics surprisingly do apply to me. I couldn't help but remember all of our past helpers who have come and (quickly) gone.
"But every time you hurt me the less that I cry/ And every time you leave me the quicker these tears dry/ And every time you walk out, the less I love you/ Baby we don't stand a chance, it's sad but it's true/ I'm way too good at goodbyes"
Sing it, with me, momma, and think about all your domestication problems!
Now that I've gotten by and been help-less for over two years, I laugh at how appropriate our favorite breakup songs are for the craziness that is hiring household staff. So here, using some of Billboard's heartbreak songs, are the notes I've taken which have helped keep me sane.
"I Will Survive" (1978) by Gloria Gaynor
"At first I was afraid, I was petrified/ Kept thinking I could never live without you by my side/ But then I spent so many nights just thinking how you did me wrong/ And I grew strong and I learned how to get along"
Yep, we will survive. I used to think that if other mommas in other countries could get through chasing after little ones and pose for their drool-worthy Instagram feed, I can, too! Given that most homes are equipped with life-simplifying appliances like dishwashers and do-it-all washer and dryers, we too can find ways to make our life easy. For us, we delegate the laundry (to our friendly neighborhood Metropole) to free us up to prepare freshly-made meals at home. (P.S. They use Cycles for baby laundry, if you're worried about your tiny tot's sensitive skin. You can also request for them to use your laundry soap of choice if you have a preference. This is not a paid endorsement, but if you'd like to, I'm very open.)
"It Must've Been Love" (1990) by Roxette
"I wake up lonely, there's air of silence/ In the bedroom and all around/ Touch me now, I close my eyes and dream away/ It must've been love, but it's over now/ It must have been good, but I lost it somehow"
A moment of silence for good working relationships that have gone for reasons we may never understand. Just like the TOTGAs, reliable and loyal household staff who have moved on leave an ache in our hearts though we're most certainly happy for them if they've found greener pastures. Deep sigh. We're so happy for you.
Cue: "We Belong Together" (2005) by Mariah Carey or "Not Over You" (2011) by Gavin DeGraw
"I Can't Make You Love Me" (1991) by Bonnie Raitt
"Cause I can't make you love me if you don't/ You can't make your heart feel something it won't"
This one isn't on Billboard, but I'm sure it's in every Filipino's karaoke list. I've learned that when a staff member doesn't want to work for your home or family any more, it's no use prolonging their agony. If their heart is no longer in it, forcing them to stay will make life difficult for both parties. Rip the band-aid quick, eventually you'll see that it's the better choice than a slow goodbye. (See, it's really like a breakup, isn't it?)
Cue: "Since U Been Gone" (2004) by Kelly Clarkson. You may want to belt out to this while you're mopping floors or other chores. A less angsty option, "We Don't Talk Anymore" by Charlie Puth featuring Selena Gomez. Shake that bum while you mop.
"Dreaming With a Broken Heart" (2007) by John Mayer
"When you're dreaming with a broken heart/ The waking up is the hardest part/ You roll out of bed and down on your knees/ And for a moment, you can hardly breathe/ Wondering was she really here/ Is she standing in my room? No she's not/ Cause she's gone, gone, gone, gone, gone"
No notes here. This just goes out to all you mamas who've had help for just a few days or weeks at a time. Was it just a dream?
"Ain't No Sunshine When She's Gone" (1971) by Bill Withers
"Ain't no sunshine when she's gone/ It's not warm when she's away/ Ain't no sunshine when she's gone/ She's always gone too long anytime she goes away"
I've discovered the power that is fondly called an arawan (or day maid). If you can't keep yourself a staff who lives under your roof, I hope you find someone you can schedule weekly or bi-monthly, however you see fit. Refer her to your neighbors or family friends, so she can also increase her earnings. There are many home-cleaning services you can find online (for example, Happy Helpers). And in between those days when you've only got your own two hands to keep your home from turning into a sty, don't be so hard on yourself if your abode isn't going up on Pinterest anytime soon. Tomorrow is another day to try again.
Last, but not the least, we must give to our girls Bey, Kelly, and Michelle.
"Survivor" (2001) by Destiny's Child
Mama, look for this on Spotify, crank up the volume, and sing your heart out while you're washing those greasy pots. You're tougher than you think, and more independent than you imagine yourself to be. We can't do everything, but once we get the hang of it, we'll find our groove and be able to accomplish more than we initially expected.
And isn't that what motherhood is, knowing full well that we are limited and often ill-prepared for our roles, but soldiering on anyway till we find ourselves refined by time?
Disclaimer: The views expressed here are solely those of the author in her private capacity and do not in any way represent the views of Preen.ph, or any other entity of the Inquirer Group of Companies.
Art by Lara Intong
Follow Preen on Facebook, Instagram, Twitter, Snapchat, and Viber
Related stories:
4 Ways to Prepare for Work-from-Home Motherhood
I Realized Motherhood Is not a Competition
The Lessons We Learned When We Took Our Toddler to Acoustic Night
Is Sex Still the Same After Having a Baby?