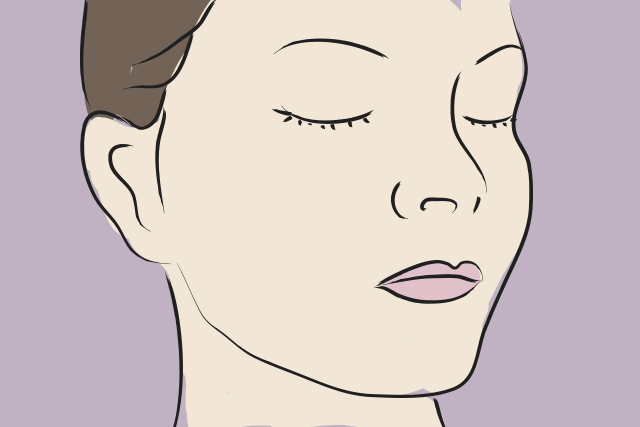 Sheet masks are considered the lazy person's trick to getting skincare done. You just put it on for 10 to 15 minutes, take it off, and let the serum absorb into your skin. Problems solved. Or is it?
One thing you might not know is how important toning is after using a sheet mask. Mind Body Green notes that applying toner will help "lock in all the benefits of the mask, which in turn will keep your skin smoother, plumper, and younger."
The question now is this: Do you just use whatever toner you have on hand? If you want to maximize the effectivity of your mask, it's best to use a toner that best complements it. Here's a guide that you can follow depending on your needs.
Heal acne scars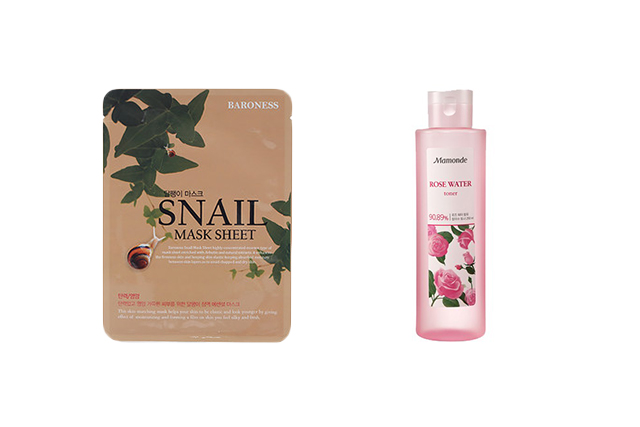 As someone who gets facial scars often, using a snail mucin-infused mask can help in the healing process. This ingredient is known for stimulating collagen and elastin formation to repair damaged skin. To ensure that the scars are taken care of, use a rose water toner. This also reduces acne breakouts and moisturizes the skin.
Snail Mask by Baroness. Available on Beauty MNL.
Mamonde [Beauty Look] Rose Water Toner. Available on Althea.
Get rid of dryness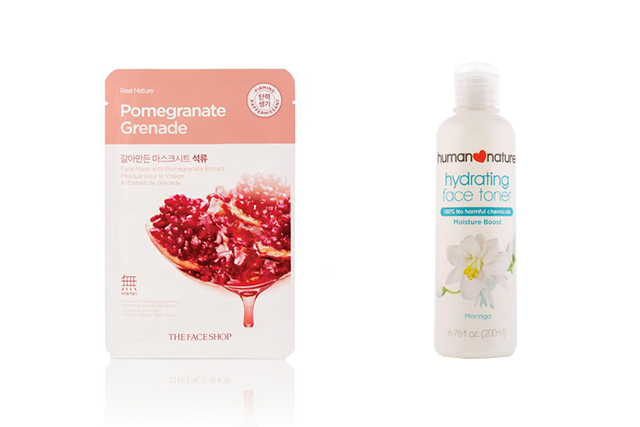 Dry skin can be a hassle regardless of what the climate may be. The best solution is to hydrate and moisturize your skin to keep it from looking dull. For this, put on this pomegranate mask which promises all-day moisture and a radiant complexion. Finish off the routine with an equally hydrating toner to balance it out, and to get rid of flaky skin.
The Face Shop REAL NATURE Face Mask Pomegranate. Available at Greenbelt 4.
Human Nature Hydrating Face Toner. Available at Beauty Bar.
Calm irritation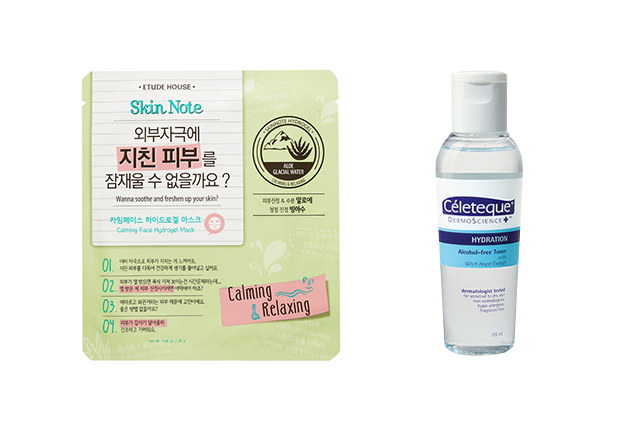 Tired of having to deal with irritated skin and redness caused by acne? If yes, then you need skincare items that'll help your skin calm the eff down. Aloe vera is one of the best solutions as it helps ease pain, redness, and burns. This mask from Etude House will give you that cooling effect. All that's left is an alcohol-free toner that's suitable for sensitive skin.
Etude House Skin Note! Calming & Relaxing Hydrogel Mask. Available at SM Makati.
Celeteque Dermoscience Hydration Alcohol-Free Toner. Available at select Watsons stores.
Shrink the pores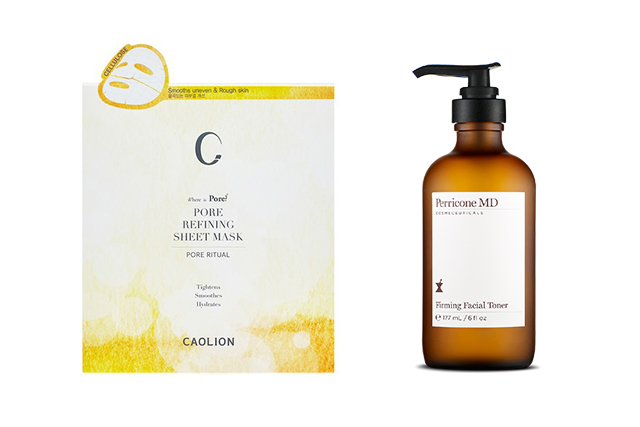 The thing about large pores is you feel like people can see them from miles away. Solve this problem with a pore-refining mask which provides your skin with tightening cellulose to improve it structure. Make sure the problem doesn't occur again with a firming toner that also delivers antioxidant protection.
CAOLION Pore Refining Sheet Mask. Available on Sephora PH.
Perricone MD Firming Facial Toner. Available at Rustan's The Beauty Source.
Looking more refreshed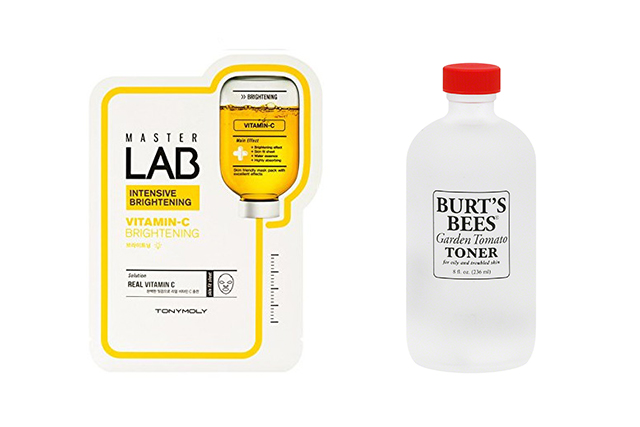 Sleeping late, among other factors, can make your skin look dull. That alone is a dead give-away that you were out all night and didn't get enough Z's. To avoid that from happening, you'll need a brightening mask in your stash, especially one that's rich in vitamin C. This will give your skin that much-needed natural glow. For additional benefits, use this tomato-infused toner from Burt's Bees to give you a fresh look, and also serves as a natural exfoliator to remove dead skin cells.
TonyMoly Master Lab Vitamin C Brightening Mask. Available at Glorietta 2.
Burt's Bees Garden Tomato Toner. Available at Beauty Bar.
Art by Lara Intong
Follow Preen on Facebook, Instagram, Twitter, Snapchat, and Viber
Related stories:
Sleeping Masks Drive the Skincare Nightmares Away
5 Ways to Get the Most Out of Your Sheet Masks
6 Vitamin C Products to Get that Red Carpet Glow
How to Layer Skincare Products Correctly
5 Different DIY Sheet Masks According to Your Skin Concern