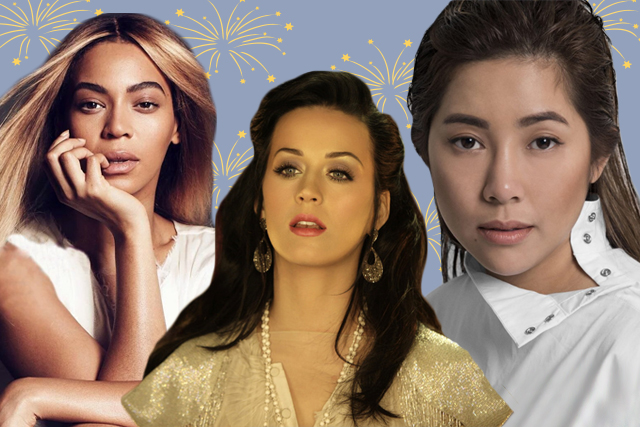 Social media is a breeding ground for great ideas you can do for various occasions. A few days before New Year's Eve, a new meme started wherein people would suggest songs to play at a certain time to "start your 2018 right."
For example, one netizen suggested to play Evanescence's "Bring Me to Life" at exactly 11:59:08. This is so that the first "Wake me up!" plays at midnight. And we all need that kind of motivation for 2018.
if you play "bring me to life" by evanescence at exactly 11:59:08 on new years eve, the first "wake me up" will play at exactly midnight. start off your new year right

— quinnell (@tmcripple) December 16, 2017
Of course, several others followed suit with songs to ring in 2018 with. We want to do it the right way too, so we decided to make a playlist to say good-bye to 2017. Don't worry, we're not going to ask you to play them at a specific time before midnight.
Let's start off with a popular one: "Malaya" by Moira Dela Torre. It's only fitting since this is the singer's "freedom song." This is like telling yourself and the people around you that you're free from 2017's clutches and ready to move forward. (Hashtag inspirational.)
Once you're done with the waterworks, the next couple of songs will make you feel empowered. So feel free to sing Sara Bareilles' "Brave" and Katy Perry's "Firework." We also put some Destiny's Child there because why not?
If you had a less than perfect year because of a certain person or event, let Dua Lipa's "IDGAF" and Rihanna's "Take a Bow" reflect all your #feels. This is also your non-confrontational way of saying "FU" to 2017.
We're ending this playlist with Chaka Khan's "I'm Every Woman" because we all need a dance track to keep our spirits up. It's the new year after all, we should welcome it with open arms and several glasses of wine.
Time to bookmark this playlist so you can play it until Jan. 1, 2018. (Man, look how fast time flies!) Feel free to do the "If you play…" meme with any of the songs if you want to.
Art by Lara Intong
Follow Preen on Facebook, Instagram, Twitter, Snapchat, and Viber
Related stories:
Is Beyoncé's AC/DC Shirt Hinting at a Destiny's Child Reunion?
Where Did Moira Dela Torre Get Inspiration for her Hit Song 'Malaya'?
Dance to This Playlist at Your Upcoming Weekend Party
Press Play: 5 Empowering Female Musicians
DJ Sanya Smith's Latest Playlist Will Get You Through Any Day of the Week