The idea of pairing vintage wine to viand can be daunting, especially for people who can't tell Zinfandel from Sangiovese. Lucky for us mere mortals, there are timeless combinations endorsed by the world's finest wine stewards and food pundits. A general rule is to match wine to sauce rather than meat, or to pair likely textures in both drink and dish.
At your next gathering, impress your company by coupling a wine to each course. Throw in a comment about a particular note in a vino's body, or something about tannins. Just make sure you know what you're talking about or look to the sommelier—or this guide—for assistance.
Cabernet Sauvignon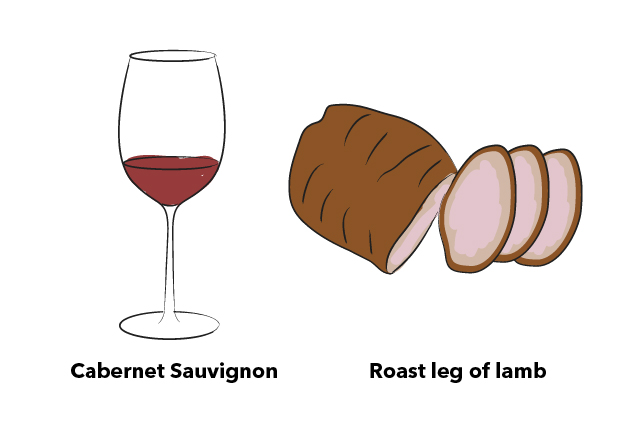 Called the "King of Reds," its fragrant and ripe notes of blackcurrant, black cherries, green bell pepper, and cedar give a Cabernet Sauvignon a complex finish. Pair this with rich, juicy meats like a roast leg of lamb or a well-marbled rib eye.
Syrah/Shiraz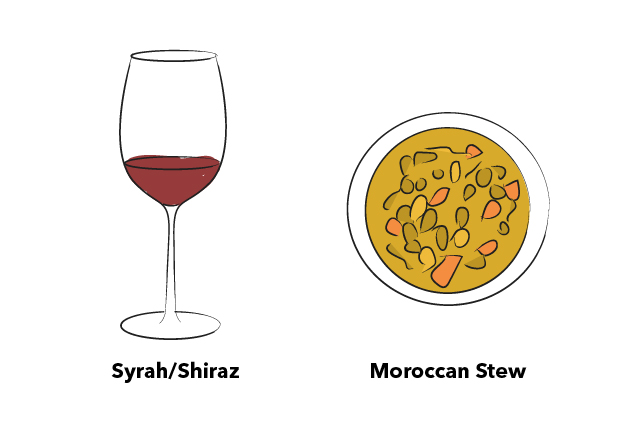 With a swirl of earthy flavors and rich spices like black pepper, clove, and allspice, Syrah (or Shiraz) is ideal alongside heavily seasoned grilled meats. The best option is a peppery dish or a Moroccan stew.
Pinot Noir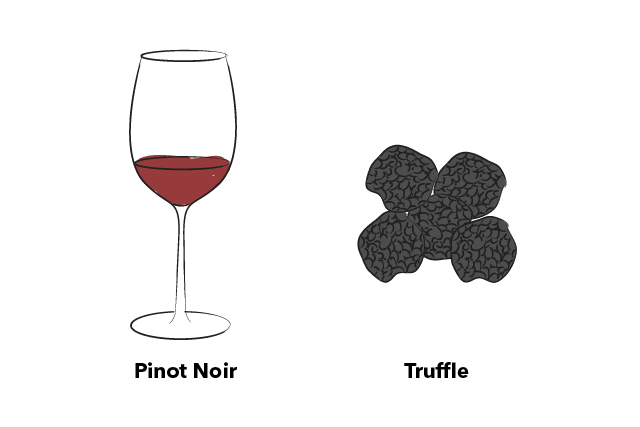 An earthy wine like the Pinot Noir goes with earthy dishes. This burgundy has a silky feel with a taste of herbs, mushrooms, and warm spices, so opt for a recipe with like ingredients—or truffle, if you can manage.
Chardonnay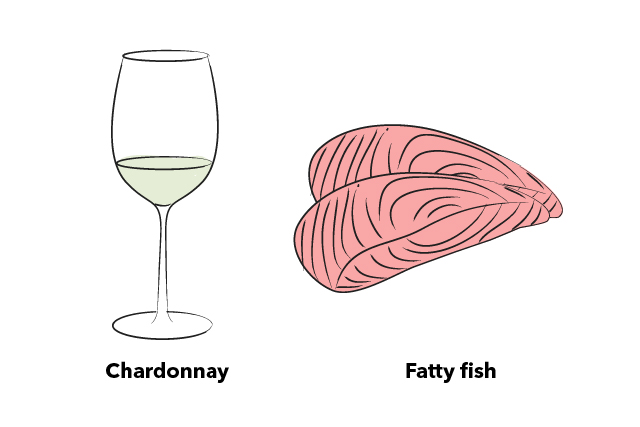 With a silky texture and fruity character, it's easy to perceive why Chardonnay is a worldwide favorite. Its palate of green apple, melon, pear, and sometimes more tropical fruits contrasts any richly sauced or fatty fish.
Riesling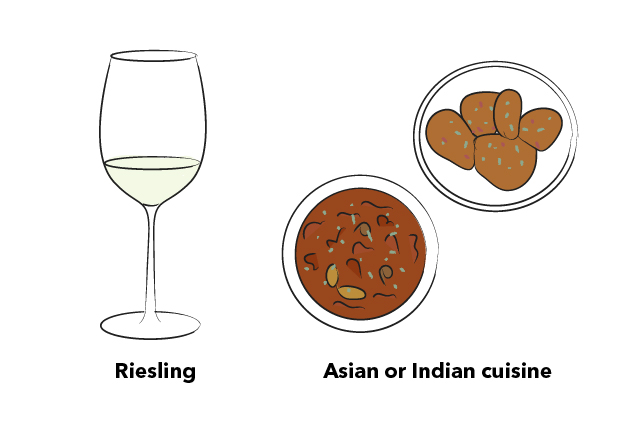 A delicate Riesling is best served super chilled and can go with almost anything because of its slightly sweet and peachy aroma. The drier variations can tame something sweet and spicy, say Asian or Indian cuisine.
Sauvignon Blanc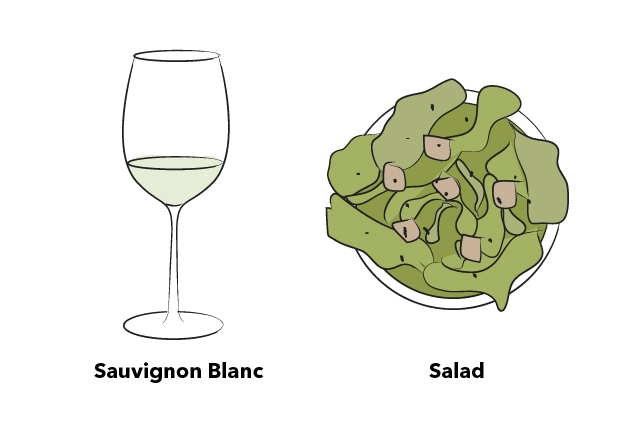 Much like a Riesling, the Sauvignon Blanc is incredibly flexible with food. Its flavor profile is on the grassy and herbal side, with a hint of tart lemon, so it won't be overpowered by something tangy like a salad or shellfish. But honestly, it's great when paired with a Netflix marathon.
Art by Lara Intong
Follow Preen on Facebook, Instagram, Twitter, Snapchat, and Viber
Related stories:
How to Pair the Best Wines With Your Favorite Scents
Start Your Weekend Off Right With These Wine Promos
Wine and Dine by Yourself at This New Resto
Have a Boozey Breakfast With These Wine-Infused Jellies
Have You Ever Tried Pairing Brandy With Brownies?