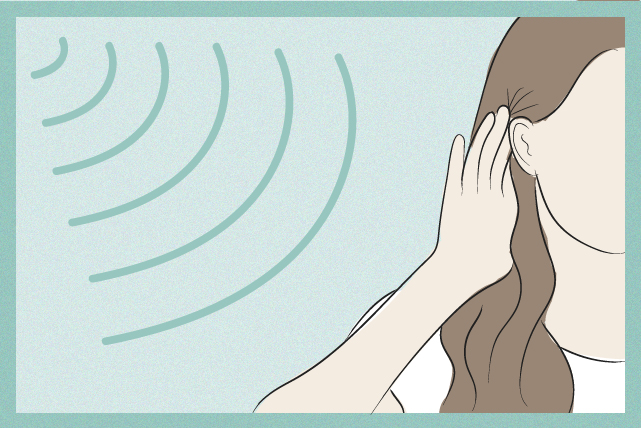 Do you enjoy the sound of crinkling plastic or light tapping? Does it send tingles down your neck? If you answered yes to those questions then you probably have Autonomous Sensory Meridian Response or ASMR.
ASMR has gained popularity in the past couple of years but no one can really explain why it happens. Okay, let's start with basics. According to Harry Cheadle of Vice, "ASMR is a tricky feeling to describe, and I can only talk about it secondhand. From what I understand from conversations with ASMRers, it's a tingle in your brain, a kind of pleasurable headache that can creep down your spine. It's a shortcut to a blissed-out meditative state that allows you to watch long videos that for someone who doesn't have ASMR are mind-meltingly dull." As someone who does experience ASMR, this is true. There are videos on YouTube that can be up to an hour long filled with triggers but watching or rather listening to them makes me more relaxed.
Now let's talk about triggers. Triggers are what set off the sensation like the sound of a soothing voice or crumpling paper. The Independent also points out that "there hasn't been much research into ASMR yet, but most people say they watch it to relax, de-stress or sleep better."
Aside from the usual triggers, the latest one to come about is slime. There has been a slime craze on Instagram so content creators are also making videos that appeal to those with ASMR.
There is even a Spotify playlist with ASMR sleep sounds like rain and drawing.
Last August, Ikea released an ASMR video, which had dorm hacks and solutions for college students.
If you're not quite sure if you have ASMR or if you do and need to relax, watch the trigger-filled video below.
Art by Lara Intong
Follow Preen on Facebook, Instagram, Twitter, Snapchat, and Viber
Related stories:
You Buy More Clothes and Makeup When You're Fertile
It Might Be Time For Some Social Media Spring Cleaning
I Bought a P4,000 Planner and I Don't Regret a Single Penny
How Barbie Lives Outside the Plastic Box