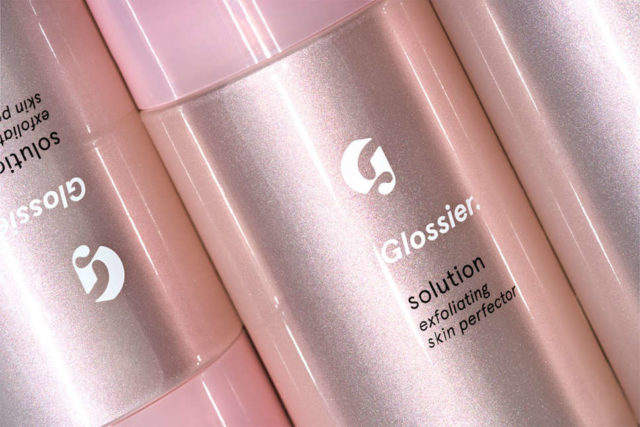 Beauty brand Glossier just announced a new product to fall under their skincare lineup and its sole purpose? Well, to battle acne!
Yesterday, they teased and posted a photo of the label giving us an idea on what it could be and how we can incorporate it in our current skincare routine. Basically what Glossier blessed us with is Solution Exfoliating Skin Perfector that's expected to clear acne and blackheads, tighten pores, and banish redness.
The formula is a combination of AHA (alpha hydroxy acid), BHA (beta hydroxy acid), and PHA (poly hydroxyl acids) which are designed to brighten and gently exfoliate the skin. There's lactic acid, an AHA that reduces acne and dark spots; glycolic acid, another AHA that improves tone and texture; salicylic acid, a BHA that unclogs pores and reduces acne; gluconolactone, a PHA that exfoliates and at the same time moisturizes.
They recommend using it once a day after cleansing then followed by a moisturizer. It will probably take the place of your toner during your evening routine as we highly recommend to use acids at night and make sure to wear sunblock during daytime.
Their clinical trial showed improvement in four weeks and honestly we can't wait to test it out ourselves. Shipping will only be in the US and UK, but when did that ever stop us from copping skincare, right?
Photo courtesy of Glossier's Instagram account
Follow Preen on Facebook, Instagram, Twitter, Snapchat, and Viber
Related stories:
How to Incorporate Acids Into Your Beauty Routine Without the Burn
Why You Should Care About This Indie Beauty Brand's International Debut
An All-Natural Skincare Routine for Acne-Prone Skin
Can You Preserve Your Skin's Elasticity as You Grow Older?