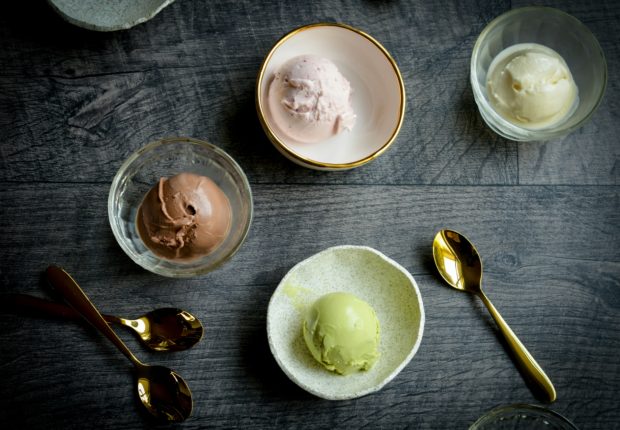 I'm not a mother just yet, but I do enjoy a nice tub (okay, fine just a pint) of ice cream once in a while and I'm pretty sure cravings don't lessen when you become a mother feeding another human—it actually intensifies. And not to mention the hurdles breastfeeding moms face every day.
Imagine our excitement when we came across artisanal ice cream brand Merry Moo and their collaboration with Mommy Treats in creating the very first lactation ice cream in the country. They come in flavors like Green Tea Matcha, Salted Caramel, and Dark Chocolate. The collab was actually low-key launched last year and has been gaining traction. I mean, how could it not, right?
Lactation ice cream helps boost milk supply because of a super ingredient called galactagogues sourced from flaxseed, brewer's yeast, and wheatgerm. This is the same ingredient found in lactation cookies that promotes lactation for both humans and animals. It's also safe for people who are not breastfeeding so don't worry about magically lactating when you shouldn't be!
As for us, we're simply glad someone understands that breastfeeding struggles deserve a nice tub of ice cream, just as much as a heartbreak or a late-night binge session.
Merry Moo is available at SM Megamall, SM Aura, Legaspi, Salcedo, and Mercato Markets.
Photos courtesy of Michelle Tsang/Unsplash and Merry Moo
Follow Preen on Facebook, Instagram, Twitter, and Viber
Related stories:
Improving My Food Choices Was Not Just for Me, but for My Daughter
Fashion Tips for the Breastfeeding Mom
I Suck at Breastfeeding, but That Doesn't Mean I'm a Bad Mom
Breastfeeding and Sex: How One Mom Put Out an Unusual Argument