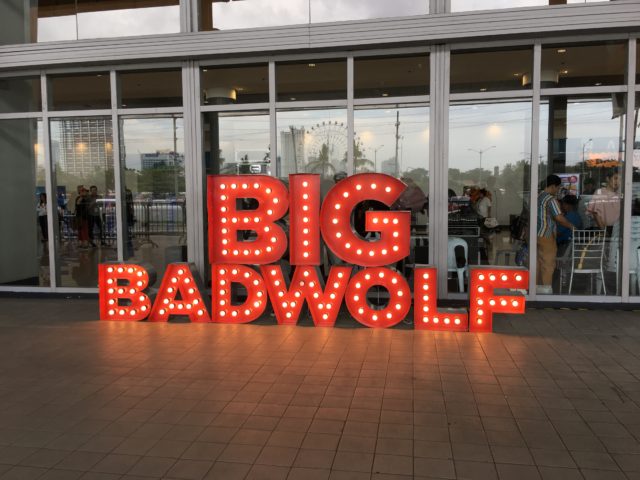 The biggest book sale in Asia just landed in the Philippines and it literally took my breath away. Yesterday, Big Bad Wolf Book Sale opened the doors of World Trade Center in Pasay to reveal 20,000 titles and around two million books that comes with a 50 to 80 percent discount. Boy, that was a mouthful, but you should see what my heart rate is RN.
Big Bad Wolf originated in Malaysia and is always looked forward to in every country that they visit, so far, they've been to Indonesia, Thailand, Sri Lanka, and of course, the Philippines. And the shoppers don't just bring reusable bags for their haul but actually suitcases (Yes, maleta!) and here's why.
Genres, genres, genres
World Trade Center is segregated per book genre and is broken down per theme which makes your book browsing a breeze—it can get a little overwhelming because they actually took over ALL the halls, but I suggest you take your sweet time. There's Fiction, Non-Fiction, Children's, Premium, Business, Reference, and so on.
During the opening yesterday, Fiction – Romance was the most populated, no judgement there as I picked up a Sophie Kinsella book for my guilty pleasure. Also note that most books that come sealed have samples available so you can leaf through them before purchase, which is very convenient.
Proper system and organization is key
BBW also made sure there's a Customer Storage Area for when you want to store unpurchased books when your cart is filled to the brim—which means going for your second or third round can be done with ease. Right beside the storage area is the Sorting Area, a space for you to decide which books you really, really want to bring home.
They also have Unwanted Books boxes conveniently located around the area so you can dispose of books you don't want anymore. They highly encourage this instead of just dropping off unwanted books in random genres.
Organized lines along with rows and rows of cashiers (cash and cards are accepted!) also allow fast transaction and again, easy check out. Upon leaving the premises, they also have Porters to help you bring your new books to your car or Uber. How convenient, right?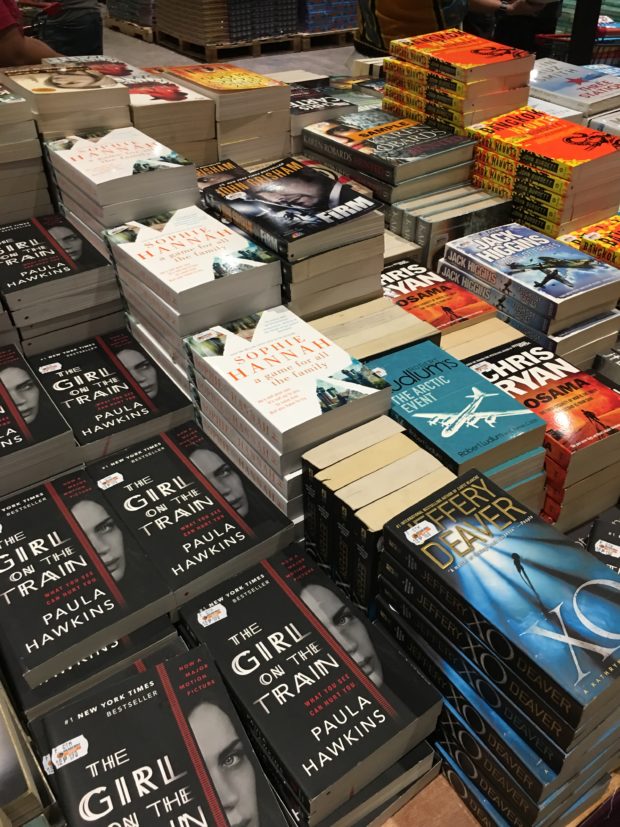 Big ass discounts
We mentioned this during the intro, but you guys, books come at 50 to 80 percent discount. That means the Maze Runner book set comes for only P780 (that's like P1000 off.) Or the China Rich Girlfriend by Kevin Kwan is just at P280. Hardbound books can go as low as P180. And mind you, the selection is great, if we didn't mention that just yet.
It's open 24/7 like a 7-11
Yes, you read that right. BBW Book Sale will be open for 231 hours straight to cater to your book hoarding needs. It means you can drop by at like 7 a.m. before your morning jog or even at 3 a.m. when insomnia gets the best of you.
So what are you waiting for? Go bust our your luggage and head on over to World Trade Center. For more information, you can visit their website.
Photo by Jacque De Borja
Follow Preen on Facebook, Instagram, Twitter, and Viber
Related stories:
Mari Jasmine's Comments Section Is Filled with Book Suggestions for Long Flights
Ellen Adarna's Favorite Authors Are Sending Her Signed Books
7 Books That Created a Positive Impact on My Twenties
Allow Kris Aquino, Emma Roberts, and Sarah Jessica Parker to Recommend Your Next Book